The Most Effective Test Prep
IN-PERSON AND ONLINE
EXPERIENCE YOU CAN TRUST
Over the past 15 years, we've helped 1,000+ students and provided 40,000+ hours of tutoring.
Thanks for stopping by! Kevin and I are brothers and the co-founders of PrepMaven and Princeton Tutoring. 
We provide the highest quality test prep and academic tutoring.
Every week, we receive messages from happy parents about their student's increased test scores, grades, and confidence.
Our carefully designed program combines our best strategies with time-tested and proven approaches to studying, taught by expert tutors in-person or online.
FREE RESOURCES
Our free resources are better than many paid products. Our content is personally created by our co-founders, so you know that it is accurate, highly researched, and practical.
OUR

 SERVICES
Need additional help? Our services provide a structured way of taking our knowledge and applying it to various components of the test prep and college admissions process.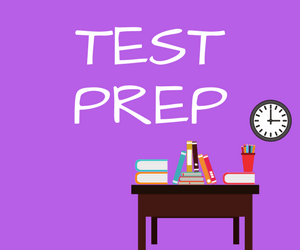 SAT & ACT TEST PREP
For: 9th, 10th, 11th, 12th graders
Location: Online & In-Person (Princeton, NJ)
Work with highly-rated SAT/ACT tutors or sign up for one of our weekeend bootcamps or comprehensive masterclasses. Click the buttons below to learn more about our programs and our amazing tutors.
Strategic Planning
For: 9th, 10th, 11th graders and Parents
Location: Online & In-Person (Princeton, NJ)
Do you have a plan for college admissions? Don't wait until 12th grade. Our unique approach helps you develop a plan that prepares your child for both personal and college admissions success. 
COLLEGE ESSAY SERVICES
For: 12th graders
Location: Online
Work directly with our writing experts to make sure your personal statement or supplement is on the right track.  Our consultants will guide you through the creative storytelling process to uncover your most compelling story. 
Subscribe

to the Prepmaven mailing list

Get notified of new resources or guides, relevant news, and more.