Academic Writing
Workshop
Live & Online
for 9th - 12th Graders

It's time to learn how to actually write.
–>  Learn how to clearly express complex ideas in writing
–>  Improve your grades in high school English and History classes
–>  Build a solid foundation from which to further improve your writing (not just in high school, but in college and beyond)
The writing skills expected by demanding teachers are often not taught.
Students learn basic writing skills in elementary and middle school.
But when students enter high school, the more demanding teachers expect advanced writing skills.
And college writing is exponentially more difficult…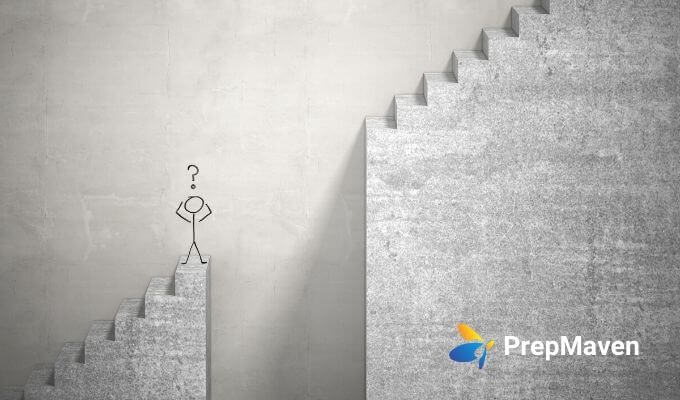 So how do you address this gap?
Since 2005, we've helped thousands of families seeking writing help.
When parents reach out with the goal of improving writing, many are not sure what that actually entails.
How do you improve a skill that is so general and has so many applications?
And how do you do this in a thoughtful and structured way…
…that also addresses core principles students can apply immediately and across all high school classes as well?
Introducing… PrepMaven's "Think Then Write" Academic Writing Workshop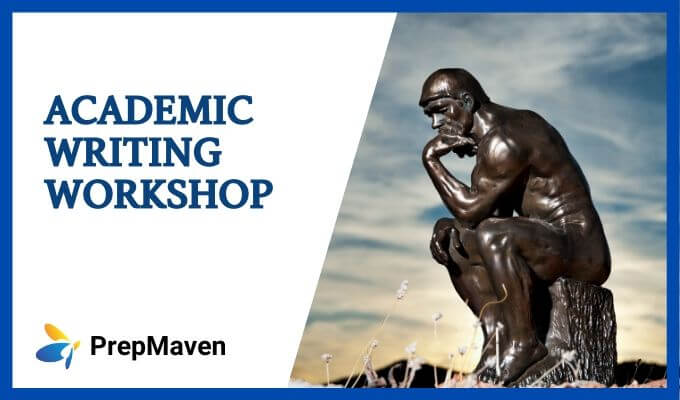 Over 8 classes, your high school student will learn the skills and habits that will improve performance in all future writing assignments.
Note – this is NOT a pre-recorded video course. You will be working live with our instructor and other students.
When?

SESSION #1 – JUL




7/5/23 – 7/31/23




Mon & Wed




7:30 – 9 pm ET




————————


SESSION #2 – AUG:


8/2/23 – 8/28/23




Mon & Wed




7:30 – 9 pm ET

Where?

Live & Online

Who?

9th – 12th Graders
*Scheduling conflict? No worries. You'll have access to a recording of the sessions. 
*Prefer 1:1 tutoring? Work with one of our expert tutors. Contact us here. 
Excellent writing starts with excellent thinking.
Excellent writing is more than having a large vocabulary and a strong understanding of grammar rules.
It's about being able to clearly express complex ideas through words.
If you can't think well, you can't write well. Period.
A 2-pronged approach.
Step #1 – Improve Thinking
We begin by providing students with a DEEP-THINKING TOOLKIT that teaches how to improve their understanding and analysis of an academic topic.
Step #2 – Improve Writing
We then guide students through every step of the writing process:
Note-taking — advanced strategies
Argumentation — idea synthesis techniques to connect ideas and supercharge thinking
Organization — effectively organize student ideas
Writing — clear, nuanced thesis and the expression of complex ideas
Revising — revise for clarity and academic language
At the end of the 4-week workshop, your student will develop:
1.  A "Deep-Thinking Toolkit" that can be applied to any academic writing assignment
2.  Core strategies for evaluating and improving their own writing
3.  A polished, high-level academic paper, reviewed by peers and an instructor



*Scheduling conflict? No worries. You'll have access to a recording of the sessions.
Students will work with Kristian, a veteran English teacher and HIGHLY-RATED instructor.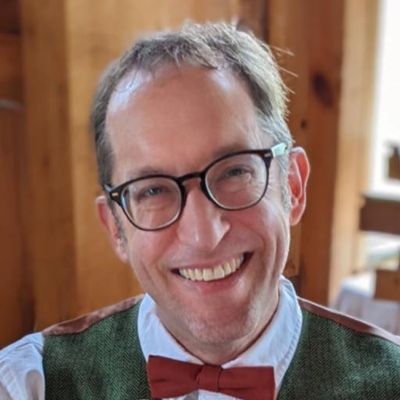 Kristian earned his M.A.T. in English and Education from Brown University.
During his time there, he also worked in the undergraduate admissions office reading and critiquing college personal statements.
After Brown, Kristian embarked on a 20+ year career as a high school English teacher.
Over the years, he has honed and developed a set of templates that demystify the writing process.
This allows his students to regularly make outsized gains, regardless of level.
For example – his AP English students consistently score in the 90th percentile.
When not teaching students how to write, he teaches OTHER teachers how to teach writing as a Lead Instructor for the National Writing Project.
This course will cover the core segments of the academic writing process.
Students will meet twice a week for a total of 12 hrs.
WEEK 1
Thinking & Note-Taking:

Reading, discussing, and taking notes on various perspectives on an academic debate

Synthesizing arguments

Discussing arguments and determining a stance

WEEK 2
Argumentation & Organization:

Crafting a nuanced thesis
Outlining and organizing ideas and evidence
Shaping topic sentences that connect to thesis, nod to the previous paragraph, and reflect subpoints

WEEK 3
Deeper Thinking & More Writing Techniques:

Building deeper-thinking in analysis of evidence
Seamless integration of quotes into reasoning
Adding nuance to analysis
How to write a gripping introduction and thought-provoking conclusion

WEEK 4
Revising & Editing:

How to revise and edit through peer and instructor critiques
Enhancing depth of argumentation and analysis
Improving academic language and style, including using academic vocabulary and accurate grammar
Each student will also receive these BONUSES:
✔  Academic Writing Toolkit — Templates, checklists, examples, and tips that students can reference for years to come
✔  Video Library — Have to miss a class? Want to review something covered in a previous class? No problem. Students will have access to video recordings of the classes in our Google Classroom
✔  Discounted Additional Support — Enrolled students will be eligible for discounted 1:1 rates with our private tutors.
✔  Waitlist Priority — Our tutors often get booked up and have waitlists. Workshop students will be given priority on these waitlists.
Our students have an overwhelmingly positive experience.
We're confident yours will too.
We are a trusted resource with a strong reputation:
Near-perfect ratings
50,000+ hrs of 1:1 and classroom teaching experience
500+ unsolicited testimonials
Our co-founders, Kevin and Greg, are brothers and Princeton University graduates with over 30 years of experience.
They work closely with our instructors to ensure the best student experience.
The outline was like SUPER helpful, literally none of our teachers provide such a useful tool
Overall it was a great experience!
I enjoyed peer review and I really enjoyed all the time I got to research.
I really liked the examples that you gave us each class.
The writing resources (including the outline and checklist) are things I will definitely take away from this workshop and use in school.
How much does it cost to enroll?
Working privately with our top tutors can cost several thousands of dollars.
Our academic writing workshop is only $495.
One of our goals is to complete a high-level academic paper in 4 weeks.
Along the way, your son/daughter will learn a structured approach to both thinking and writing that can be applied to all future academic writing assignments.
All it'll take is a willingness to improve and the ability to commit 2 to 3 hours per week on homework.
Only 2 sessions this summer.
20 spots max.
9th – 12th graders only.
If the system does not allow you to purchase a spot, that means the class is full — Please contact us here to be put on the waitlist.
Prefer to work 1:1 with one of our expert tutors? Please contact us here. We'll then give you a ring to learn more about your student, see if we're a good fit, and discuss next steps.
SESSION #1:  Jul 5th – Jul 31st, 2023
Price: $495; Location: Live Online Classroom
| | | |
| --- | --- | --- |
| Wed 7/5/23 | 7:30 to 9 pm ET | Class #1 |
| Mon 7/10/23 | 7:30 to 9 pm ET | Class #2 |
| Wed 7/12/23 | 7:30 to 9 pm ET | Class #3 |
| Mon 7/17/23 | 7:30 to 9 pm ET | Class #4 |
| Wed 7/19/23 | 7:30 to 9 pm ET | Class #5 |
| Mon 7/24/23 | 7:30 to 9 pm ET | Class #6 |
| Wed 7/26/23 | 7:30 to 9 pm ET | Class #7 |
| Mon 7/31/23 | 7:30 to 9 pm ET | Class #8 |
*Schedule subject to change
SESSION #2:  Aug 2nd – Aug 28th, 2023
Price: $495; Location: Live Online Classroom
| | | |
| --- | --- | --- |
| Wed 8/2/23 | 7:30 to 9 pm ET | Class #1 |
| Mon 8/7/23 | 7:30 to 9 pm ET | Class #2 |
| Wed 8/9/23 | 7:30 to 9 pm ET | Class #3 |
| Mon 8/14/23 | 7:30 to 9 pm ET | Class #4 |
| Wed 8/16/23 | 7:30 to 9 pm ET | Class #5 |
| Mon 8/21/23 | 7:30 to 9 pm ET | Class #6 |
| Wed 8/23/23 | 7:30 to 9 pm ET | Class #7 |
| Mon 8/28/23 | 7:30 to 9 pm ET | Class #8 |
*Schedule subject to change
All purchases subject to our Terms & Conditions, which also contains more info about our refund policy.