College Essay Examples: 11 That Worked
Bonus Material: 30 College Essay Examples
In this regularly updated post, we share the college essays that helped students get into their dream schools — including Ivy League colleges like Princeton, Harvard, Yale, and others.
But this isn't simply a collection of college essay examples.
We also provide a link to in-depth profiles of the authors who wrote the essays, providing you with the most comprehensive picture available of the nation's most successful applicants.
While you should always craft the best essay you are capable of, please remember that the essay is one component of the application process! The essays you'll read below are all of varying quality, but each one of these students gained admission to the most selective schools in the country.
You can also find 19 more college essay examples below.
Here's what we cover in this post:
---
What is the College Essay? Our Expert Definition
Most students will use the Common App to apply to U.S. colleges and universities. A smaller number of colleges require students to submit applications through Coalition.
Regardless, both platforms require students to submit a personal statement or essay response as part of their application. Students choose to respond to one of the following prompts in 650 words or fewer.
College Essay Prompts 2023-2024
| | |
| --- | --- |
| The Common App | Coalition |
| Some students have a background, identity, interest, or talent that is so meaningful they believe their application would be incomplete without it. If this sounds like you, then please share your story. | Tell a story from your life, describing an experience that either demonstrates your character or helped to shape it. |
| The lessons we take from obstacles we encounter can be fundamental to later success. Recount a time when you faced a challenge, setback, or failure. How did it affect you, and what did you learn from the experience? | What interests or excites you? How does it shape who you are now or who you might become in the future? |
| Reflect on a time when you questioned or challenged a belief or idea. What prompted your thinking? What was the outcome? | Describe a time when you had a positive impact on others. What were the challenges? What were the rewards? |
| Reflect on something that someone has done for you that has made you happy or thankful in a surprising way. How has this gratitude affected or motivated you? | Has there been a time when an idea or belief of yours was questioned? How did you respond? What did you learn? |
| Discuss an accomplishment, event, or realization that sparked a period of personal growth and a new understanding of yourself or others. | What success have you achieved or obstacle have you faced? What advice would you give a sibling or friend going through a similar experience? |
| Describe a topic, idea, or concept you find so engaging that it makes you lose all track of time. Why does it captivate you? What or who do you turn to when you want to learn more? | Submit an essay on the topic of your choice. |
| Share an essay on any topic of your choice. It can be one you've already written, one that responds to a different prompt, or one of your own design. | |
What do these questions all have in common? They all require answers that are introspective, reflective, and personal.
Take a look at some of these buzzwords from these prompts to see what we mean:
Story

Growth

Understanding

Learning

Motivation

Challenge

Belief / Idea

Contribution

Identity

Experience
These are big words attached to big, personal concepts. That's the point!
But because that's the case, that means the college essay is not an academic essay. It's not something you write in five paragraphs for English class. Nor is it a formal statement, an outline of a resume, or a list of accomplishments.
It's something else entirely.
The college essay is a personal essay that tells an engaging story in 650 words or fewer. It is comparable to memoir or creative nonfiction writing, which relate the author's personal experiences.
The college essay is fundamentally personal and creative. It is rich with introspection, reflection, and statements of self-awareness. It can have elements of academic writing in it, such as logical organization, thesis statements, and transition words. But it is not an academic essay that fits comfortably into five paragraphs.
Your task with the college essay is to become a storyteller–and, in the process, provide admissions officers with a valuable glimpse into your world, perspective, and/or experiences.
One of the easiest ways to understand what the personal statement is all about is to read through some college essay examples — essays that exemplify the 7 qualities of a successful college essay.
The 11 college essay examples below do just that!
---
COLLEGE ESSAY EXAMPLE #1 – It Takes More Than Wishing Upon a Star
Author: Erica
Class Year: Princeton University 2020
Type of Essay: Common Application Personal Statement
School Acceptances: Princeton University, Harvard University, Williams College, Duke University, College of William & Mary, Davidson College, Boston College, Johns Hopkins University, Texas Christian University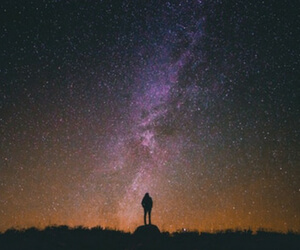 At eleven years old, I wrote the New York Times best-selling novel, The Chosen, the first installation in a trilogy that would become the newest sensation of the fantasy genre, and grow to be even more popular than the Harry Potter series. At least, that what I originally imagined as I feverishly typed the opening words of my manuscript. I had just received a call from my parents, who were on a business trip in London. While touring the city, they heard about an amateur novel writing contest open to all ages, and thought that I, as an amateur writer, would be interested. All I had to do was compose an original manuscript of merely 80,000 words and submit it to an office in London, and I could win $20,000 in addition to a publishing deal.
I hung up the phone with a smile plastered on my face. Never mind that I was barely eleven, that my portfolio consisted of a few half-page poems from elementary school, or that the contest was taking place on another continent, I was determined to write the most extraordinary fantasy novel ever created. For months afterward the sight of me was accompanied by the tap, tap, tap of my fingers flying across the keyboard, and the sharp glint of obsession in my eyes. The contest in London closed, a winner was chosen. I didn't care. I kept writing. After a year I had stretched my writing project into a three hundred page novel. I scraped together a few dollars of allowance money, slapped it in my mom's hand, and asked her to have Staples print a bound copy of the manuscript.
She handed me my magnum opus when I got home from school that day. I ran my fingers across the shiny laminate over the cover page, caressed the paper as if it were some sacred tome. After more than fourteen months fleshing out characters and cultivating mythologies, I was ready to publish. With the copy in hand I ran to my dad. "Read it and tell me what you think!" I said, imagining the line of publishing companies that would soon be knocking down my door.
Within two weeks my father handed it back to me, the pages now scrawled over in bright red ink. "You've got a lot of work to do," he told me, with his typical soul-wrenching brusque.
I stared at him for a moment, jaw locked tight, eyes nearly brimming with tears. He proceeded to list for me all the things I needed to revise for my next draft. Less colloquial dialogue, vivid descriptions, more complex subplots, the list went on and on.
"A serious author doesn't get offended by constructive criticism," he said, "whether you take my advice or not will prove whether or not you are one."
My dreams fell like the Berlin wall. What was the point of slaving over a novel if I had to start from scratch again? My father's advice would force me to rewrite the entire novel. What sort of writer was I, that my work warranted such substantial alteration?
As I soon learned—a normal one.
Today, six years, 10 drafts, and 450 pages later, I am finally close to finishing. Sometimes, when I'm feeling insecure about my ability as a novelist I open up my first draft again, turn to a random chapter, and read it aloud. Publishing that first draft would have been a horrible embarrassment that would have haunted me for the rest of my life. Over the past half-decade, I've been able to explore my own literary voice, and develop a truly original work that I will be proud to display. This experience taught me that "following your dreams" requires more than just wishing upon a star. It takes sacrifice, persistence, and grueling work to turn fantasy into reality.
[Want to learn more about the author of this essay? Check out Erica's story here]
---
COLLEGE ESSAY EXAMPLE #2 – I am an aspiring hot sauce sommelier
Author: Elizabeth
Class Year: Princeton University 2021
Type of Essay: Common Application Personal Statement
School Acceptances: Princeton University, Duke University, Northwestern University, Cornell University, University of Virginia, University of North Carolina, University of Illinois Urbana-Champaign, University of California Berkeley, University of Michigan
I am an aspiring hot sauce sommelier. Ever since I was a child, I have been in search for all that is spicy. I began by dabbling in peppers of the jarred variety. Pepperoncini, giardiniera, sports peppers, and jalapeños became not only toppings, but appetizers, complete entrées, and desserts. As my palate matured, I delved into a more aggressive assortment of spicy fare. I'm not referring to Flamin' Hot Cheetos, the crunchy snack devoured by dilettantes. No, it was bottles of infernal magma that came next in my tasting curriculum.
Despite the current lack of certification offered for the profession which I am seeking, I am unquestionably qualified. I can tell you that a cayenne pepper sauce infused with hints of lime and passion fruit is the perfect pairing to bring out the subtle earthy undertones of your microwave ramen. I can also tell you that a drizzle of full-bodied Louisiana habanero on my homemade vanilla bean ice cream serves as an appetizing complement. For the truly brave connoisseur, I suggest sprinkling a few generous drops of Bhut Jolokia sauce atop a bowl of chili. Be warned, though; one drop too many and you might find yourself like I did, crying over a heaping bowl of kidney beans at the dining room table.
Although I consistently attempt to cultivate the rarest and most expertly crafted bottles of molten spice, like an oenophile who occasionally sips on five dollar bottles of wine, I am neither fussy nor finicky. I have no qualms about dousing my omelets with Cholula, dipping my tofu in pools of Sriracha, or soaking my vegetarian chicken nuggets in the Frank's Red Hot that my mom bought from the dollar store. No matter the quality or cost, when gently swirled, wafted, and swished; the sauces excite my senses. Each initial taste, both surprising yet subtly familiar, has taught me the joy of the unknown and the possibility contained within the unexpected.
My ceaseless quest for piquancy has inspired many journeys, both gustatory and otherwise. It has dragged me into the depths of the souks of Marrakech, where I purchased tin cans filled with Harissa. Although the chili sauce certainly augmented the robust aroma of my tagine, my food was not the only thing enriched by this excursion. My conquest has also brought me south, to the valleys of Chile, where I dined among the Mapuche and flavored my empanadas with a smoky seasoning of Merkén. Perhaps the ultimate test of my sensory strength occurred in Kolkata, India. After making the fatal mistake of revealing my penchant for spicy food to my friend's grandmother, I spent the night with a raw tongue and cold sweats. I have learned that spice isn't always easy to digest. It is the distilled essence of a culture, burning with rich history. It is a universal language that communicates passion, pain, and renewal. Like an artfully concocted hot sauce, my being contains alternating layers of sweetness and daring which surround a core that is constantly being molded by my experiences and adventures.
I'm not sure what it is about spiciness that intrigues me. Maybe my fungiform papillae are mapped out in a geography uniquely designed to appreciate bold seasonings. Maybe these taste buds are especially receptive to the intricacies of the savors and zests that they observe. Or maybe it's simply my burning sense of curiosity. My desire to challenge myself, to stimulate my mind, to experience the fullness of life in all of its varieties and flavors.
[Want to learn more about the author of this essay? Check out Elizabeth's story here]
You can read 19 additional college essay examples that earned students acceptance into top-tier colleges. Grab these for free below!
---
COLLEGE ESSAY EXAMPLE #3 – "You know nothing, Jon Snow"
Author: Shanaz
Class Year: Princeton University 2021
Type of Essay: Common Application Personal Statement
School Acceptances: Princeton University, Duke University, Williams College, Boston College, Brandeis University, SUNY Binghamton, SUNY Stony Brook
"You know nothing, Jon Snow"
Being an avid Game of Thrones fanatic, I fancy every character, scene, and line. However,Ygritte's famous line proves to be just slightly more relatable than the incest, corruption, and sorcery that characterizes Westeros.
Numerous theories explore the true meaning of these five words, but I prefer to think they criticize seventeen-year-old Jon's lack of life experience. Growing up in a lord's castle, he has seen little about the real world; thus, he struggles to see the bigger picture until he evaluates all angles.
Being in a relatively privileged community myself, I can affirm the lack of diverse perspectives —and even more, the scarcity of real-world problems. Instead, my life has been horrifically plagued by first world problems. I've written a eulogy and held a funeral for my phone charger.
I've thrown tantrums when my knitted sweaters shrunk in the dryer. And yes, I actually have cried over spilled (organic) milk.
Well, shouldn't I be happy with the trivial "problems" I've faced? Shouldn't I appreciate the opportunities and the people around me?
Past the "feminism v. menimism" and "memes" of the internet, are heartbreaking stories and photos of life outside my metaphorical "Bethpage Bubble." How can I be content when I am utterly oblivious to the perspectives of others? Like Jon Snow, I've never lived a day in another person's shoes.
Fewer than three meals a day. No extra blanket during record-breaking winter cold. No clean water. I may be parched after an intense practice, but I know nothing of poverty.
Losing a loved one overseas. Being forced to leave your home. Coups d'état and dictatorial governments. I battle with my peers during class discussions, but I know nothing of war.
Denial of education. Denial of religion. Denial of speech. I have an endless list of freedoms, and I know nothing of oppression.
Malaria. Cholera. Cancer. I watch how Alzheimer's progresses in my grandmother, but I know nothing of disease.
Living under a strict caste system. Being stereotyped because of one's race. Unwarranted prejudice. I may be in a minority group, yet I know nothing of discrimination.
Flappers, speakeasies, and jazz. Two world wars. Pagers, hippies, and disco. I'm barely a 90's kid who relishes SpongeBob episodes, and I know nothing of prior generations.
Royal weddings, tribal ceremonies, and Chinese New Years. I fast during Ramadan, but I know nothing of other cultures.
Hostile political parties. Progressive versus retrospective. Right and wrong. I am seventeen, and I know nothing of politics.
Is ignorance really bliss?
Beyond my community and lifetime exists myriad events I'll never witness, people I'll never meet, and beliefs I'll never understand. Being unexposed to the culture and perspectives that comprise this world, I know I can never fully understand anyone or anything. Yet, irony is beautiful.
Embarking on any career requires making decisions on behalf of a community, whether that be a group of students, or a patient, or the solar system.
I am pleased to admit like Jon Snow, I know nothing, but that will change in college.
[Want to learn more about the author of this essay? Check out Shanaz's story here]
---
COLLEGE ESSAY EXAMPLE #4 – "I'm still questioning"
Author: Aja
Class Year: Princeton University 2020
Type of Essay: Common Application Personal Statement – Reflect on a time when you challenged a belief or idea. What prompted you to act? Would you make the same decision again?
School Acceptances: Princeton University, MIT, University of Maryland, Stern College for Women, Queens College and City College
I walked down the pale pink stone pathway, up a ramp, past the library building, and towards the Student Activities Center of the college campus, carrying a large brown cardboard box. People might've taken note of the load I was carrying, and particularly the other high school students with whom I ate my dinner. Out of the box I grabbed my meal, which was wrapped in two separate plastic airplane meal style trays; one container for the side and one for the main. I tried not to call attention to myself as I unwrapped the tight double wrapping of plastic around both trays.
My actions and practices were the same, but for the first time I stood out. While I was eating my meals, in the lab, or during the lectures, I began to ask myself some questions.
Was it worth continuing to strictly observe my customs in such an environment? I thought.
Could I afford to take time away from the lab to walk to the kosher restaurant to pick up lunch? Was continuing to dress in a long skirt, on hot summer days and with additional lab dress codes, worth the discomfort? Was it worth standing out from most other people?
The science experiment that I performed that summer in a way mirrored the experiment that I "performed" to test my practices. My lab partner and I researched the current issue of antibiotic resistant bacteria strains, which left certain bacterial infections without an effective cure; this was our observation. We then hypothesized that an alternative mechanism of destruction, by physically slicing the bacterial membrane, would be more efficient. Similarly, I hypothesized that an alternative life path without my religious practices might be an "effective" life path for me, as it had been for the students that I met, with the added social benefits of fitting in. I hypothesized that perhaps my own life would be "effective" or fulfilling without these practices, as it was for the students whom I had met. Wearing our purple nitrite gloves, our safety goggles pressing against our faces, my partner and I began to prepare our tiny metal chips, containing a thin coating of polymer blends, which would prick the membranes of the bacteria cells.
In my personal experiment, the "testing" stage became tricky. I didn't put on my lab coat, and start spin casting my solutions or pipetting liquids onto surfaces. I didn't even try eating some food that was not kosher, or actively violate my practices. My experiment eventually went beyond the scientific approach, as I questioned in my thoughts. I had to determine what my beliefs meant to me, to find my own answer. I could not simply interpret results of an experiment, but needed to find my own interpretations.
I found from my experiment and questioning within my mind that my practices distinguished me from others, thereby allowing me to form relationships on the basis of common interest or personality, rather than cultural similarities, that summer. I valued the relationships more, and formed a deep connection with my lab partner, whom I had found was similar to me in many ways. We talked about our very different lives, genuinely interested in one another's.
I'm still questioning, and I think the process does not end, which is part of what makes my religious practice important to me – it urges me to constantly reflect on my values and the moral quality of my actions. I'm not sure if I'll ever finish that "experiment," but by experiencing and valuing the practices and lifestyles of other people, I also got to reflect on my own. That summer showed me that the questions themselves proved my practices were valuable to me, and left me with a stronger commitment to my religious faith than I had before.
[Want to learn more about the author of this essay? Check out Aja's story here]
You can read 19 additional college essay examples that earned students acceptance into top-tier colleges. Grab these for free below!
---
COLLEGE ESSAY EXAMPLE #5 – My place of inner peace
Author: Jim
Class Year: Princeton University 2019
Type of Essay: Common Application Personal Statement
School Acceptances: Princeton University
Simply put, my place of inner peace is the seat of that 50 foot sliver of carbon and kevlar called a rowing shell, cutting through the water in the middle of a race. This is the one situation in which I find myself to be completely comfortable; the one environment in which I feel most empowered, at home, and content, despite it being quite at odds with the conventional definition of the word "comfortable". There is something special about a rowing race; that 6 minute, 2000 meter tour de force that many who have truly experienced one (and all who have emerged victorious) will describe as the most painful, and yet the most thrilling activity they have ever been a part of.
The pain of rowing 2000 meters is like nothing else I have ever experienced. It is a short enough distance so that there is no pacing (it's all out, everything you've got, from start to finish), but at the same time it's long enough to require every ounce of strength and will power to reach the finish. By the end, the lungs scream out for oxygen, and the legs, chest, and arms all burn as if boiling water has been injected into every pore. The mental toughness required to drag oneself through this ordeal, from the moment it starts to hurt 30 seconds in to the moment you cross the finish line, is immense. The psychological state that is entered into during a race is one of unparalleled focus, drive, and will to win.
The race begins with six boats lined up side by side, tensed and ready to pounce. The umpire then makes the call, "Attention. Row" in a tone that seems entirely too casual for the occasion, and the bows spring forward. What was moments before an atmosphere of complete silence is transformed into a world of noise. Here is a short list of things one hears at the start of a rowing race: the authoritative yell of the coxswains, the rhythmic click of the oars, the fluid swish of the water under the boat, the roar of the officials' launches falling in behind the boats. I always find it funny though, that while the tense silence of the pre-race moments dissolves so quickly into noise from every direction, a rower can only actually hear any of it for a surprisingly short period of time. This is because at about two minutes into a race, a rower begins to lose his senses. Scent disappears completely, touch is negligible, hearing dissolves into nothing but the calls of the cox, and sight reduces itself to a portrait of the back of the rower in front of you. It is in this bizzare state of mind and body that I am truly in my "comfort zone".
The pain is intense, yes, but I have felt it before. I feel it quite regularly, actually. The training a rower goes through to prepare for a race begins months in advance and consists of pushing oneself to the limit; repeatedly putting oneself in positions of pain and discomfort so that when crunch time comes, a rower is truly without fear of what lies ahead of him. This is how I feel when the going gets tough at around two minutes in: fearless. In these moments I feel invincible; I feel like I was born to do exactly what I am doing right then and there. In these moments I am completely and totally content.
[Want to learn more about the author of this essay? Check out James' story here]
---
COLLEGE ESSAY EXAMPLE #6 – So this is what compassion is all about
Author: Amanda
Class Year: Princeton University 2019
Type of Essay: Common Application Personal Statement
School Acceptances: Princeton University, Rutgers University
So this is what compassion is all about? Piece of cake.
Joey was a sweet, ten-year-old boy who could derive pleasure even in the most prosaic of activities: catching a balloon, listening to music, watching other children run, jump, and play. But Joey himself was confined to a wheelchair – he would never be able to participate in the same way that his friends without physical disabilities could.
Joey was the first child assigned to me when I began volunteering for the Friendship Circle, an organization that pairs teenage volunteers with special-needs children. Right from the start, I was grateful for being matched up with this sweet, easy-going child; I felt immense relief at how effortless my volunteering commitment with Joey could be. Simply by wheeling my friend through tiled halls and breezy gardens, I simultaneously entertained him and inspired others with my acts of kindness.
Piece of cake.
Truthfully, though, during my time with Joey, I felt more than a little virtuous and pleased with myself. There I was, able to impress everyone with my dedication to Joey, with only minimal effort on my part. My experience with Joey led me to mistakenly believe that I had, by the age of thirteen, attained a complete understanding of what a word like "empathy" really meant. I was complacent in my comfort zone, confident that I understood what compassion was all about.
Then I met Robyn, and I realized how wrong I was.
Prone to anger, aggressive, sometimes violent (I have the scar to prove it). Every Sunday with Robyn was a challenge. Yoga, dancing, cooking, art, tennis – none of these activities held her interest for long before she would inevitably throw a tantrum or stalk over to a corner to sulk or fight with the other children. She alternated between wrapping her arms around my neck, declaring to anyone who passed by that she loved me, and clawing at my arms, screaming at me to leave her alone.
One day, after an unsuccessful attempt to break up a brawl between Robyn and another girl, I found myself taking dazed steps towards the administrator's office. I was near my breaking point, ready to quit. In that moment, though, I vividly recall looking up and seeing Robyn's parents walking down the hall coming to pick her up. Tired eyes. Weary, but appreciative smiles. A realization then struck me: I was only with Robyn for one day a week. During the rest of the week, Robyn was the sole responsibility of her parents. The same parents who once confided in me that Robyn behaved no differently at home than she did at the Friendship Circle with me.
Robyn's parents undeniably loved her. There were even moments when Robyn transformed into one of the sweetest children I had ever met. But she was no Joey. Sweet, easygoing Joey. Joey who I thought had taught me true empathy. If I was such a saint, how could I give back to Joey's parents, but not to Robyn's? How could I not provide them a brief respite every week, from the labors of caring for her? Was I sincerely an empathetic person if I could only be so when it was easy? Was I truly compassionate because others thought I was? Complacency does not equate with compassion; true empathy is not an ephemeral trait that one possesses only when it suits him or her – when it doesn't require him or her to try.
Progress exists in steps. The first steps were the ones I took with Joey, my earliest experience in volunteering. But the steps I took away from the administrator's office, the steps I took back toward Robyn, were the steps of a different person, I like to think.
[Want to learn more about the author of this essay? Check out Amanda's story here]
You can read 19 additional college essay examples that earned students acceptance into top-tier colleges. Grab these essays below.
---
COLLEGE ESSAY EXAMPLE #7 – I believe that every person is molded by their experiences
Author: Martin
Class Year: Princeton University 2021
Type of Essay: Common Application Personal Statement
School Acceptances: Princeton University, University of California Berkeley, University of California Davis, University of California Santa Cruz, CSU Sonoma, CSU Long Beach, CSU San Jose, CSU Chico, New York University
I believe every person is molded by their experiences whether they be positive or negative. I have been impacted by many events and challenges, both personally and socially, that have made me who I am today.
I was born in Concepcion de Buenos Aires in Jalisco, Mexico. My dad did not always live with us and worked doing manual labor in the United States every three months to provide income for us transitioning between the United States and Mexico when he could. When I was six, my Spanish-speaking family immigrated to the United States. Once here in the United States, I found English difficult to learn at school since it was brand new to me. English-speaking students always had to translate for me which motivated me to become fluently proficient by third grade.
In addition to the language barrier at school, my family would constantly move due to apartment rent increase, so I never grew accustomed to a group of friends.  Because of this, I had social difficulties in elementary school.  I remember hardly speaking in class and not playing any recess games unless invited. I recall playing tetherball mostly by myself and observing the children with longing eyes. In the sixth grade, my social life began to change; I met my best friend, Luz. We fostered a tight-knit bond immediately, and my confidence developed little by little each day. As each year passed, I acquired more confidence to become more sociable, but my awkwardness did not completely go away.
My earlier language barrier, my soft-hearted and quiet personality, and my social self-consciousness found me drawn to playing with girls and not sports with the other boys. I soon began to feel excluded by boys asking me why I played with girls; it made me feel small and different from the rest. Looking back, I have never been the "masculine boy" as society says my role to be. I have always thought I do not fit the social definition of a male as one who is "manly" and "sporty" and this alienating feeling of being different still persists today at times. However, I also have become more comfortable with myself, and I see my growth firsthand throughout high school.
In my freshman year I began to come out of my shell and develop self-confidence, largely due to my participation in choir and drama class. In these classes I could be myself and found my real voice. Here I felt a connection to a family not connected by blood but by a unifying passion in the creative arts.  That connection allowed me to confide in my friend Luz my struggle with my personal identity. One day I messaged her: "I have something to tell you… I think I might be bisexual." My heart pounded as I waited anxiously for her reply. She responded: "How long have you been thinking of this?"  In her response I felt reassured that the she would not reject me.  From that moment my best friend thanked me and said our friendship was now stronger as a result. I felt so relieved to get that secret off my chest; it was a cathartic moment in my life and a significant turning point!
Throughout high school, I have become more open about who I am, and my confidence and acceptance in myself has grown tremendously. Although I still have not told my parents about my sexuality, I will when I am ready.  I am who I am today as a result of these experiences and personal challenges. In my short life so far, I have developed my soft-hearted and quiet personality to become more open, creative, and self-assured while preserving my identity. I know more challenges lie ahead, but I am open to those opportunities.
[Want to learn more about the author of this essay? Check out Martin's story here]
---
COLLEGE ESSAY EXAMPLE #8 – The California Cadet Corps
Author: Justin
Class Year: Princeton University 2021
Type of Essay: Common Application Personal Statement
School Acceptances: Princeton University, Harvard University, Stanford University, UCLA, UCSD
During my freshman year at Cajon High School, I enlisted in the California Cadet Corps (CACC). The CACC is essentially a JROTC program based on a state level. Every summer, the CACC holds a summer encampment at Camp San Luis Obispo. A myriad of leadership schools are offered: Non-Commissioned Officer (NCO) School, Officer-Candidate School (OCS), etc. I participated in OCS my freshman year, Survival my sophomore year, and Marksmanship last summer. Of those three, Survival was definitely my biggest challenge and marked my transition from childhood to adulthood.
Within the CACC, there's an honor so admirable that those who receive it are inducted into an order of elites: the Red Beret. It signifies completion of survival training, the most rigorous and difficult training course within the CACC. With a heart mixed with excitement and fear, I stepped onto the bus headed for Camp San Luis Obispo in June of 2015.
After basic instruction, we were transported to arid Camp Roberts to begin field training. Upon arrival, we were separated into groups of four with one leader each (I was designated as team leader). We then emptied our canteens, received minimal tools, and set off. Our immediate priority was finding areas to build our shelter and latrine. Then, we needed to locate a clean source of water. After, we had to find food. It was truly a situation that required making everything from scratch. As the day drew to a close and night advanced, I felt seclusion and apprehension envelop me.
As the days drew on, constant stress and heat along with lack of food took a toll on my sanity and drove me almost to my breaking-point. At one moment, I remembered a handwritten phrase that had been on my desk: "Your biggest enemy is yourself." At this moment, it hit me: I wasn't going to quit. I was going to overcome this challenge and show myself that I have what it takes to survive for five days using nothing but my wits.
On the morning of the sixth day, my team and I reported to headquarters to complete training. With pride, I received the honor of wearing that glorious Red Beret on my head.
Through Survival, I learned many things about myself and the way I approach the world. I realized that I take for granted innumerable small privileges and conveniences and that I undervalue what I do have. Now that I had experienced true and sustained hunger, I felt regret for times when I threw away food and behaved with unconscious waste. Additionally, being isolated from mass civilization and relying heavily on my companions gave me an appreciation for my friends and for the absolute necessity of teamwork. Being the leader of my team meant that they all looked to me for motivation, inspiration, and a will to survive; I got first-hand experience on how important a leader can be in a situation of literal life and death. Most importantly, however, I gained priceless insight into the amount of effort and work my parents put in for me every day.
As demonstrated, survival training taught me essential lessons to survive successfully as an adult. Looking back, it's absolutely unbelievable how one week affected me so profoundly. Even today, I remember the phrase that motivated me that day: "Your biggest enemy is yourself." Thinking of that, I go to school and say to myself, "Justin, you truly are an amazing young man!"
[Want to learn more about the author of this essay? Check out Justin's story here]
You can read 19 additional college essay examples that earned students acceptance into top-tier colleges. Grab these essays for free below!
---
COLLEGE ESSAY EXAMPLE #9 –

I never want to lose what we had in that corner
Author: Jonah
Class Year: Princeton University 2019
Type of Essay: Common Application Personal Statement – Describe a place or environment where you are perfectly content. What do you do or experience there, and why is it meaningful to you?
School Acceptances: Princeton University, Swarthmore College
The squeaks of whiteboard markers have now replaced the scritch-scratch of chalk, but the hubbub of voices is always the same. For millennia, the great thinkers of their day would gather and discuss. In ancient Greece, it was Socrates debating about philosophy; centuries later it was Newton lecturing at Cambridge on fluxions and physics. This summer Paul Steinhardt and his eminent colleagues sat down for a panel about inflationary theory at the World Science festival- though there was neither chalk nor markers there. Though we make no claim to be the greatest thinkers of our day and our school in no way resembles the hallowed edifices of science, my friends and I have staked out a corner of our AP Calculus room where we can have our own discussions. We even have a whiteboard.
It started small: just myself, Avery, and Sam and a problem set that didn't take us long enough. Appropriately enough, we were working on one of Newton's problems: differential equations describing cooling curves. His solution is fairly simple, perhaps overly simple, which prompted me to ask Avery what he thought. We had both taken Chemistry the year before, and Newton's equation didn't take into account thermal equilibrium; (to be fair to Newton, adding thermal equilibrium doesn't appreciably change the solution at normal conditions). Since we were slightly bored and faced with an empty hour ahead of us, we started to modify the equation. We had learned in Chemistry that both the surroundings and the actual cooling object both change temperature, which Newton had ignored. We wrote up a first attempt on the infamous whiteboard, paused a second, and then started laughing as we realized that our inchoate equation meant a hot cup of coffee could plummet Earth into another Ice Age. This disturbance in an otherwise fairly quiet classroom drew the attention of Sam. He too was amused with our attempt and together we began to fix the poor thing. Huddled around the back of the classroom, we all pondered. It wasn't an important problem, it wasn't due the next day, it wasn't even particularly interesting. But we loved it.
The three of us had been friends since middle school, which in many ways seems astounding. Avery, a track runner, Sam, a Morris dancer, and myself, a fencer. Our interests could not be more diverse. Avery was an avid programmer while Sam was fascinated by the evolution of language. I always had a soft spot for physics. Luckily for us, we had found each other early on in middle school and our discussions started soon after. As we learned more math, read more books, and culled more esoteric facts from our varied experiences, the quality of our rebuttals has dramatically improved. The laughter is immutable.
In the back of algebra class in eighth grade, Avery taught me how to program calculators in TIBasic while I traded theories with him about the Big Bang. From Sam I learned the phonetic alphabet and more recently the physics of bell ringing. Since then our dynamic has always stayed playful no matter how heated the discussion; only our arguments have changed. I may have learned as much in the back of classes with my friends as I learned from my teachers. Joseph Joubert wrote, "To teach is to learn twice," and I could not agree more. In the myriad hours Avery, Sam, and I spent together, the neuron-firing was palpable, the exuberance impossible to miss.
But not only did I learn linguistics, Python, and philosophy with Avery and Sam, I learned a little more about myself. I never want to lose what we had in that corner. Our interplay of guessing and discovering and laughing seemed like paradise to me. I looked for other opportunities in my life to meet brilliant and vivacious people, to learn from them, and to teach them what I loved. I co-founded a tutoring program, participated in original research, and taught lessons in Physics and Chemistry as a substitute.
I expected to be nervous, I expected to embarrass myself. Yet on every occasion, whether I'm facing the board or with my back to it, whether I'm in the ranks of my peers or addressing my teachers, I feel the same elation. In my friends I see Socrates, Newton, and Steinhardt. There's no place I would rather be than in their company.
[Want to learn more about the author of this essay? Check out Jonah's story here]
---
COLLEGE ESSAY EXAMPLE #10 – It is the effort that counts, not the result
Author: John
Class Year: Princeton University 2021
Type of Essay: Common Application Personal Statement – The lessons we take from failure can be fundamental to later success. Recount an incident or time when you experienced failure. How did it affect you, and what did you learn from the experience?
School Acceptances: Princeton University
For as long as I can remember, wrestling has been an important part of my life. I can recall playing dodgeball after wrestling practice, summer wrestling camps, hard practices with my older brother, and hundreds of wrestling tournaments as cornerstones of my childhood. From a young age I was determined to be the best; and quickly concluded that meant winning a PIAA state championship. When I entered Junior High, I discovered that only ten wrestlers in the history of Pennsylvania had won a state championship each year of their high school careers – and becoming the eleventh became my personal ambition.
Entering high school, I centered my life around the goal of winning a state title my freshman year. I became disciplined in every aspect of my life: from how many hours of sleep I got, to what exact foods I ate. I was obsessed with my intensive training regimen, and fell asleep each night to the dream of my hand being raised in the circle of the main mat on the Giant Center floor.
As the season progressed, I experienced success. My state ranking climbed steadily and by the time the state tournament began, I was projected to finish third. I wrestled well throughout the tournament, advancing to the semifinals where I defeated the favorite 11-0. At last: I was to wrestle in the final match for the state championship. I prepared for my opponent, whom I defeated the week before. However, when the match began, I wrestled nervously, was unable to fully recover, and ended up on the short end of a 3-1 decision.
In just a few short minutes, my dream was shattered. For me, it felt like the end of the world. I had based my whole identity and lifestyle on the dream of winning four state titles. It felt as though the sport I loved most had ripped out my heart,  and on live television, in front of thousands of people. I was upset after the match.  I was depressed and felt worthless, devoid of my passion for and love of wrestling.
After a month or perhaps more of introspection, and some in depth conversations with the people closest to me, I began to realize that one lost wrestling match, at age fifteen, was not the end of the world. The more I reflected on my wrestling journey, the more gratitude I developed for all of my opportunities.   I realized that wrestling had helped forge some of the most important relationships of my life, including an irreplaceable fraternity with my older brother, teammates, and coaches. My setback in the state finals also helped me to understand all of the lessons learned through wrestling, and that there was much more I could still accomplish. Wrestling helped me learn the value of hard work, discipline, and mental toughness. But most important, I learned that no matter how much we try, we cannot control everything, including the outcome of a wrestling match. We cannot control what happens to us, but we can control our reaction, attitude, actions, and effort. In the words of my father, "it is the effort that counts, not the result."
Hence, through my experience of failure I learned an invaluable lesson applicable to every walk of life. In retrospect, I am grateful for the opportunity to compete, to represent myself and my school, and to lay all my hard work on the line. The process of striving to become a state champion taught me more than achieving this title ever could, and my failure in the state finals was a blessing in disguise.
[Want to learn more about the author of this essay? Check out John's story here]
---
COLLEGE ESSAY EXAMPLE #11 – The problem of social integration
Author: Harry
Class Year: Princeton University 2020
Type of Essay: Universal Common Application Personal Statement – How do we establish common values to promote harmony in an increasingly diverse society?
School Acceptances: Princeton University
Establishing a cohesive society where common values are shared is increasingly difficult in multi-faith, globalised societies such as the one I'm part of in the UK. My studies in politics and philosophy have made me more sensitive to this problem and as I have a much larger number of friends from different ethnic backgrounds than my parents and the previous generation, I realise that the friction created by the presence of different ethnic and social groups is not going to disappear anytime soon.
Admittedly, the problem of social integration is one I feel can be widely overstated – for example, when I was looking into some research for a similar topic a couple of years ago, I found numerous surveys indicating that ethnic minorities (especially Islam) identify much more closely with Britain than do the population at large. Still though, I, like many others, find myself constantly troubled by the prospect of the war from within that seems to be developing. This fear is fuelled by events such as the brutal killing of the soldier Lee Rigby at the hands of two British Muslims a couple of years ago.
This cold blooded murder provides a clear example of what can happen when people lose their human connection to the society that they're a part of and instead pursue hate and violence on a pretence to a higher purpose (killing in the name of religion). I think suggestible minds are undoubtedly most prone to this, and the two British men who killed Rigby, previously Christians, are examples of how minds devoid of any instilled social values are fertile ground for the fomentation of harmful ideas.
What I find particularly worrying is the distinct danger of allowing a largely atomised society to develop, where conflicts such as this one begin to characterise the interaction between the different parts. It's imperative that we avoid this situation and work towards social unity, and so I think a long-term and complex solution to social integration must be found. Given the upward trends in multiculturalism and globalisation, it is going to be paramount that my generation takes on the problems of integration and cultural diversity to create a harmonious society.
The solution will no doubt be an ongoing process, involving years of detailed and thoroughly considered legislation, but I think that in working towards it, we should focus on certain things.
With regard to the role of religion, I think its relationship with the state needs to be clarified and communicated to everyone. As the case of Lee Rigby quite bluntly reveals, where religion triumphs over civic duty, there's a potentially dangerous situation, especially when put into the context of radical fundamentalism. By the same token however, it's neither desirable nor feasible to have a society where politics trumps religion, so I think that when addressing the issue of social cohesion there must be an overarching commitment to other people within society that's established – humanity must transcend any form of politics or ideology, and bind the two camps so their incompatibility does not become entrenched.
I think that this has to be done primarily through education: both within the formal curriculum which all citizens of a democratic nation state should be compelled to follow until at least the age of 16, and in the wider sense through more promotion of cultural programmes nationally that encourage the nation's population to participate in the continuing discussion and examination of our core, shared values. We have to work at this constantly since identity is itself always in a state of flux and accept that this continuing 'conversation' will always require us to confront some very difficult questions about freedom and responsibility. People need to understand these ideas not simply as abstract questions, but also as issues of practical, pragmatic relevance, deconstructing them into how we actually treat each other, the true test of how civilised and tolerant we are.
---
What These College Essay Examples Have in Common
You've read through these 11 college essay examples. What do they all have in common? What's the secret sauce that earned their writers Ivy League acceptance?
Remember: the college essay is only one part of the college application.
The admissions officers reading these essays thus were considering other aspects of the writers' applications, including extracurricular distinction and academic achievement.
That being said, we've done the research and pinpointed the 7 qualities of successful college essays that all of these pieces exemplify.
These are:
Introspective and reflective

Full of a student's voice

Descriptive and engaging

Honest

Unconventional and distinct

Well-written

Meaningful
---
How to Write an Essay Like These College Essay Examples
What can you do to write a personal statement in line with these stellar college essay examples?
First, let's talk about how to actually read one of these college essay examples.
If you're at this point in this post, you've likely read at least one of the examples in this post at least once. Now, return to that essay and read it a second time with a more critical eye.
Ask yourself questions like these:
What do you like? What do you not like?

How does the essay make you feel?

How is the essay structured?

How does the writer craft the introduction? The conclusion?

What's unique about this college essay example?

What value(s) does the writer express? Key takeaways?

Is there anything unexpected or surprising?

Do any writing techniques stick out to you?
Pay attention to your answers to these questions, and reflect on the qualities that surface. Compare them to the 7 qualities of a successful college essay. What do you notice?
Complete this exercise for several other college essay examples — you can download 19 additional college essay examples right here!
This can help you understand exactly what it it takes to write a compelling college essay, including what impact a strong essay has on a reader.
It's also a great first step to take in the college essay writing process, which we've boiled down to these 10 simple steps. 
---
Download 30 College Essay Examples
You can check out even more college essay examples by successful applicants! For 19 additional essays, download PrepMaven's 30 College Essays That Worked.
With this document, you'll get:
The essays included in this post
19 additional full personal statements of applicants admitted to top-tier institutions
Need some additional help? Check out our college essay service and work with one of our Master Consultants.
At PrepMaven, our mission is not only to help your child increase their test scores and get into a great college but also to put them on the right track for long-term personal and professional success.
---
Greg Wong and Kevin Wong
Greg and Kevin are brothers and the co-founders of PrepMaven and Princeton Tutoring. They are Princeton engineering graduates with over 20 years of education experience. They apply their data and research-backed problem solving skills to the test prep and college preparation process. Their unique approach places a heavy emphasis on personal development, character, and service as key components of college admissions success.
---
CHECK OUT THESE RELATED POSTS