How to write the Harvard supplemental essays (2023-2024)
Bonus Material: PrepMaven's 50+ Real Supplemental Essays for Ivy+ Schools
Last year, Harvard admitted just 3.2% of applicants, meaning that if you want a shot at an admission for the 2023-2024 cycle, your application has to be just about perfect.
One element of the Harvard application that many students struggle with is the Harvard writing supplement. It's tricky to know exactly how to approach these supplemental essays: what can you write to stand out from the thousands of other applicants? What exactly are Harvard admissions officers looking for?
Fortunately, at PrepMaven, we've helped thousands of students craft compelling college application essays. It doesn't hurt that many of our expert tutors have been admitted to Harvard themselves, and so they know exactly what works. 
In this guide, we'll break down the 2023-2024 Harvard writing supplement, explaining exactly what you need to do to maximize your chances at a Harvard acceptance. To check out our overall guide that covers everything you need to do to get into Harvard in 2024, click here.
As you read on, check out our free resource linked below: it contains real, successful examples of supplemental essays written for Harvard and other top schools.
Jump to section:
---
Harvard's 2023-2024 supplemental essays
This year, Harvard has a fairly intense set of supplemental essays: you'll have to write 5 essays, each with a maximum word count of 200 words.
The supplemental essays prompts are below:
Prompt 1

Harvard has long recognized the importance of enrolling a diverse student body. How will the life experiences that shape who you are today enable you to contribute to Harvard?

Prompt 2

Briefly describe an intellectual experience that was important to you.

Prompt 3

Briefly describe any of your extracurricular activities, employment experience, travel, or family responsibilities that have shaped who you are.

Prompt 4

How do you hope to use your Harvard education in the future?

Prompt 5

Top 3 things your roommates might like to know about you.
The first thing to notice is that several of these essays fall into well-known categories of the college essay.
---
How to write Harvard's first essay: Diversity/Community
If you haven't already, you'll soon come to recognize this essay prompt. At heart, this kind of prompt is asking you to discuss how–based on specific elements of your life–you view your role as a potential member of Harvard's diverse community.
We call this the Diversity/community essay, because those are really always two sides of the same coin.
With the Harvard Diversity/community essay, there are 2 basic options for structuring your response:
Discuss community through the lens of your identity.
Discuss community through the lens of other events/activities/pursuits in your life.
Which path you take will actually be easy to decide:
If your identity (racial, ethnic, gender, sexual, religious, etc.) has significantly influenced your worldview or experiences, go with option 1.
In other words, if you know you have something meaningful to say about how your identity has shaped you, that should structure your response. This might mean writing an essay about how discrimination or systemic biases have affected you or your family; it could just as well, however, mean writing about specific experiences you've cherished as a member of a particular culture.
A few great examples from recent essays we've worked on:
An essay that focuses on a student's biracial background and how she learned to use others' ignorant/racist comments as opportunities for starting difficult conversations.
An essay exploring how a first-generation immigrant served as a translator for his parents.
An essay from a young woman exploring how she navigated the contradictions between her feminist views and the emphasis on tradition within her religion.
If your identity has not significantly experienced how you view the world, go with option 2.
If you don't feel particularly connected to a specific identity, or if you can't think of specific ways that your identity has affected you, you should instead focus on other elements of your life that have shaped your view of community.
Think about what you want out of a community: then, think about what aspect of your life (an extracurricular, a hobby, a social circle) has shaped that desire. Tell that story. It may sound a bit tough to thread that needle, but it really isn't so bad: here are a few really successful topics from recent students in response to this kind of prompt:
An essay about how a student's participation in yearly music recitals with strangers shaped how he views community as a place for everyone to share their gifts/talents.
An essay from an avid hiker about how his experiences maintaining hiking trails taught him to think of community as a shared, daily effort in the service of others.
An essay from a student who moved countries multiple times reflecting on what in each place contributed to creating a cohesive community.
All the examples are different, but share one thing in common: using your personal experiences to reflect on your role in a diverse community.
For successful examples of Diversity/community essays, check out the first Princeton essay and the first three UMich essays in the free collection below!
---
How to write Harvard's second essay: Intellectual Experience
Here's the second supplemental prompt:
Briefly describe an intellectual experience that was important to you.
You can really think of this question as being a simpler version of the "Why Major?" question that colleges often ask (and on which we've written a guide here). 
With a simple "Intellectual experience" prompt, you don't have to go into the nitty-gritty of how Harvard's programs will help you pursue your interests. Instead, you'll just tell the Harvard admissions committee how a particular experience you've had sharpened your curiosity, raised new questions, or affected your academic goals.
Think of the "Intellectual Experience" essay as having two parts:
Describe the experience itself
Show how it affected you or what you learned
What kinds of things count as intellectual experiences? Well, it really is a very broad category, and you're likely the best judge. Particularly good ideas include things like: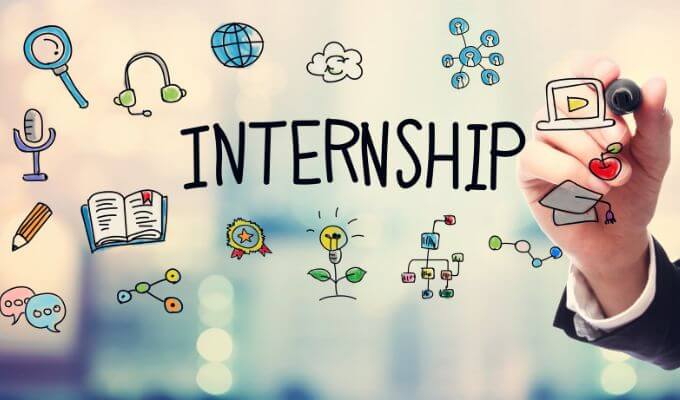 Independent research
Internships with professors or universities
Advanced summer programs at universities
Academically-focused extracurriculars
If you don't have any of the above to talk about, you can also make this essay about:
A provocative book, article, etc. that you've engaged with
A particularly memorable moment in class (a specific lab, assignment, or lecture)
Any other learning experience, formal or not, that had a profound effect on you
The key is that, regardless of what the topic of your essay is, you do the following:
Describe it in vivid, specific detail
Convey your passion for whatever you're describing
Explore its effect on you
Never underestimate the power of simply showing Harvard admissions officers that you're the kind of person who spends time thinking about your interests. That's really all they want here, and that's why it's so important that you're specific and passionate.
At the same time, Harvard admissions committees want to see that this intellectual experience has shaped you in some way, that you've meaningfully engaged with it. That's why it's crucial that you spend some time discussing what new ideas or questions arose out of this experience.
And that's it! Do all of the above, and you'll have the second of Harvard's supplemental essays locked down tight–plus, you'll have a great template for any other schools that ask the same question.
Ready to get started? A great resource to begin with is our collection of real, successful supplemental essays, many of which answer similar prompts. For stellar examples of essays that discuss intellectual experiences, check out the last supplemental essay for Princeton, as well as the first sample essay for UPenn.
---
How to write Harvard's third essay: Extracurricular
Harvard's third supplemental essay is a classic one: the Extracurricular essay. You're pretty much guaranteed to see a version of this prompt for a few of your schools. For reference, the exact wording of Harvard's is below:
Briefly describe any of your extracurricular activities, employment experience, travel, or family responsibilities that have shaped who you are.
These essays usually come quite naturally to students, since the Extracurricular prompt lets you get into more detail about something on your resume/activities sheet.
Although you may be tempted to simply write about the most "impressive" thing on your resume, we'd encourage you to think a little bit differently: the question here, as with every essay, is about what the best story you can tell is.
You should especially think about how much more your essay can add on to what the activities list already shows. For example, if your team won first place at a national Quizbowl competition, that's definitely impressive. But is there a story there? More to the point: is the story you tell going to add something meaningful beyond the fact that you took home the first place trophy?
If not, then Quizbowl can stay on your activities list: the Harvard admissions committee will still know you got first place, and you'll be able to use this supplemental essay to instead provide added detail and color to an activity that might otherwise seem less impressive.
We've included a sample below from an essay in response to one of Princeton's previous prompts.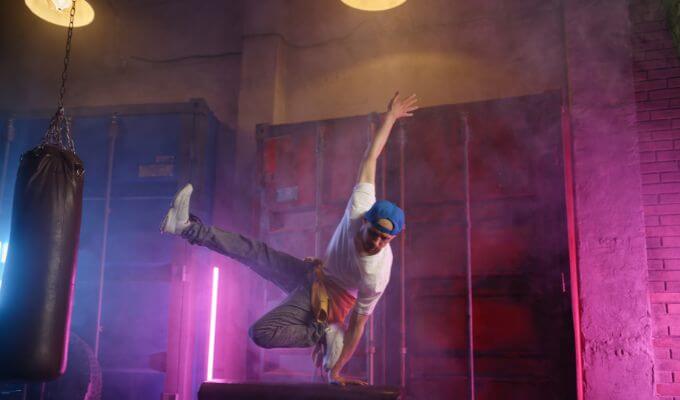 Over the pandemic, I tutored two middle school boys. Now, I love kids, but middle schoolers are not my number one favorites. They are often dismissive of authority and it's very hard to hold their attention for longer than two minutes. So working with them on Zoom for an hour became my new challenge.

I tried many tactics. When fun warm-ups, writing prompts, and Zoom games all failed, I was officially stumped. I couldn't understand why they found me so uninteresting. I decided to pay closer attention to the passions they mentioned. Instead of imposing my own ideas, I listened to what they had to say.

It turned out Lucian loved running. Getting him to read was like pulling teeth, but I found a Jason Reynolds book called Ghost, part of a series about a track team. We would spend ten or fifteen minutes at the beginning of each session reading it aloud to each other, and while he seemed to be engaged, I couldn't tell exactly how much he was enjoying it. But when we finally finished, he asked me shyly, "What did you say the next one was called?"

Sajiah proved to be tougher to please. He wasn't swayed by any books I suggested to him, no matter the topic. He often hummed or rapped while working, which I found to be endlessly annoying, until I started listening to the actual words. I Googled the lyrics and noticed that he particularly enjoyed Grandmaster Flash and Afrika Bambaataa. So we began a project investigating the origins of hip hop, and created a website as the final product. He loved finding out more about the music he listened to every day, and I loved seeing him so happy with his work.

I don't pretend I saved the world by helping these boys, but I am proud of the creative way I found projects and topics they genuinely enjoyed investigating. I hope to continue working with children as a form of civic engagement throughout college and beyond; if I can help students like Sajiah and Lucian, it'll be well worth it.
Notice that the extracurricular itself (tutoring two young students) isn't inherently impressive, but the story is. If the author just left this on their activities sheet, it probably wouldn't have caught admissions officers' attention.
But, because this applicant was able to tell a meaningful, reflective story about this extracurricular activity, it added a new depth and perspective to their application as a whole.
The third Harvard supplemental essay doesn't have to be difficult: stay honest, stay direct, and tell your story.
To read other responses to this very prompt (and many other sample supplemental essays), download our collection below. And if you'd like the guidance of one of our expert tutors (some of whom wrote the very essays in that packet), just contact us.
---
How to write Harvard's fourth essay: Putting your education to use
Although this question may feel oddly specific, it's really just another version of a commonly asked question: what are you going to do with what you learn? Most frequently, this is a question asked by religious universities, or universities with a particular focus on service.
While the answer doesn't have to present you as somebody who will spend their whole life volunteering, it's a good idea to reflect a bit on what the purpose of education is for you, and how you might be able to present that in a socially-minded, positive way.
Below, check out the prompt and some advice on what Harvard admissions officers are looking for.
How do you hope to use your Harvard education in the future?
There are probably some obvious answers you could give here that (even if they're true) should probably stay off the page. Saying you want to use your Harvard education to make a ton of money on Wall Street or make elite political connections isn't likely to win you any admiration from the admissions officers.
That being said, don't try too hard to pass yourself off as someone you're not. If you really do have a passion for service or politics and plan to pursue a major related to those ideas, then this essay will be quite straightforward for you. Describe what drives you and how the tools Harvard provides will help you achieve those socially-minded goals.
For example, if you're motivated to address systemic inequities in education and plan to study something like sociology, you could simply discuss where this motivation comes from and how a Harvard sociology degree would help you in your goals. The strongest essays will always come from these kinds of stories.
If, on the other hand, you don't have those kinds of motivations or background, you'll likely want to focus this essay more broadly on how you plan to pursue your post-grad life. Ideally, you'll find some way to thread in ideas about community, giving back, and service into this essay.
This can be a big-picture, or not. You might talk about how a Harvard education will help you support your family, or how it can help you give back to the local community you come from. As long as you keep your essay specific and honest without trying to overdo your charitable intentions, you'll be fine.
---
How to write Harvard's fifth essay: Roommates
Ah, a classic roommate essay! Although this might seem like an offbeat or wacky question, you'll find there's a few colleges that ask you to share something with your future roommates. Why?
Well, basically because they want to make sure you're a fairly sociable person who'll get along with people.
Top 3 things your roommates might like to know about you.
You can and should have fun with these essays, and can even frame them as letters to your roommate. It's an opportunity for you to share fun facts or quirks about yourself, sure, but more than anything these essays are a chance for you to show that you're mindful of others.
Whatever specific facts you include here, be sure to make some of them about you as a community member. For example, if you're an engineering whiz, you can definitely talk about how you like to tinker and take stuff apart. But, to really make this land with Harvard's admissions committee, you could also mention how that means you'll always be ready to help your roommate fix a broken laptop.
The key idea is to show that your quirks, whatever they are, will have some positive impact on the people around you.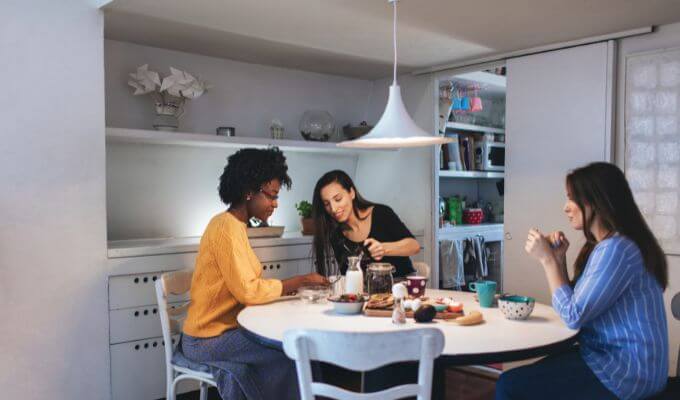 Be humble, be playful, but don't forget what this is all about: you're trying to convince Harvard you'd be a good person to have around for four years. First and foremost that means showing them that you'd be a conscientious roommate who's mindful of others' needs.
---
Next Steps
If you're applying to Harvard, the place to start is our comprehensive guide to the Harvard application for the 2023-2024 cycle, which you can find here. That guide doesn't just cover what Harvard's application requires of you: it uses the latest statistics and insights from our own Harvard undergraduate tutors to walk you through exactly what you'll need to do to have a shot at Harvard.
Once you're ready to start writing supplemental essays for Harvard and your other schools, we have two main pieces of advice.
First: read real, successful sample supplemental essays that helped get students into Harvard and other hyper-selective schools. Most people don't really know what schools like Harvard actually want from the supplemental essays, and the best solution is to spend lots of time reviewing sample essays. We've collected dozens of these essays in the free resource below.
Second: get expert help. Whether you're a brilliant writer or just an okay one, you'll benefit tremendously from the advice of someone who's already successfully navigated the college application process. Our college essay coaches aren't just writing experts who can make your essay shine: they're trained to know exactly what schools like Harvard expect to see.
Check out the free sample essays below, and, when you're ready to start writing, contact us to get paired with a college essay expert.
---
Related College Essay Posts
---
Mike
Mike is a PhD candidate studying English literature at Duke University. Mike is an expert test prep tutor (SAT/ACT/LSAT) and college essay consultant. Nearly all of Mike's SAT/ACT students score in the top 5% of test takers; many even score above 1500 on the SAT. His college essay students routinely earn admission into their top-choice schools, including Harvard, Brown, and Dartmouth. And his LSAT students have been accepted In into the top law schools in the country, including Harvard, Yale, and Columbia Law.