How long should a college essay be?
Bonus Material: PrepMaven's 30 College Essays That Worked
If you're a high school student preparing to apply to top schools, you might already know that one of the most important parts of the application process is your college admissions essay. Because the personal essay is so crucial, you'll want to make sure you perfect it before sending it out to admissions committees.
We've helped thousands of students gain admission into selective colleges through college essay coaching, and in this blog post we'll guide you through how the length of your essay affects your chances of admission.
By using this guide alongside our other college application essay guides on brainstorming and formatting, you can perfect your college application essay and maximize your chance of acceptance. 
Another great starting point is our collection of 30 real, proven sample essays that worked to secure top-tier admissions for our past students, which you can download free below.
Jump to section:
What is the word limit on the Common App Personal Statement?
How long should your final essay be?
How long should your first draft be?
How do you cut to get to the word count?
How do you add more to get to the word count?
Next steps
---
What is the word limit on the Common App Personal Statement?
The Common App's personal essay has had the same maximum word count for years: you get 250-650 words for the entire essay. While you don't have to hit this limit exactly, the Common App portal will not accept anything longer than 650 words. Any part of the college essay beyond the 650 words will simply not paste in.
Though the Common App is by far the most common college application essay, accepted by the majority of universities, there are a few other personal essay word limits you should be familiar with.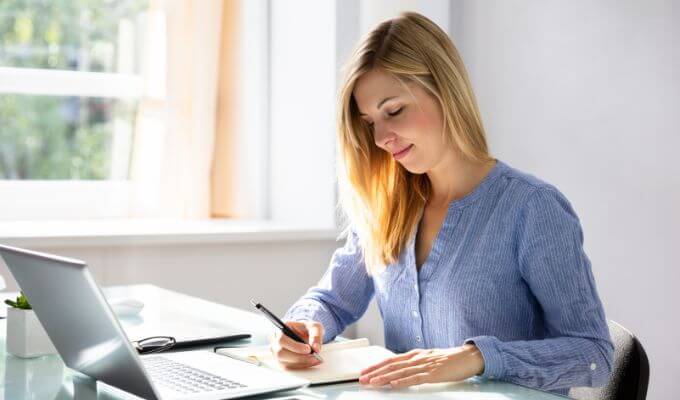 The University of California system is the most important other one to know: it asks you to respond to four "Personal Insight Questions," each of which has a maximum of 350 words.
Other college application essays you'll write, like supplemental essays, will vary widely in length, though will often cap you at somewhere between 150 and 250 words. Of course, you'll have to ensure you double-check each essay question's specific maximum and minimum word count.
---
How long should your final essay be?
We can't stress this enough: the best common application essay responses are at or near the maximum word count. The personal essay is your chance to tell the admissions committee about what makes you unique, and it should actually feel difficult to condense your personality and interests into a mere 650 words.
With very rare exception, the most successful college admissions essays are between 600 and 650 words. If your personal essay comes out shorter than that, you're simply not maximizing the opportunity provided to you. In other words, you need to really sit down and think about what could be expanded, what else you could say to make a strong impression on admissions officers.
Below, we'll talk about the different stages of the drafting process. Even though the personal statement should end up close to 650 words, that does not mean your first draft should be at the same length. We'll also offer some advice on how to both shorten and expand your admissions essay.
This advice is backed by decades of experience in crafting successful college application essays, but it is general advice. If you want personalized essay coaching on your specific essays, there's no better way to get it than by reaching out to us here and getting connected with one of our expert college essay counselors. 
And be sure to read over these real sample essays and note how long each one is: you'll notice most of the best essays come close to the word count.
---
How long should your first draft be?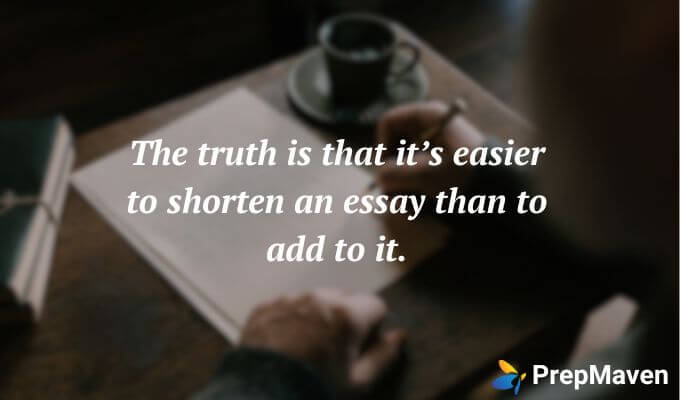 The easiest way to set yourself up for a college admissions essay that hits the word count is to start long. The truth is that it's easier to shorten an essay than to add to it. The best way to ensure you don't find yourself under the word count for your final essay is to start with a first draft that exceeds the word count.
When we work with students, we advise them to start with a first draft of 850 or more words. We know: that sounds like a lot of writing, but this approach has a ton of benefits for the final product. For one thing, writing more than you have to at first lets you warm up and sharpen your writing skills.
For another, it pushes you to get all of your ideas on paper. There may be ideas that you don't initially want to include in your admissions essay: maybe you think they're unresponsive to the essay question, or maybe you think they wouldn't interest college admissions officers.
But the only way to actually know if these ideas will work is to get them on paper. Writing a long first draft ensures you don't leave any potentially good ideas behind. One of the best things you can do for the first draft of your admissions essay is to get all your ideas on paper, then have someone–like, say, one of our phenomenal admissions essay counselors–read your first draft and tell you what's worth keeping.
The truth is that most students will need to cut lots of the things from their first draft of the college admissions essay. If you start your first draft at or near the word count, that'll make it harder to hit that sweet spot of just under 650 words.
Your essay's length might look something like this through the drafting process:
Draft 1: around 850 words
Draft 2: around 750 words
Draft 3: around 650 words
Draft 4 and on: just below 650 words.
Of course, this is just a sample: your own process might be faster or slower, but the gradual shortening of the essay through the drafting process is nearly universal.
In a nutshell: start with a long first draft, and cut from there as you redraft.
---
How do you cut to get to the word count?
So, let's say you've written the first draft of your college admissions essay and gotten to around 900 words. Well done! But now how do you get it down under the maximum word count? How do you decide what deserves to get cut from the essay, and what absolutely has to make its way to college admission officers?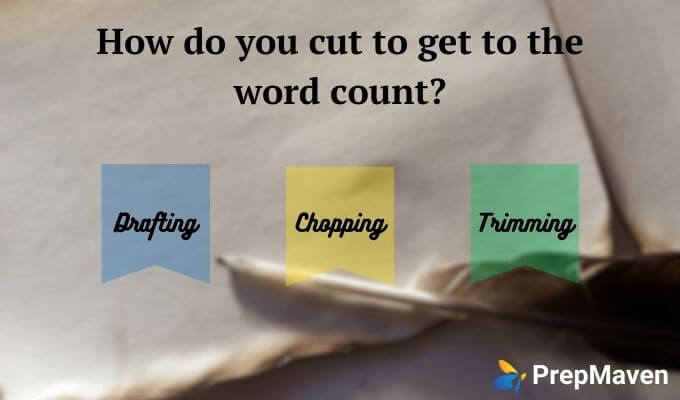 You can think of this process as consisting of three stages:
Drafting
Chopping
Trimming
Start by identifying what is central to your essay. What moments or reflections are absolutely crucial for you to tell your story? Anything not totally necessary to your essay should be on the chopping block. Remember: it is far better to go into detail on a few ideas than to talk about lots of things but without specificity.
This is the chopping stage: in essence, you eliminate entire moments/sections/paragraphs from your essay. You're deciding that these elements of your essay simply don't need to be there. This stage, which is one of the most important in the editing process, should reduce your word count significantly.
Next, you trim. If you're certain that all of the content you have in your draft needs to be there for your college admissions essay to work but the draft is still above the word count, you need to trim your existing ideas down to size.
When we trim essays, we're not generally removing any of the content. Instead, we're tactically cutting two words here, a word there. This is precise fine-tuning: can you flip the sentence structure to save yourself two words without losing the flow? Can you cut a helping verb without messing with the grammar of the sentence?
The trimming stage can take a long time, but you'll be surprised how much you can shorten an essay even if you're working just one to two words at a time.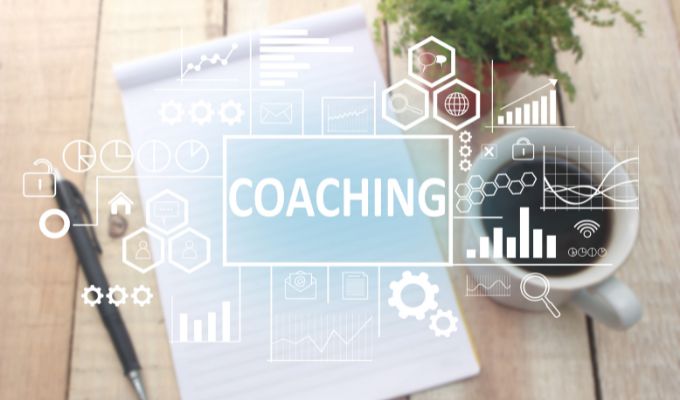 Of course, there's nothing worse than cutting something that might have wowed an admission committee, or taking out precisely the wrong word in an effort to shorten a sentence. The best way to avoid those mistakes is with an experienced second-opinion: our essay coaches have been through this process themselves, and will be happy to help you avoid any crucial mistakes in these drafting stages.
If you look at the below essays, you might want to think about all the work that went into ensuring none of this brilliant content got cut out along the way.
---
How do you add more to get to the word count?
Ideally, you won't have this problem: if you follow our initial drafting advice, you'll be worried about cutting, not adding.
But if you're already in the later drafting stages and are struggling with getting up to the maximum word count, there are a few things you can do without adding new content.
The biggest is simply to add more detail! This is, at the end of the day, what makes a strong college admissions essay: the specific, vivid details from your own life. It's basically the time-tested adage of "show don't tell."
Instead of saying, for example, "I was nervous as I prepared to perform in the school play," you'd be better off writing something like, "As I waited my turn to take the stage, I felt my knees grow weak. Was I going to make a fool of myself out there? Had I really rehearsed my role enough?" And so on: it's the same basic information, but more detailed, more interesting, and longer.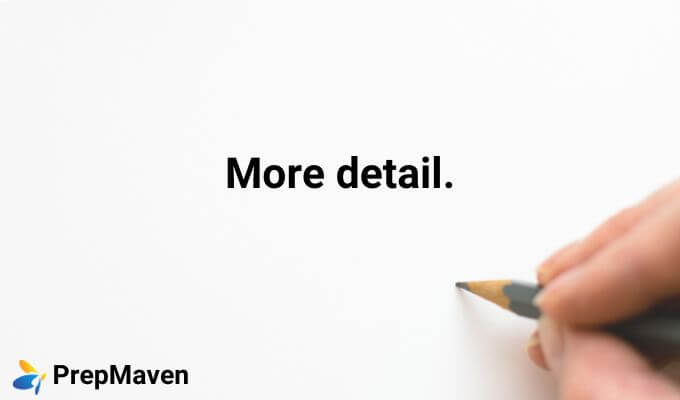 Ultimately, all suggestions on adding to reach a word count will circle around this same basic idea: more detail. But again, we recommend sidestepping this whole problem by beginning with long drafts overflowing with specific details and content.
---
Next steps
If you're preparing to write your college essay, your next steps are pretty straightforward. First, make sure you're well-prepared by reading our guides on brainstorming and essay formatting. Then, read over a few sample essays from the 30 real college essays we've collected below. Then: write that long first draft!
We know, we know: it's easy to say "Write a first draft of 850+ words," but it can be a lot harder to actually do it. That's why we've got a brilliant team of college essay tutors, all of whom have been accepted to elite universities and all of whom are ready to help you craft the perfect application essay as soon as you reach out. 
---
Mike
Mike is a PhD candidate studying English literature at Duke University. Mike is an expert test prep tutor (SAT/ACT/LSAT) and college essay consultant. Nearly all of Mike's SAT/ACT students score in the top 5% of test takers; many even score above 1500 on the SAT. His college essay students routinely earn admission into their top-choice schools, including Harvard, Brown, and Dartmouth. And his LSAT students have been accepted In into the top law schools in the country, including Harvard, Yale, and Columbia Law.