How to Approach The Common App & Coalition COVID Question
Students applying for 2021 college admission using either the Common Application or Coalition App have an opportunity to discuss how the pandemic has impacted them.
This question is entirely optional. But many of our students have been asking us about it.
Should they write a response? And if so, what should they say?
It's hard to answer these questions, given that the COVID question is without precedent.
However, using what we know about what college admissions officers are looking for, we've come up with some helpful answers for students navigating the admissions process this fall and winter.
Here's what we cover:
The Common App's COVID Question
The Common App claims that it wants to "reduce anxiety for applicants affected by the pandemic" and "provide them with a way to share their experience with colleges and universities" about how the pandemic has impacted them "academically and/or personally."
Students thus have the opportunity to answer an optional question about COVID-19 in 250 words or fewer in the Additional Information portion of the application:
Community disruptions such as COVID-19 and natural disasters can have deep and long-lasting impacts. If you need it, this space is yours to describe those impacts. Colleges care about the effects on your health and well-being, safety, family circumstances, future plans, and education, including access to reliable technology and quiet study spaces.
Do you wish to share anything on this topic? Y/N
Please use this space to describe how these events have impacted you.
Examples the Common App provides of "impacts" include (but are not limited to):
Illness or loss within your family or support network
Employment or housing disruptions within your family
Food insecurity
Toll on mental and emotional health
New obligations such as part-time work or care for siblings or family members
Availability of computer or internet access required to continue your studies
Access to a safe and quiet study space
A new direction for your major or career interests
This question does not replace the Additional Information question (which gives students 650 words to address anything they feel has not been entirely reflected in their application).
Note: Guidance counselors will also have an opportunity to discuss how the pandemic has impacted their specific school in a 500 word response. This is where they'll have a chance to talk about any of the following:
Grading scales and policies
Graduation requirements
Instructional methods
Schedules and course offerings
Testing requirements
Your school's academic calendar
Other extenuating circumstances
Coalition's COVID Question
Students may have to apply to some colleges on their list using the Coalition platform. Coalition also gives room for students to mention the pandemic with its own COVID question.
It's a little different than the Common App's question. Coalition invites applicants to check boxes of any situations that apply and/or generate an optional response providing more information.
Here's what that looks like:
Natural disasters and emergency situations like the COVID-19 pandemic have impacted the lives of many students and their families. While entirely optional, you may share information here regarding how any of these events have affected you or your family circumstances.
Check all of the following that apply to you:
☐ I had inconsistent or unreliable access to home internet and/or a computer, laptop or tablet.
☐ At least one parent/guardian lost their job or was unable to work.
☐ I lost my job or was no longer able to work.
☐ At least one parent, guardian or caretaker was considered an essential worker (e.g. healthcare worker, grocery store employee, public transportation driver, first responder, sanitation worker) and was required to work.
☐ I was considered an essential worker and required to work.
☐ My community had a curfew affecting the hours I could travel, use electricity, or access the internet.
☐ My home responsibilities (i.e. childcare, elder care, etc.) substantially increased or changed.
☐ My health was affected.
☐ A member of my household's health was affected.
☐ None of these apply to me.
☐ I would like to provide additional information.
If you check this last box, you'll have 300 words to generate a response in the text box that appears.
Guidance counselors will also be able to complete a similar check-list on their portion of the application to address how the pandemic has disrupted the learning environment at their school (and other details).
What College Admissions People Are Saying
Some colleges have released information about these COVID questions in hopes of clarifying how admissions officers will be approaching these responses.
Eric Furda, the Dean of Admissions at UPenn, for example, recently stated:
"Students should explain as well as they can the context of their lives during COVID," he said. "That means hunting deep for insight about how COVID affected them, how they were able to derive meaning from it, how it will impact them moving forward."
On Tulane's Admission Blog, Jeff Schiffman reiterates that the COVID question has the potential to
"add more context to your overall experiences during the pandemic and let admission committees know about how you've been impacted. It might also shed some light into our applicant's self-awareness."
Schiffman encourages applicants to consider the following questions when preparing to respond:
Are my experiences different from others'?
Are there noticeable changes on my transcript?
Am I aware of my privilege?
Am I being specific? Am I explaining rather than complaining?
Is this information being included elsewhere on my application?
Is this more of an extracurricular activity or experience? (if more extracurricular, use the "elaborate on an extracurricular activity" portion of the application, if available)
Lastly, the CEO of the Common App clarifies that students should
"Focus on the areas that have had the greatest impact, that have had the greatest significance, that have really changed their approach to their education or impacted their ability to take their classes, or that impacted their outlook on going to college."
Should You Respond to the COVID Question?
Given what college admissions people are saying, students should answer the COVID question if doing so gives colleges insight into:
Meaningful context
Self-awareness
Values
Growth
Voice & perspective
Relevant impact
Now, we know that a lot of terms on this list are tough to define. What constitutes "meaningful" context, for example? What does "relevant" impact mean?
It's hard to answer these questions generally, especially because so many of our students have been experiencing different things in the wake of the pandemic.
But do keep in mind several things:
College admissions officers generally have less to assess in applications this year
Guidance counselors should address the majority of shared learning impacts (standardized tests, online schooling, grade policies, etc.)
Every piece of your application should give us insight into who you are
What does this mean? The COVID question is probably not your opportunity to state that you didn't have the opportunity to take the SAT as many times as you'd have liked or that online learning hasn't been all that fun.
But it is a great space to discuss how the pandemic has done the following:
Changed your perspective on something (like community, education, or equity)
Allowed you to think in a new way about something meaningful (like family, college, or employment)
Significantly altered your learning environment, home life, or responsibilities
Influenced college or career aspirations
Presented a specific challenge you found a way to overcome
Our advice?
We generally recommend you take advantage of the opportunity to write a COVID response.
We think that this question is another great opportunity for applicants to deeply reflect on something that has influenced everyone's lives–in a specific, authentic way that demonstrates significant awareness. When writing, focus on our core principles: values, insights, growth, and distinction.
Here's are three example sentences from what we feel are meaningful COVID question responses given their authenticity and insight:
I now have a new understanding of what it means to actually have "access" to meaningful education, which has fundamentally reframed my desire to pursue a teaching degree.
After my dad lost his job due to the pandemic, I suddenly had a new understanding of the word "essential."
While I was ultimately unable to compete in the national science competition, I improvised research at my kitchen table and in my backyard, redefining what it means to be an independent researcher.
And here are three example sentences from what we feel are not as meaningful responses, given that they do not touch on the points we discussed earlier and refer to more universal experiences:
I planned on taking the SAT four times to earn a competitive score but was ultimately only able to take the test once.
Online learning is much less effective than in-person learning.
It's been difficult not to see my friends as often these last six months.
Keep in Mind
We recognize that this is a lot to ask of students who are already doing such deep thinking in other areas of their application, especially the personal statement. Some students might also not feel that they have sufficient "impact" to discuss here.
So, if you don't respond to this question, is your application less competitive? Absolutely not!
This is an optional question, and Tulane's Director of Admission (quoted above) states that this question likely "won't get you in to college nor will it prevent you from admission."
We also want to point out that colleges are coming at this from a perspective of care. College admissions officers have actually released a statement that demonstrates their commitment to student well-being on many fronts. You can read it here.
You can trust that admissions officers are not going to be treating your words lightly. They simply want to hear about how your life has changed as a result of these extraordinary times.
As always, we are here if you want further advice on approaching this part of the Common App (and any other part!).
---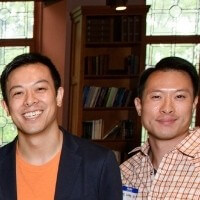 Greg & Kevin
Greg and Kevin are brothers and the co-founders of PrepMaven and Princeton Tutoring. They are Princeton engineering graduates with over 20 years of education experience. They apply their data and research-backed problem-solving skills to the test prep and college preparation process. Their unique approach places a heavy emphasis on personal development, character, and service as key components of college admissions success.