How to Write a "Why This College" Essay + Examples that Worked for the Ivy League
Bonus Material: Download 30 Real College Essays that Got Students Into Princeton
College admissions have never been more competitive. With acceptance percentages for top colleges in the low teens (or lower for Ivies!), you need to take every opportunity to stand out from other applicants.
We all know the importance of grades, test scores, and the personal statement. But there's one part of the process that students all too often underestimate: the supplemental essays.
In this post, we'll take you through how to approach one of the most common supplemental prompts: the "Why this college?" essay.
Jump to section:
Why do colleges ask this question?
Types of "Why this college?" prompts
Step 1: Research unique offerings!
Step 2: Link to your story!
Step 3: Create a frame for your essay
A list of Don'ts
Rules to remember
Next steps
---
Why do colleges ask this question?
This is one of the most common supplemental questions asked by colleges, especially by some of the most competitive ones! For example, six of the eight Ivies have an essay that basically asks you to answer that simple-sounding question: "Why us?"
You might be tempted to think these questions are silly or unimportant. But the truth is that they matter a whole lot. What colleges are looking for in these essays is, at heart, two things: proof that you're a good fit, and proof that you're actually committed to attending.
Think about these essays as conveying to the college two fundamental things: that you're interesting, and that you're interested.
Why does that matter? Well, think about it from the college's perspective. Elite colleges are committed to admitting only a tiny percentage of the tens of thousands of applications they receive yearly.
Because of that, it's massively important that those lucky and exceptional few they do accept will actually contribute to the community. They want the best!
At the same time, these colleges don't want to "waste" an acceptance on a student who then goes on to enroll somewhere else. They want to be reasonably confident that, if they accept you, you'll take them up on their offer.
It's a little like dating: they want to be sure you're good relationship material, but they also don't want to ask you out if it doesn't seem like you're interested.
---
Types of "Why this college?" prompts
Sometimes, the prompt will really be as simple as "Why Dartmouth?" Other times, though, these prompts will highlight some particular aspect they want you to focus on. Take a look at the below prompts, and see if you can spot the difference:
Considering the specific undergraduate school you have selected, how will you explore your intellectual and academic interests at the University of Pennsylvania? (150-200 words)
How will you explore community at Penn? Consider how Penn will help shape your perspective and identity, and how your identity and perspective will help shape Penn. (150-200 words)*
In 300 words or less, help us understand how you might engage specific resources, opportunities, and/or communities here. We are curious about what these specifics are, as well as how they may enrich your time at Northwestern and beyond.
These are all "Why us?" essays. But UPenn splits this question into two separate prompts: the first is specifically about "intellectual and academic interests," while the second is specifically about "community." The third prompt, from Northwestern, is more general: it's really about any aspects of the university that draw you in.
Colleges will generally ask the "Why us?" question in one of three ways:
An overall question asking you to focus on anything that appeals to you about the school.
A specific question asking how you'll use the school's resources to pursue your academic interests.
A specific question asking how you'll engage with non-academic elements of the school, often framed around community.
Though these questions are all being asked for the same purpose, they'll require you to discuss different aspects of the school and of yourself.
Now that you know what these prompts look like and what they're for, let's take a look at how you should start answering them.
---
Step 1: Research unique offerings!
It might sound obvious, but you cannot write one of these essays without first doing serious research into the school's offerings. Get on the computer, go through the school's website, and note down specific offerings that interest you. For academics, some things to look into might be:
Whether the school has a unique approach to the core curriculum (e.g., Brown or Barnard).
Research opportunities for undergraduates.
Unique service learning or study abroad opportunities.
Unique work opportunities (e.g., Northeastern's CoOp program)
Opportunities within your planned major (unique tracks, specializations, etc.)
You might notice I used the word "unique" a lot there. It may sound repetitive, but it does stress the point: you need to focus on aspects that are unique to the school you're applying to!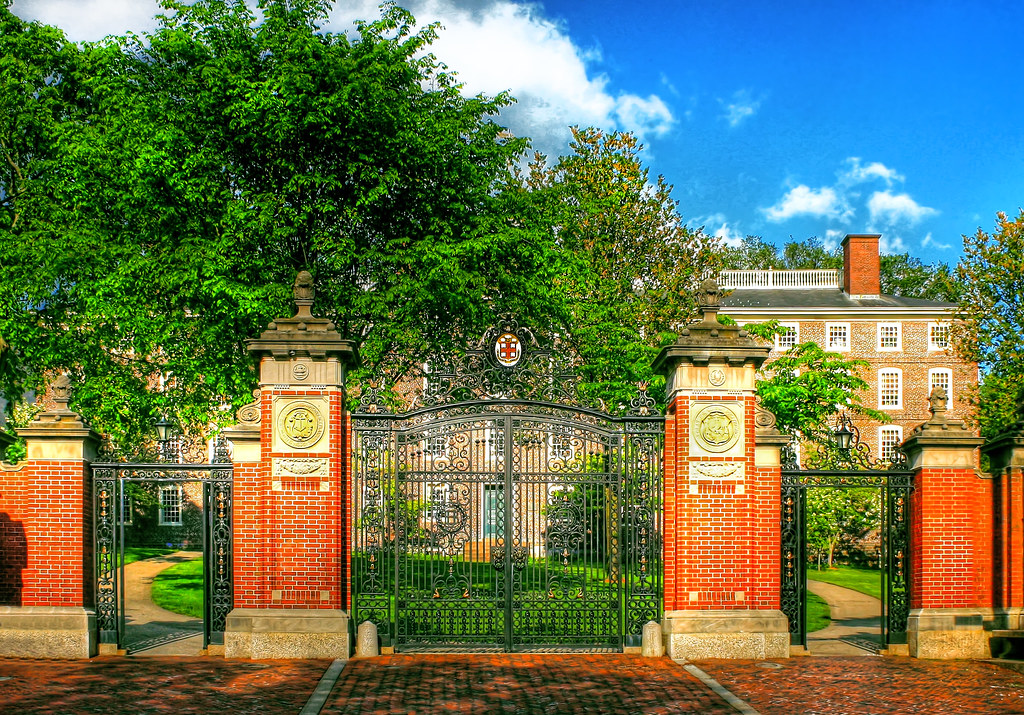 Anyone who's worked with college essays has seen a fair share that say something like:
Part of what I'm excited about at School X is the robust Economics department, where I'll be able to take classes like Introduction to Microeconomics and International Economics.
What's the problem there? Well, every school with an economics department is going to offer those classes! It's not unique, and it suggests that the author of that sentence didn't do their research or, even worse, doesn't really have any specific reason for choosing School X.
If you're looking to discuss community aspects, you should do the same kind of research, perhaps focusing on:
Unique college-wide initiatives (e.g., Dartmouth's Sophomore Summer)
Student clubs/organizations
Anything specific the college stresses as a point of pride in terms of values, diversity, etc.
Researching unique offerings from these schools can be difficult: how do you know what's unique enough to mention? Or what a particular school really prides itself on?
If you're struggling with this first key step, reach out to one of experienced college essay coaches, who can help you through the process so you know what to write about before you start.
---
Step 2: Link to your story!
But that research is only half the battle. Schools don't just want a list of what they do well. Remember our two guiding principles for these essays: prove you'll be a good fit, and prove you're interested.
To do that, you'll have to connect any specific opportunities you mention with your own narrative. What about you—your experiences, passions, values, successes, failures—has led you to be interested in these specific opportunities presented by the school?
Remember that all college essays are stories. When these "Why us?" essays are perfect, it should make the admissions committee feel that your journey up to this point has naturally led you to apply to their school.
So, don't think of this as an essay about the school itself. It is, like all these college essays, an essay about you as a person. The only difference is you have to show how your story intersects with what this particular college can do for you.
As an initial brainstorming exercise, make two columns. In the first, list all of those specifics you researched in step one. In the second column, put what connects you to each of those specific offerings. Activities you've been involved with, important moments in your life, values you hold dear. Wherever you have the strongest connections, that's what you'll write about.
Thinking strategically, you can especially focus on strong connections that also tie in to your most impressive achievements, whether academic or extracurricular, because you'll get another chance to reference them in your supplemental essays.
For inspiration, check out 30 examples of real college essays by some of the most successful applicants in the world, who told their stories in interesting and unique ways.
---
Step 3: Create a frame for your essay
Each of these essays should be personalized to the school you're applying to. But, because this is at heart an essay about yourself, you can create an introduction and conclusion (a "frame") that you tweak only slightly for multiple schools.
The first paragraph, whenever possible, should be eye-catching and specific to you. Often, the best way to do this is with some small anecdote or mini-story from your life that contextualizes the rest of the essay.
Are you going to apply to these schools as a Math major? Well, then you might want to start the essays with a short description of the moment you fell in love with math, or with what burning questions drive you to pursue it in college.
Your last paragraph (which should be very short) can return to this story or to some other key element of yourself that explains your goals within the context of the essay. With the first and last paragraph, you should have a deeply personal frame that gives context for what you say in the body of your essay.
This frame doesn't have to change much: if it fits for the prompt, reuse it! But do change the body paragraphs. Since those paragraphs are all about the specifics for the school you're applying to, each of those needs to be written from scratch.
---
A list of Don'ts:
Writing these essays can get pretty complicated. There's a lot of nuance, a lot of potential pitfalls, and a lot on the line (which is why you should look into working with one of our experts). But one good place to start is with what you shouldn't do:
Avoid all generalizations about the strength of the program, the prestige of the faculty, or the rigor of the academics.
Avoid talking too much about the location of the school, especially for schools in major cities like NYC.
Except in rare cases, avoid name-dropping professors or classes. This will almost always come off inauthentic: very few high schoolers are actually interested in specific professors' research or specific courses.

Exception: if your application can show a demonstrated interest in a particular field (e.g., if you've already done research with a professor, or published something in a relevant journal), then it will seem much more believable when you reference a professor or coursework.

Similarly, avoid name-dropping specific buildings or locations at the school as if you've already been there. Generally, don't say things like "I can already see myself walking through the doors of Firestone Library."
Do your best to avoid stock/cliche sentences like, "I am passionate about […]" or "[…] really stands out to me as an incredible opportunity." It's more than likely some of these will sneak into your writing, but cut as much of them as you can.
Don't spend too much time describing the college's program/club/etc. without tying it specifically to you. The admissions officers already know that their school is great, and they don't need you to explain their special community-building outdoor adventure program! What they want to know is what is specifically attractive about that adventure program to you and how it ties into your past accomplishments and future plans.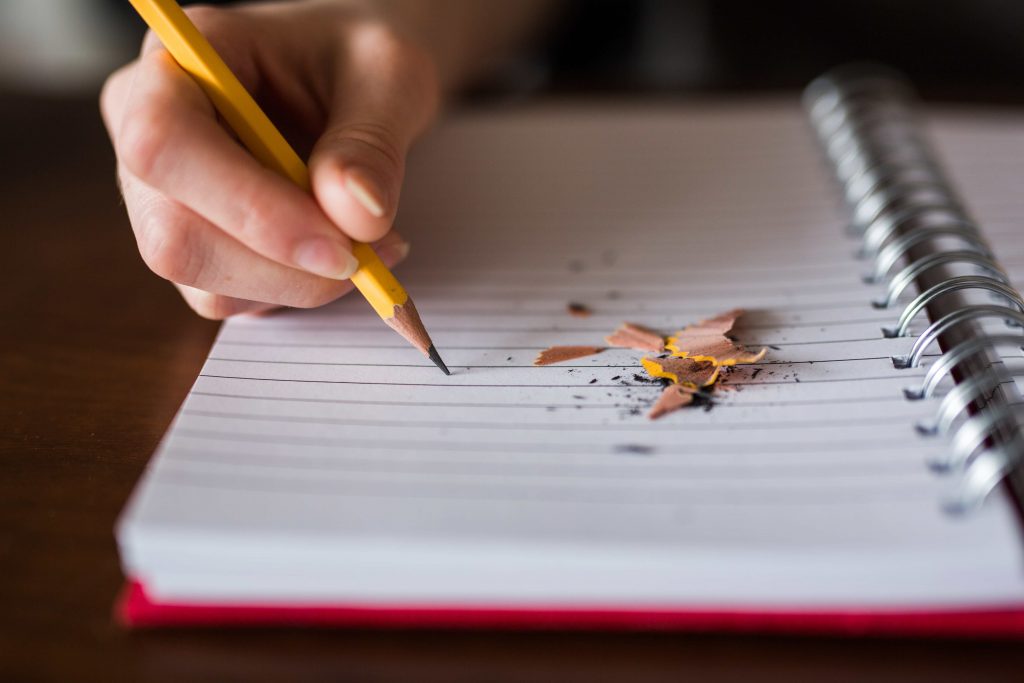 ---
Rules to remember
By far the best way to excel on these essays is to work with a qualified college essay coach. There's nothing like a second set of eyes to give you perspective and guidance on your work! But regardless of whether you get assistance or set out on your own, keep the below rules in mind:
There are no "optional" essays! If a school offers you a prompt, always write a response.
Balance school specifics with your own narrative. Always show how what you like about the college connects back to your experiences.
Every sentence should be specific to you and/or the school: if you read a sentence and it could have been written by someone else or about some other school, you need a better sentence.
Avoid generalizations; focus on specifics.
So, now that you've read this post and gotten a better idea of what colleges want, how do you start writing?
---
Next steps
Our college essay coaches can help you through every step of the process, from that initial research to final proofreading for clarity and polish. Not only have our coaches helped students gain admission into some of the top colleges in the country, but they've successfully navigated that process themselves.
In the meantime, take a look at the examples we collected from 30 students admitted to Princeton so you can get a sense of what's been successful in the past.
---
Related articles
11 College Essays That Worked
7 Qualities of a Successful College Essay
5 Ways to Structure Your College Essay
The 6 Princeton Supplemental Essays: How to Respond
How to Answer the Harvard Supplemental Essay Prompts
How Colleges Read Your Application: A 4 Step Process
What College Admissions Officers Look For: Your Data-Backed Guide
14 Best College Essay Services for 2022 (40 Services Reviewed)
Emily
Emily graduated summa cum laude from Princeton University and holds an MA from the University of Notre Dame. She was a National Merit Scholar and has won numerous academic prizes and fellowships. A veteran of the publishing industry, she has helped professors at Harvard, Yale, and Princeton revise their books and articles. Over the last decade, Emily has successfully mentored hundreds of students in all aspects of the college admissions process, including the SAT, ACT, and college application essay. 
---
CHECK OUT THESE RELATED POSTS