20 Online Summer Options for High School Students
Bonus Material: PrepMaven's Summer 2020 Calendar
Summertime is an ideal time for high school students to participate in meaningful activities.
These include:
Exciting internships

Pre-college programs

Academic programs

Research

Volunteering

Employment

Writing college application essays

And

much more

.
But in 2020 and 2021, many summer camps and pre-college programs have been canceled or postponed. 
This doesn't mean the summer has to be devoid of academic or personal enrichment! 
In this post, we've rounded up 20 online options for how high school students can spend their summers. This is hardly a comprehensive list but can be used as a good starting point.
Plus, you can use our free Summer 2020 Calendar below to choose programs of interest and organize your summertime effectively.
Here's what we cover:
---
Online Summer Programs
We reference many of these programs in our Princeton Summer Programs for High School Students post.
The good news? Most are offering some sort of virtual learning experience in lieu of on-campus activities.
1. Summer Institute for the Gifted
SIG offers unique programming for gifted and talented students ages 5-17 during the summer and school year. The SIG STEAM+ curriculum focuses on applying creative thinking across multiple disciplines to solve real-world problems. Through an innovative curriculum that spans all facets of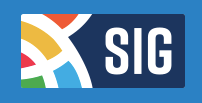 STEAM, plus humanities and fitness, SIG challenges students to utilize knowledge of different disciplines to discover creative solutions.
While it remains unclear whether their three-week sessions on college campuses, including that of Princeton University, will be held, SIG also runs online programming, including: 
SIG Online Learning:

Six-week virtual learning experience for ages 5-17 focusing on SIG's renowned STEAM+ curriculum. Courses are led online by professional teachers.

SIG Summer Online Intensive:


Three-week virtual learning intensive, which offers an accelerated version of SIG's signature STEAM+ courses coupled with virtual social-emotional development and engagement experiences. Courses are led online by professional teachers.
The first application deadline for these online programs is June 12; several other deadlines follow in July.
2. John Hopkins Center for Talented Youth (CTY) 
CTY has long been lauded for its rigorous summer programs, hosted at a variety of college campuses in the U.S. and overseas. High-achieving students experience intensive academics, team-building activities, and much more at CTY.
CTY, in coordination with Johns Hopkins University leadership, has decided to cancel Session 1 of their 2020 Summer Programs, along with all courses at their Hong Kong sites. Session 2 programs are still cautiously being planned for, but could also be canceled.
Either way, however, CTY's course catalog of Online Programs are worth checking out. 
The website also notes that they're exploring new, virtual ways to support families coping with this unprecedented situation. Check back in at their website for more information as those offerings are developed.
3. Program in Algorithmic and Combinational Thinking (PACT)
Aspiring computer scientists and mathematicians won't want to overlook PACT, a unique five-week summer program that gives students a chance to dive deep into the world of theoretical computer science. It's funded in part by Rutgers University and the National Science Foundation.
The only requirements for this program? "High school algebra, the willingness to work hard and be challenged, and, above all, the desire to learn."
PACT'20 will run virtually during Summer 2020. They're still hammering out the fee, times and logistics so as to accommodate students from different parts of the US, as well as across the world.
If interested, however, you should apply soon. The deadline to guarantee full consideration (March 20) has already passed. However, the website says that "We will continue to accept applications until all seats are taken."
4. Berklee Summer Programs
Berklee has a variety of summer programs in music, dance, and theater that will be held online this summer.
Their Aspire: Five-Week Music Performance Intensive is just one of their offerings, which is a comprehensive summer music performance program that "will enhance your instrumental or vocal performance mastery" and counts Meghan Trainor, Charlie Puth, and Betty Who as notable program alumni.
5. Pre-College Programs
Pre-college summer programs are designed to give high school students a taste of what it's like to live on a college campus while also learning something. Many of these programs are selective and expensive.
Some schools, like Duke, have fully canceled their programs. Others, like Harvard, are offering online synchronous versions of their courses and programs.
Without the on-campus experience and camaraderie, it's hard to justify the costs of some of these programs. If your student is self-motivated, you might want to consider one of the free online summer course alternatives below.
---
Online Summer Courses
Students can always incorporate some independent learning in their summertime schedules with some online coursework. There are many platforms out there that offer virtual courses, many free and some in conjunction with colleges (Berklee School of Music, Carnegie Mellon, MIT) and businesses (IBM, Disney, Goldman Sachs).
Here are some options for online learning opportunities.
6. Outlier.org
This platform enables students to take Calculus 1 or Intro to Psychology from the University of Pittsburgh, for transferable credit! Both of the classes are common general education requirements at colleges, so this is a great way to fulfill those requirements early.
7. Coursera
Coursera partners with leading companies like Google, and leading universities like Yale, to offer free skills-based or college classes. It also offers degree or certificate programs for a fee. Sample courses include Dynamic Public Speaking and Control of Mobile Robots.
8. edX
edX offers anyone an opportunity to dive into all kinds of subjects in partnership with leading universities like UC Berkeley and NYU. Most courses are free, with the option to purchase Verified Certificates and pursue fee-based degrees. Try the Science of Happiness (a positive psychology program in partnership with UC Berkeley) or the Basics of Computing and Programming (in partnership with NYU).
9. MIT OpenCourseWare
MIT's OpenCourseWare is a treasure trove of online learning opportunities, especially for students wanting to acquire skills in math, computing, programming, and technology.
Courses are taught at the undergraduate level and come with required readings, video lectures, and more.
10. Course Credit
Many colleges allow high school students to take courses for credit. Check out your local university of community college for options. Or research schools that have transitioned online.
Many of the more "prestigious" programs will require applications. For example, Stanford's High School Summer College has a rolling admission deadline of 6/20/2020.
---
Virtual Summer Volunteering
Volunteering is a great way to give back to one's community and, potentially, find something worthwhile to write about in college application essays. Here are a few online volunteering options available to high school students.
11. UN Online Volunteering Service
The UN Online Volunteering Service is a great option for students interested in global relations, and also a first step toward deciding whether students might like to eventually study international relations or participate in study abroad opportunities in college.
12. Smithsonian Digital Volunteers
This nationally important museum needs online volunteers to transcribe historic documents and contribute to its WikiProject. This is a great introduction to the kind of archival and academic-based work that students will be doing in college.
13. Translators Without Borders
Translators Without Borders connects bilingual or multilingual volunteers with such important projects as translating medical texts or for crisis-response situations.
Want a way to organize the list of summer programs you're researching? We've included all the summer programs mentioned here (as well as other useful info), into an easily editable and customizable document. Grab it below.
---
Online Professional/Personal Development
Summer is also a great time to develop professional skills, not just academic ones. Some students may still be able to participate virtually in summer internships, depending on the opportunity.
Otherwise, here are a few other useful options for professional development.
14. UDEMY
UDEMY offers online skills-based classes. Whether it's learning how to use Photoshop, code Linux, or do professional-level photography, there are a wealth of ways to expand one's skill set, in ways that will be helpful throughout both school and life.
15. Masterclass
Chances are, your student can take a class from a personal hero of theirs. This platform offers classes from top professionals in a wide range of fields, from fashion to photography to sports to writing.
Just a few names of these world-class instructors: Serena Williams, Anna Wintour, Annie Leibovitz, and Joyce Carol Oates.
---
Online Writing Enrichment
Writing ability can have a significant impact on your academics, standardized tests, and college essays. If you're not sure what to work on this summer, consider improving your writing skills!
16. Self-Directed Writing Courses
You can find a number of online courses covering all aspects of writing. Check out Coursera, Udemy, and edX to see if anything is interesting.
17. PrepMaven Live Writing Workshops
PrepMaven's writing workshops are led by Princeton and Harvard graduates who are professional screenwriters, journalists, MFA graduates, and former teachers.
Their curriculum is informed by over 40,000 hours of experience working with students in academic subjects, standardized tests like the SAT & ACT, and college essays.
Each workshop is specifically designed to be 100% practical and immediately applicable.
---
Online Private Tutoring
18. Academic Tutoring
You might want to consider supplementing summer programming with academic tutoring if your student:
has fallen behind during the academic year
is transitioning to 9th grade and wants to get ready for the rigors of high school
plans on taking a difficult class (e.g. Advanced Placement) next school year and wants to get a head start
If you don't already have a preferred tutor/organization, please feel free to reach out to Princeton Tutoring for additional information.
19. Test Prep
Students planning on taking the SSAT, PSAT/SAT, or ACT any time in the upcoming academic year are encouraged to take advantage of the summer for more intensive test prep.
Students generally have 3 options (or a combination of these three):
Self-Study – This is a good option for those who are adept at learning on their own or those on a budget. Check out this resource on how to self study for the SAT.
Classes – There are a lot of options out there for you to consider. PrepMaven's SAT MasterClass is personally taught by a co-founder.
Private Tutoring – Private 1-1 tutoring is generally the most effective and efficient option but is also more expensive.
20. College Essays
If possible, rising seniors should complete their personal statements and supplemental essays during the summer. When looking for support, students can turn to their teachers, friends, or parents.
Not sure where to start? Sign up for a class or work 1:1 with a professional.
---
Download Our Free Plan-Your-Online-Summer Calendar 
Many students will likely choose to participate in several of these online experiences this summer. 
But how do you choose between these programs, workshops, and courses? And what can you do to plan out your summer in an organized and enriching fashion?
You can use our free Summer Calendar to:
Identify your experiences of interest and start / end dates (if applicable)

Narrow down this list of experiences to your top 3-5

Block out these experiences on a digital calendar for an easy birds-eye view of your summer

Find extra details and links to all of the summer programs mentioned in this list (we've done the work for you!)
Document your time so you can feel confident filling out your college application resume down the road
---
Greg & Kevin
Greg and Kevin are brothers and the co-founders of PrepMaven and Princeton Tutoring. They are Princeton engineering graduates with over 20 years of education experience. They apply their data and research-backed problem-solving skills to the test prep and college preparation process. Their unique approach places a heavy emphasis on personal development, character, and service as key components of college admissions success.
---
CHECK OUT THESE RELATED POSTS