Princeton Summer Programs for High School Students
Bonus Material: PrepMaven's Summer 2023 Calendar
Many colleges–including Princeton University–ask their applicants to answer the following question:
How did you spend your last two summers?
For most high school students, especially upperclassmen, summertime is a chance to unwind, catch up on sleep, and spend time with friends.
Relaxation is vital and frequently well-earned! 
Yet filling your summers with other meaningful activities, including volunteering, research opportunities, and college programs, can be doubly vital. Rich summer experiences can help you solidify and jumpstart your classroom learning while connecting you with like-minded peers.
Plus, they can make it easier to answer that college application question–when that time comes!
Whether you're a Princeton local or a student keen to spend time in proximity to Princeton University, this post is for you. Keep reading for insight into the best Princeton summer programs for high school students.
You'll also get access to our Summer Calendar, which can help students organize the programs and activities they'll be pursuing this summer. This calendar also includes information about virtual activities and online programs.
Grab this below.
Here's what we'll cover:
---
Princeton Summer Programs for High School Students
There are currently three Princeton summer programs for high school students directly affiliated with Princeton University. These include the Laboratory Learning Program, the Summer Journalism Program, and Princeton Sports Camps.
If you're eager to learn more about academic year opportunities at Princeton University, check out our post on Princeton courses for high school students. 

Princeton University's Laboratory Learning Program
This "full-time, free research experience in the sciences or engineering" is available to students 16 and older at the time of applying. 
If accepted to this program, high school students participate in a research project with faculty members and fellow researchers for 7-10 weeks in the summer. Research opportunities vary every year.
Here's a glimpse of summer 2023's research projects, available in natural sciences and engineering:
Students can specify up to two projects they're interested in when applying in the spring prior to the Laboratory Learning program's start. The application period runs from February 15 to April 15, 2023. 
**Note: High school students do not receive any kind of academic credit for participating in this program. Nor does the Laboratory Learning program give Princeton University applicants a greater advantage in admissions.
Princeton Summer Journalism Program
Princeton's Summer Journalism Program is a free residential summer opportunity for eligible high school juniors. 
Every summer, forty participants spend ten days on Princeton's campus, learning from professors, journalists, and alumni and collaborating together to produce the Princeton Summer Journal (published at program culmination).
The best part about this program? Its impact extends beyond the summer intensive. Following the program, each student is matched with a college advisor, who helps them navigate the college admissions process their senior fall. 
This program is highly competitive—only 40 participants are chosen from a pool of hundreds.
Applications open each year in November and close in February; the application deadline in 2023 is February 28.
**Note: Preference in participant selection is given to high-achieving students from low-income backgrounds.

Princeton Sports Camps
Princeton University has been offering summer sports camps and clinics to young athletes since the 1990s. These camps are directed by Princeton University varsity coaches and held on-campus.
Overnight attendants stay in campus dorms and eat their meals at campus dining halls.
Camps are available for the following sports:
Baseball
Basketball
Cross Country
Fencing
Field Hockey
Football
Ice Hockey
Lacrosse
Rowing
Soccer
Squash
Softball
Strength & Conditioning
Swimming & Diving
Tennis
Track & Field
Volleyball
Water Polo
Wrestling
---
Princeton-Based Summer Programs
There are numerous Princeton summer programs for high school students hosted on Princeton University's campus. 
While these are not directly organized by the university, they offer high school students a chance to experience the campus and various facilities firsthand.
Many of these programs are geared towards gifted learning, making them ideal for precocious learners eager to dive deep into subjects like coding, debate, journalism, and more. 

W.E.B. DuBois Scholars Summer Institute
At the W.E.B. DuBois Scholars Summer Institute, aspiring young scholars gather on Princeton University's campus to deepen their time management, critical thinking, collaborative learning, and problem-solving skills. The Institute offers Pre-Scholar and Scholar Academies, for rising 8th and 9th graders and rising 10th-12th graders, respectively.
Pre-Scholar Academies are 4-week summer intensives. Participants participate in either the Junior Achievers Academy (for rising 8th graders) or the Fellows Mentoring Academy (for rising 9th graders). Scholar Academies are 5-week summer intensives and include engineering, leadership, business/finance, and pre-med/neuroscience honors programs.
Summer Institute for the Gifted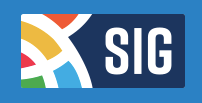 SIG participants have the chance to live on campus and utilize Princeton's amazing facilities during this summertime intensive.
The Summer Institute for the Gifted at Princeton brings together talented students from all over the world for three weeks. As an SIG camper, you'll have a chance to explore multidisciplinary curriculum spanning Science, Technology, Engineering, Arts, Math, Humanities, and Fitness and Recreation on Princeton's campus. 
When not taking such courses, students can explore the Princeton Art Museum, Frist Campus Center, Prospect Garden, and more. Students age 13-17 are welcome to apply to this program.
Admission to the Summer Institute for the Gifted program is on a rolling, first-come, first-served basis for qualified students. The priority enrollment deadline for 2023 is May 20.
Note: Princeton University is not a listed location for SIG Innovators Programs in 2023 , but students can participate in SIG programs on-campus at Yale, UCLA, Emory, Bryn Mawr, Berkeley, and University of Michigan, or online.

JSA Summer School at Princeton University
Note: JSA is not offering a program on-campus at Princeton in 2023. This summer, programs are offered in California, Minnesota, and even Micronesia There is also an option to participate in some of the programs online.
This "pre-college academic experience" with the Junior State of America (JSA) gives students a chance to build leadership skills, debate with their peers, and participate in civic engagement activities.
JSA offers three-week programs at a variety of college campuses each summer, including Princeton. Princeton participants engage in weekly debate workshops and JSA's speaker program, which brings students in close proximity to the nation's best thinkers, lobbyists, analysts, and political leaders.
JSA also has a Freshman Scholars Program at Princeton, designed for rising 9th graders.
If JSA program cost is prohibitive, don't worry! JSA does offer scholarships to eligible participants.
iDTech

For over ten years, iDTech has been giving students a chance to explore tech in its many forms through a summer intensive at Princeton. At this STEM summer camp, students explore machine learning, coding, artificial intelligence, robotics, and beyond.
iDTech prides itself on its stellar instructors (often industry experts), intimate class sizes, and accelerated, fun style of learning.
Classes are held at the Princeton Theological Seminary, Quadrangle Club, and Cloister Inn. iD tech camps, for students ages 7-17, are each one week long; iD coding and AI academy camps, for students ages 13-18, are two weeks.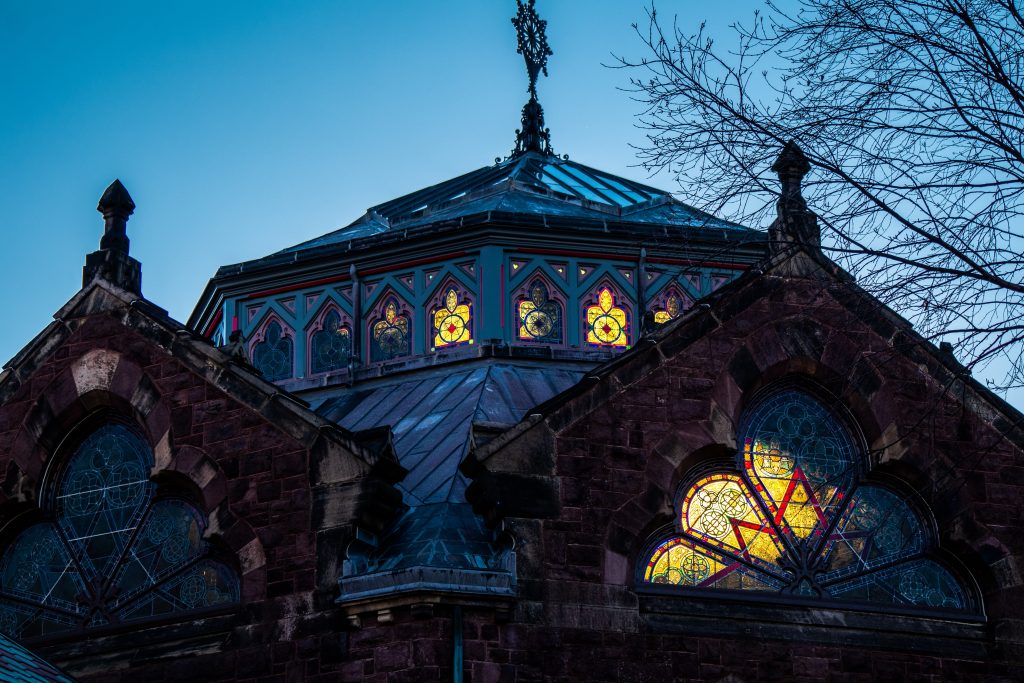 Program in Algorithmic and Combinational Thinking (PACT)
Aspiring computer scientists and mathematicians won't want to overlook PACT, a unique summer program that gives students a chance to dive deep into the world of theoretical computer science.
This five-week educational program emphasizes the math and algorithms students need to know to succeed in the computer science field. It's funded in part by Rutgers University and the National Science Foundation. 
The only requirements for this program? "High school algebra, the willingness to work hard and be challenged, and, above all, the desire to learn."
Some summer program students may be eligible to continue studying on Saturdays throughout the academic year.
Note: For 2023, PACT will have an option to participate virtually as well as in-person on Princeton's campus. 

Princeton Tutoring/PrepMaven Courses
PrepMaven and its sister site, Princeton Tutoring, have been providing academic tutoring, test, prep, and college counseling services since 2005.
The co-founders of the company are Princeton University graduates, and their team of 150+ tutors/instructors are comprised mostly of Princeton University undergraduates and graduates.
While their office is located within the Princeton Entrepreneurial Hub, they work with students across the country through live & online courses:
Private tutoring is also available if preferred or if students can't make the courses.
We want to reiterate that attendance of any of these programs does not advantage Princeton University applicants in
any
way. It's important to apply to these programs for the experiences they offer, first and foremost.
---
Download PrepMaven's 2023 Summer Calendar
Eligible students have a lot to choose from when it comes to competitive Princeton summer programs for high schoolers. That's why we've created PrepMaven's 2023 Summer Calendar, a helpful tool for organizing this summer's activities, particularly those that are now virtual / online.
With this calendar, you'll be able to:
Identify your experiences of interest and start / end dates (if applicable)
Narrow down this list of experiences to your top 3-5
Block out these experiences on a digital calendar for an easy birds-eye view of your summer
Find extra details and links to all of the summer programs mentioned in this list (we've done the work for you!)
Document your time so you can feel confident filling out your college application resume down the road
---
Kate
Kate is a graduate of Princeton University. Over the last decade, Kate has successfully mentored hundreds of students in all aspects of the college admissions process, including the SAT, ACT, and college application essay.
---
CHECK OUT THESE RELATED POSTS