What College Admissions Officers Look For: A Must-Read Guide
In a nutshell: Want to truly understand what admissions officers at top colleges are looking for? Through original, data-backed research, we've identified the Golden Rule of Admissions, 3 Pillars of the Most Successful Applicants, and many other findings. Understand the bigger picture, gain the ability to critically evaluate information about college admissions, and save hours of time and headache in the process.
Trying to understand the college application process of selective schools can feel like driving without GPS and relying on a two-year-old to navigate you with an outdated map.
But you persevere because you're a good parent. And because you need your beloved child to move out so you can convert their room into that home yoga studio you've always dreamed of.
Like many people, you've probably turned to your most trusted adviser, Google, and asked it: "What are admissions officers looking for?"
You find quotes from admissions officers, discover the components of the application, watch some videos, read top 10 lists, watch more videos, find more quotes, and get lost down the rabbit hole of College Confidential's forums (don't do it!).
The information keeps piling on, and at the end, you're more confused than ever. How do you differentiate the good info from the bad info?
My brother Kevin and I created this in-depth guide to navigate you through this ocean of information so you can confidently understand what colleges are really looking for.
The advice in this guide is based off:
20+ years of experience in college admissions helping 1,000+ students
50+ hours of analysis of primary sources (mission statements, financial statements, university websites, and government data) and
Lots of research and quotes from experts and other super smart people
What You'll Get Out of Reading This
You will gain a research and data-backed understanding of the bigger picture of college admissions.
Specifically, you will learn about:
8 important themes revealed by school mission statements
The main purpose of a university and how this impacts admissions
The Golden Rule of Admissions
3 Pillars of the most successful applicants
"Institutional priorities," the mysterious X-factor of admissions
You will gain the ability to critically evaluate all future college admissions advice. You will understand what to focus on, save hours of time, and make better decisions.
Too busy to read all of this now? Skip around using the table of contents below – or go straight to our summary and key takeaways.
Here's what we cover:
---
What Are A College's Priorities?

Our students and families often ask us: "What are college admissions officers looking for?"
However, diving right into this question is like trying to put together a 10,000-piece jigsaw puzzle without first looking at the picture on the box.
It's important to step back and understand the bigger picture. We can do this by asking this question first: "What are a top college's strategic priorities?"
Why? The strategic priorities of a university directly impact and influence admissions policies.
To understand the strategic priorities of colleges, we will deep dive into three main areas:
Mission Statements – What schools say they do
Financial Statements – What schools actually do
"Institutional Priorities" – What schools discuss behind closed doors
---
2) WHAT COLLEGES SAY THEY DO – MISSION STATEMENTS
How Can Mission Statements Help Us?
University leaders are literally telling you what is most important to them through their mission statements. You just have to know how to interpret them.
We combed through dozens of these statements and synthesized the data to cut through university-speak and tease out practical takeaways.
What Is a Mission Statement?
A mission statement is a public declaration that answers "an organization's most fundamental question, which is 'Why do we exist?'" according to Christopher Bart, business professor at McMaster University and authority on mission statements, in an interview with Inside Higher Ed.
University presidents and the board of trustees use mission statements to formalize their priorities.
For example, in a survey conducted by the American Association of State Colleges and Universities, 290 institutions were asked, "What steps has your institution taken to make its involvement in community service activity more effective?" The top response was to place greater emphasis on community service in their missions.
Mission statements provide the foundation for strategic plans and steer various components of school operations towards the same goals.
What Does a Mission Statement Look Like?
They come in all shapes and sizes. Below is a fairly short mission statement from Brown University:
"The mission of Brown University is to serve the community, the nation, and the world by discovering, communicating, and preserving knowledge and understanding in a spirit of free inquiry, and by educating and preparing students to discharge the offices of life with usefulness and reputation. We do this through a partnership of students and teachers in a unified community known as a university-college."
What Data Did We Use?
We analyzed 32 mission statements from the top 20 ranked national universities and the top 10 ranked liberal arts colleges, as determined by US News and World report (Yes, we know that rankings can be problematic, but we chose US News because they're well-known, and as you'll soon find out, most any list we use would still yield similar conclusions):
Top 20 Ranked National Universities (2016)
Ranking

National University

Admissions Rate

1
Princeton University
6.5%
2
Harvard University
5.4%
3
University of Chicago
8.0%
3
Yale University
6.3%
5
Columbia University
6.0%
5
Stanford University
4.8%
7
Massachusetts Institute of Technology
7.9%
8
Duke University
10.7%
8
University of Pennsylvania
9.4%
10
Johns Hopkins University
11.9%
11
Dartmouth University
10.6%
12
California Institute of Technology
8%
12
Northwestern University
10.7%
14
Brown University
9.3%
15
Cornell University
14.1%
15
Rice University
15.3%
15
University of Notre Dame
18.7%
15
Vanderbilt University
10.7%
19
Washington University in St. Louis
17%
20
Emory University
25.2%
20
Georgetown University
16.4%
20
UC Berkeley
17.5%
Top 10 Ranked Liberal Arts Colleges (2016)
Ranking

Liberal Arts College

Admissions Rate

1
Williams College
16.9%
2
Amherst College
14%
3
Wellesley College
28%
4
Middlebury College
18.9%
4
Swarthmore College
12.5%
6
Bowdoin College
14.8%
7
Carleton College
22%
7
Pomona College
9.2%
9
Claremont McKenna College
9.4%
9
Davidson College
20.1%
(What's the difference between a national university and liberal arts college? National universities are usually larger and have both undergraduate and graduate programs. Liberal arts colleges are usually smaller and focus on the undergraduate experience.)
There are about 3,000 four-year colleges in the US, so our list of 32 schools reflect the top 1% of colleges and universities.
We focus on the nation's highest ranked colleges and universities, not because we're elitist snobs, but because these top schools typically set the standards for other schools.
If we can figure out what it takes to get into the nation's most elite schools, then we'll be setting ourselves up for admissions success to ALL schools.
On to our findings…
Finding #1 – Mission Statements Are Pretty Similar
We broke down each mission statement and looked for recurring themes and ideas. We found that mission statements were surprisingly similar. It was like the smart kid in class wrote a mission statement, and every other kid copied it.
A recent study by Gallup corroborates our observation and found that "the mission, purpose or vision statements of more than 50 higher education institutions share striking similarities, regardless of institution size, public or private status, land-grant status or religious affiliation, or for-profit or not-for-profit status."
This isn't necessarily a bad thing.
What these similarities confirm is that most schools have the same goals, and that the conclusions we draw from our analysis of these 32 schools can be applied to all top schools.
Finding #2 – Mission Statements have 8 Recurring Qualities/Themes
We identified 8 important themes that were repeatedly mentioned in the mission statements:
| Theme | Frequency |
| --- | --- |
| 1. Education & World-Class Teaching | 32 of 32 statements (100%) |
| 2. Service | 29 of 32 statements (91%) |
| 3. Produce Leaders and Useful Members of Society | 28 of 32 statements (88%) |
| 4. Diversity | 27 of 32 statements (84%) |
| 5. Community / Communication / Collaboration | 26 of 32 statements (81%) |
| 6. Creative / Innovative & Critical Thinking | 25 of 32 statements (78%) |
| 7. Intellectual & Personal Growth | 23 of 32 statements (72%) |
| 8. Admission of Promising Students | 10 of 32 statements (31%) |
Theme #1 – EDUCATION & WORLD-CLASS TEACHING
"Beginning in the classroom with exposure to new ideas, new ways of understanding, and new ways of knowing, students embark on a journey of intellectual transformation."
(Harvard University, excerpt from mission statement)
It should be no surprise that the theme of education and teaching was found in 100% of mission statements analyzed.
Schools tout their "distinguished" and "dedicated" faculties, "excellence in teaching," and "unparalleled educational journey."
In reality, most top schools these days have great teachers, and the strength of the academic programs will be similar across many schools.
Theme #2 – SERVICE
"Dartmouth fosters lasting bonds…which…instill a sense of responsibility for each other and for the broader world." (Dartmouth College, excerpt from mission statement)
The concept of service is frequently used in the context of a university's commitment to serve its students, the local community, and the world/society at large.
This is done through community service, research, and instilling in students a "sense of responsibility for each other and for the broader world."
The concept of service and otherness is becoming increasingly important for universities, and therefore for applicants. We'll be revisiting this topic quite often.
Theme #3 – PRODUCE LEADERS AND USEFUL MEMBERS OF SOCIETY
"Yale educates aspiring leaders worldwide who serve all sectors of society." (Yale University, excerpt from mission statement)
Of course a university would want to produce leaders. You don't go to school with aspirations to take an entry-level job and just stay there. More importantly, a university wants students to think beyond themselves and lead others towards a better society.
Colleges look for the desire and motivation to become leaders when evaluating applicants.
Theme #4 – DIVERSITY
"[Columbia] seeks to attract a diverse and international faculty and student body." (Columbia University, excerpt from mission statement)
Diversity has been a hot topic and will be for a while.
The concept of diversity has evolved from affirmative action. Diversity of all kinds (e.g. ethnic, international, geographical, gender, sexual orientation, socioeconomic) significantly enhances the quality of education.
The idea of diversity even extends to knowledge, skills, interests, and preferences. Colleges want intelligent students of all backgrounds to come together to create a rich campus environment.
Universities recognize that "diversity and excellence are interrelated," include it specifically in their mission statements, and apply these ideals not just to student body recruitment but also to the faculty and support staff as well.
Theme #5 – COMMUNITY / COMMUNICATION / COLLABORATION
"The University's defining characteristics and aspirations include…a human scale that nurtures a strong sense of community, invites high levels of engagement, and fosters personal communication." (Princeton University, excerpt from mission statement)
Do not underestimate the importance of the community to a college.
Mission statements frequently mention the benefits of their "residential," "campus," and "academic" communities.
Bringing together a diverse community into a single campus promotes positive engagement, tolerance, collaboration, and communication. These skills are as important to long-term success as any skills learned from books or in the classroom.
Theme #6 – CREATIVE, INNOVATIVE, AND CRITICAL THINKING
"In the tradition of its eighteenth-century founders, the College of Arts and Sciences regards the enduring purpose of education as the liberation of the mind from ignorance, superstition, and prejudice." (University of Pennsylvania, excerpt from mission statement)
Mission statements emphasize an environment with a "free exchange of ideas" to "challenge conventional thinking" in pursuit of "intellectual transformation."
The goal of college is to learn, but more importantly the goal is to also expand minds, challenge assumptions, and learn how to critically evaluate information. These will be the most important skills students take away from the college experience.
Theme #7 – INTELLECTUAL AND PERSONAL GROWTH

"Williams seeks to provide the finest possible liberal arts education by nurturing in students the academic and civic virtues, and their related traits of character." (Williams College, excerpt from mission statement)
Colleges understand the important role they play in young students' lives and aim to foster not only intellectual, but also personal growth, thus setting a foundation for future success.
Colleges value character and specifically mention "high ethical standards," "integrity," "self-reliance," and "humane instincts."
The development and testing of character and values occurs throughout our lifetimes. These traits play a large role in our successes (and failures).
Theme #8 – ADMISSION OF PROMISING STUDENTS
"Amherst brings together the most promising students, whatever their financial need, in order to promote diversity of experience and ideas within a purposefully small residential community." (Amherst, excerpt from mission statement)
The practice of admitting only the most exceptional students is, of course, fairly obvious. What is less obvious is that this pipeline of promising students is the lifeblood of the university.
By attracting and admitting the most able students, schools build an amazing community. Great students become successful graduates, thereby maintaining/increasing school prestige and ensuring the school's future.
Schools need you as much as you want them. Without great students, a school cannot be a great school.
Finding #3 – The Purpose of Universities & Colleges
The 8 themes identified above are nice on their own, but sometimes (actually, all the time), it helps to organize ideas into a framework: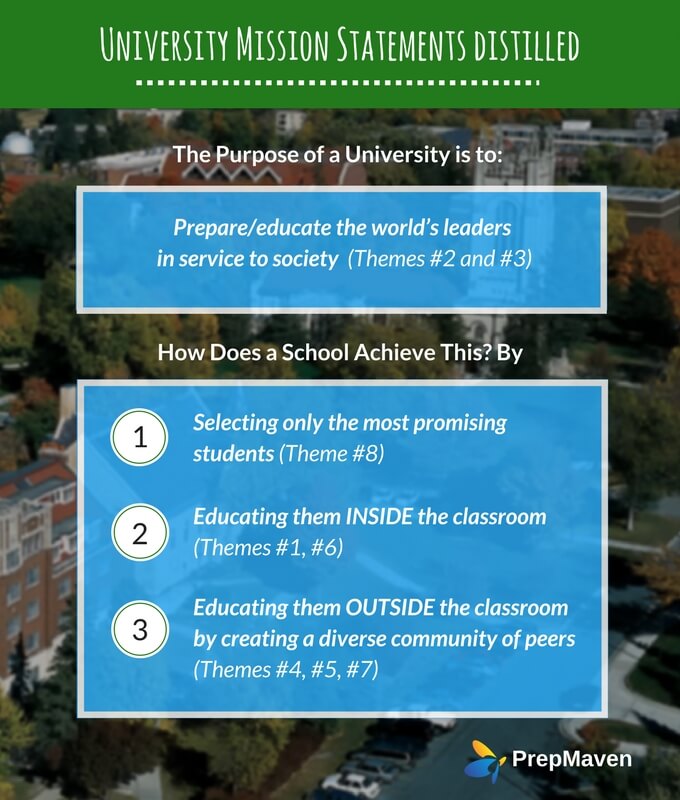 Note: Our discussion is hyper-focused on the undergraduate missions of top schools. We purposely excluded research, which is a large part of a university's mission. Research tends to be a component of graduate school programs, which have different standards and expectations than undergraduate programs.
Finding #4 – Education by Peers is the Secret Sauce
In the framework above, we highlight the important distinction between education INSIDE the classroom and education OUTSIDE the classroom.
Education inside the classroom is what we typically think about when we think of the classic definition of "education."
Howard Gardner, a developmental psychologist and professor at Harvard's Graduate School of Education, argues that each person possesses a unique configuration of multiple types of intelligence:
Linguistic
Logical-Mathematical
Spatial
Bodily-Kinesthetic
Musical
Naturalist
Intrapersonal
Interpersonal
The classroom typically focuses on developing the logical and linguistic intelligences (although there is certainly overlap with the other types of intelligences).
However, outside of the classroom is where you typically develop the many other types of intelligences, through interaction with people and extracurricular activities.
The campus community brings together a diverse group of peers. Through interactions with peers, you will enhance your interpersonal abilities (a.k.a. social/emotional intelligence). You will also be exposed to the highest levels of other types of intelligence. You and your peers will teach, challenge, and push each other.
Colleges cannot create this community on their own. They provide the buildings and faculty, but they need great students to fill those buildings.
Finding #5 – Selective Admissions is Necessary for Top Colleges
The value of the peer community is 100% dependent on the quality of students, and this is why admissions is so important for a college.
Administrators put tremendous effort into attracting and retaining the "best and brightest."
Schools state in their mission statements that they "produce leaders" and "develop" and "transform" students. This is true, but a little misleading.
Renowned economists Alan Krueger and Stacy Dale cite a conclusion from Shane Hunt's "seminal" research: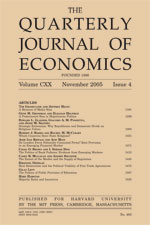 "The C student from Princeton earns more than the A student from Podunk not mainly because he has the prestige of a Princeton degree, but merely because he is abler. The golden touch is possessed not by the Ivy League College, but by its students."
In other words…
Top schools pre-select students, through highly selective admissions, who demonstrate the potential to achieve greatness. Selective schools don't find rocks and turn them into diamonds. They polish diamonds into shinier diamonds.
Finding #6 – What Mission Statements Tell Us about What Colleges Look for in Applicants
To recap so far…
We identified 8 important themes in school mission statements
We organized these themes into an easily digestible framework
And then we derived why selective admissions is so important to colleges
Now, we take these learnings and develop a "Golden Rule" to understand the most important qualities that admissions officers look for in applicants.
If there is only one thing you take away from this article, this is it:
3 Pillars of Students of Exceptional Potential:
#1 – Academic Achievement
Colleges are first and foremost academic institutions, so high school academic achievement is the number one quality that colleges seek in applicants.
This criteria may be painfully obvious, but sometimes we forget and spend a disproportionate amount of time on a fifth sport in order to beef up our extracurricular resume.
Getting a C in algebra? Hit the books, because winning the sportsmanship award in intramural bowling is not going to help you.
At large/public universities, academic achievement might be the ONLY criteria for admissions.
At top/private universities, most applicants already demonstrate high academic achievement, so schools evaluate other qualities to differentiate the applicants ("holistic" admissions).
#2 – Extracurricular Distinction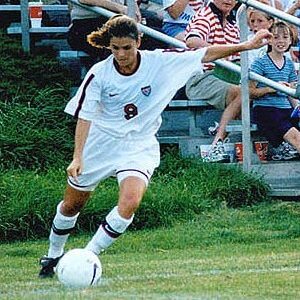 Students of exceptional potential don't just achieve inside the classroom – they distinguish themselves outside the classroom as well.
Why? Because colleges want to know that you will contribute to their community and that you will enhance the experience and education of your classmates.
They want you to inspire your classmates, influence each other, challenge each other, help and learn from each other.
Colleges want to know that you are taking advantage of the opportunities available to you. These opportunities include a broad range of activities – athletics, arts, community service, part-time jobs, family obligations, etc.
Figure out your strengths and interests and make the most out of your time OUTSIDE of the classroom.
#3 – Character & Personal Qualities
Colleges seek out students with remarkable personal qualities such as character, personality, intellectual curiosity, and creativity.
Character is foundational to success. But what exactly is character?
There is a lot of different research out there about character. We define "character" to consist of 3 major components:
Values – what is important to you
Morals – what is right and wrong
Principles – guiding beliefs
There is certainly overlap between the elements. Your principles (belief system) are composed of your values (what is important to you) and morals (what is right and wrong). All are inextricably linked.
Are you lazy or driven? What is your moral code? Do you care about helping others?
Colleges try to understand your character through your actions (your academic and extracurricular achievements), what other people say about you (recommendations), and your stories (essays).
Positive character traits can be learned and developed. The first step is understanding what they are.
Summary of Mission Statement Findings
Jeff Brenzel, former Dean of Admissions from Yale, sums up our findings pretty well in Yale Alumni Magazine:
"At the same time, we do not admit undergraduates primarily in order to create the next generation of scholars and investigators, though we know that some of our undergraduates will choose these paths and go on to great intellectual distinction…
In undergraduate admissions, however, we must also keep before us Yale's longstanding aspiration to cultivate responsible citizens and leaders, graduates who will achieve prominence in the founding or management of enterprises, in public service and public office, in the professions, or in the realms of religion, the arts, and education.
By 'leaders' I do not mean individuals who succeed merely in achieving high status or high income. To develop leaders means to nurture individuals with superb skills for collaboration, an orientation to service, high levels of creative energy, and the aspirations and character required to make substantive contributions to the common good. Our mandate is to send talented, courageous, and far-sighted people into the global endeavors, organizations, and communities that sorely need them."
---
3) WHAT COLLEGES ACTUALLY DO – FINANCIAL STATEMENTS
"Don't tell me what you value, show me your budget, and I'll tell you what you value."
― Joe Biden
Through their mission statements, universities tell us what is important to them. But do their actions back up their words?
After reviewing the 2016 financial statements of the same 32 schools in our analysis of mission statements, we can confirm that, yes, universities absolutely mean what they say in their mission statements.
Additionally, our findings corroborate the Golden Rule of Admissions that we derived in the previous section.
Below is a summary of our main financial takeaways.
Takeaway #1 – Higher education is not cheap
"Excellence cannot be bought, but it must be paid for."
– Princeton Professor and Nobel Laureate, Val Fitch
The 10 liberal arts colleges in our study averaged $175 million dollars in operating expenses in 2016. The 22 much larger national universities averaged $2.2 billion dollars of operating expenses. Stanford University topped our list at $4.9 billion dollars!
Takeaway #2 – Donations & endowment distributions fund a large percentage of school expenses
Donations (private gifts, contracts, and grants) & endowment distributions make up an average of ~30% of the operating budget for the national universities in our study, and ~50% of the operating budget for the liberal arts colleges.
11 of the 32 schools analyzed depend on donations & endowment distributions to cover more than 40% of their budget.
While we only have one public university in our study (UC Berkeley), it is important to note that public universities also rely on state and federal aid.
Takeaway #3 – Therefore, alumni giving is an important priority for schools
Bowdoin College's mission statement explicitly lays out this expectation:
"Succeeding generations of members of the College must carry the costs of their own enjoyment of its benefits; as alumni they remain a part of Bowdoin, assuming responsibility for renewing the endowments and buildings that will keep Bowdoin a vital, growing educational force for future generations of students and faculty."
Takeaway #4 – Universities must select applicants of exceptional potential (our Golden Rule of Admissions) in order to ensure financial stability
Exceptional students have a higher chance of achieving financial success. This means they have a greater ability to potentially give back to their alma mater.
Colleges look for students of exceptional potential who will become successful leaders (our Golden Rule), not only to satisfy their social mission, but also to ensure their financial stability.
---
4) WHAT COLLEGES DISCUSS BEHIND THE SCENES – INSTITUTIONAL PRIORITIES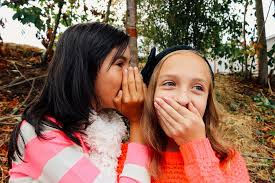 Through mission statements, schools tell us what is important to them. Financial statements confirm these public declarations by showing us what is important to them.
The third and last piece of the puzzle in this study looks at other school priorities, typically called "institutional priorities."
These are less public and you have to dig a little deeper to find them. Schools acknowledge these priorities yet rarely publicize them.
Robin Mamlet is a former dean of admission at Stanford, Swarthmore, and Sarah Lawrence. Her book, "College Admission, from Application to Acceptance, Step by Step," co-authored by journalist Christine Vandevelde, explains that:
"Institutional Priorities" are the strategic needs of a school as it considers whom to admit. For example, one year a school may seek tenors, female engineers, fullbacks, or geographic diversity. Institutional priorities can change from year to year, though some may carry over.
Institutional priorities are set by the president and board of trustees, sometimes with input from faculty and other parts of the university (e.g. athletics, arts). Some of these priorities also make it into mission statements as well (e.g. diversity).
Examples of institutional priorities:
Did you know that Natalie Portman went to Harvard?

Legacies – children of of alumni

Faculty – children of faculty members
Development – children of big-money donors
VIPs – children of famous people and well-connected/influential people
Exceptional Talent – superstar athletes, artists, musicians
Diversity – ethnic/cultural, socioeconomic (especially first-generation students), geographic (both domestically, and internationally)
Departmental/Programmatic Needs – for example, female computer scientists
Institutional priorities are sometimes also referred to as "tags" or "hooks" because they help meet institutional needs and increase your chances of admission.
What Can We Do About Institutional Priorities?
Nothing.
You can't change your ethnicity, where your parents went to school, or whether your family name is on one of the university's buildings.
Every school has different institutional priorities. This explains why you might get rejected from one school but get accepted into an equally difficult peer school.
Focus not on the specific school you wish to attend, but on the traits that will make you most successful in life, and the college stuff will fall in place.
Jeff Brenzel, former Dean of Admissions from Yale, confirms this thinking in a New York Times Q&A:
Every college aims at putting together a diverse and interesting class, and colleges differ greatly in their institutional priorities. Accomplished students with high aspirations will find a welcome at a broad range and a large number of excellent colleges. Further, it matters far less exactly which of those colleges they attend than it matters how prepared they are to engage the world of opportunities available at any strong college.
---
5) SUMMARY & KEY TAKEAWAYS
Admissions officers are tasked with recruiting and admitting students to satisfy the needs/priorities of the university.
So, to understand what admissions officers are looking for, we took a step back and learned about the priorities of a college.
To understand the priorities of a school, we analyzed:
Mission Statements – What schools say they do
Financial Statements – What schools actually do
Institutional Priorities – What schools do but try not to publicize too much
Our Major Takeaway
All of our research and analysis led us to develop The Golden Rule of Admissions and its associated characteristics.
The Golden Rule of Admissions
3 Pillars of Students of Exceptional Potential
ACADEMIC ACHIEVEMENT – number-one priority for all schools, and sometimes the only priority for large public schools
EXTRACURRICULAR DISTINCTION – success not just inside the classroom but also outside of the classroom
CHARACTER & PERSONAL QUALITIES– consists of values, morals, and principles. Character is an indication of leadership potential and is demonstrated through your academic and extracurricular activities
You should think about every activity and action you take through the lens of the above rule and pillars.
6 Additional Insights
Our original research reveal basic, fundamental truths derived from the needs and priorities of universities. These findings are applicable to all selective schools in your college search.
1.  Analysis of mission statements for 32 of the most selective schools revealed 8 recurring themes:
Education & World-Class Teaching
Service
Produce Leaders and Useful Members of Society
Diversity
Community / Communication / Collaboration
Creative, Innovative, & Critical Thinking
Intellectual & Personal Growth
Admission of Promising Students
2.  We distilled these themes into a framework to easily understand the purpose of schools (why do they exist) and how they achieve that purpose: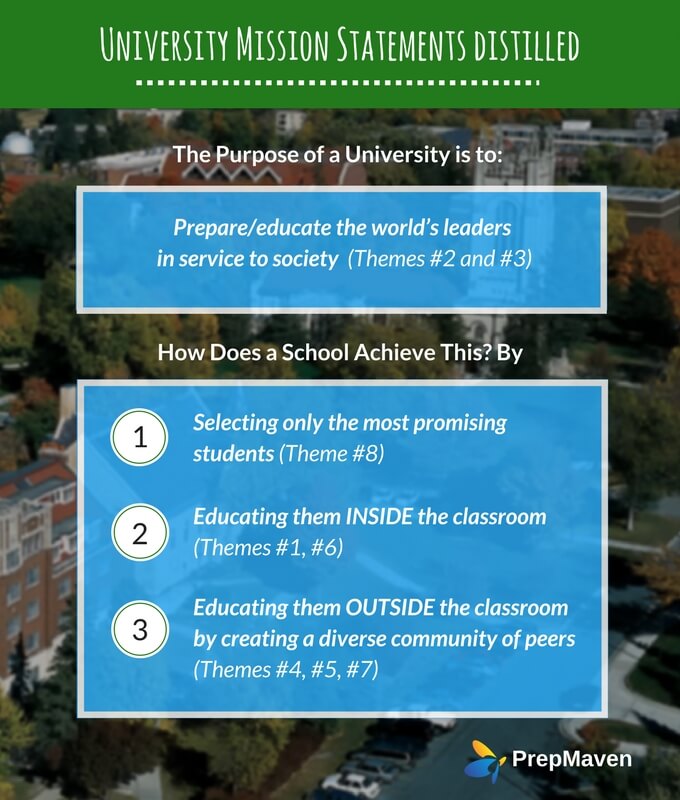 3.  This framework highlights the importance of education by your peers, which leads to insights into selective admissions:
The prestige of a university lives and dies by the student community it is able to attract. To create this community, the university is required to be as selective as possible.
Top schools

pre-select

students who demonstrate the potential to achieve greatness. Selective schools don't find rocks and turn them into diamonds. They polish diamonds into shinier diamonds
4. From the above insights, we developed our Golden Rule of Admissions and identified 3 Pillars that admissions officers look for in applicants.
5. Analysis of financial statements corroborates our findings from mission statements and uncovers the importance of donations/endowment and their impact on admissions:
Alumni giving is essential to the quality and future viability of the university (11 of the 32 schools analyzed depend on donations & endowment distributions to cover more than 40% of their budget)
The more successful their alumni, the more money they have to give
Colleges look for students of exceptional potential who will become successful leaders (our Golden Rule), not only to satisfy their social mission, but also to ensure their financial stability.
6. We also uncovered other institutional priorities of schools, which increase chances of admission, but which you have no control over:
Legacies – children of of alumni
Faculty – children of faculty members
Development – children of big money donors
VIPs – children of famous people and well-connected/influential people
Exceptional Talent – superstar athletes, artists, musicians
Diversity – ethnic/cultural, socioeconomic (especially first-generation students), geographic (both domestically and internationally)
Departmental/Programmatic Needs – for example, female computer scientists
The College Application
Colleges make predictions about your future leadership potential based on what you've done in the past.
The college application is simply a tool for admissions officers to gather information to evaluate your academic achievement, extracurricular distinction, and character.
The tools may differ (e.g. common app vs. universal college app vs. coalition app) or even change over time but the admissions criteria and guiding principles we covered earlier will not.
How Do I Use All This Information?
This is not a how-to guide. We'll cover the tactical stuff in other articles.
The purpose of this piece is to educate you on essential background information about colleges and admissions:
To help you understand what admissions officers at top schools are looking for and why
So you can critically evaluate information about the admissions process within a framework
To re-frame your perspective and help you focus on what is most important
These understandings will save you hours of time and help you make better, more informed decisions.
Conclusion
In the frenzy of college preparation admissions, we sometimes get laser-focused on the individual components of the college application – grades, test scores, activities, essays, interviews, etc.
It's important every now and then to step back, breathe, and reflect.
How do your efforts align with the qualities that are most sought after by schools – academic achievement, extracurricular engagement, and character? Remember that a large component of character involves helping others.
Fortunately, these qualities also translate into real-world success.
YOU – your skills, your talent, your character – are the main determinant of your success, not the college you attend.
Aim to be the best version of yourself while making an impact on others and you'll be setting yourself up for success in school and beyond.
---
How Colleges Read Your Application: A 4 Step Process
By now, you have a deep understanding of what admissions officers at selective colleges are looking for.
Click here to learn how these admissions officers actually read your application. (this is our most popular guide)
---
How I Got Into Princeton Series
Interested in how other successful applicants have done this? Check out Erica's story.
"People telling me that I was worthless only drove me to study more, to work harder, to prove them wrong."
You can also check out a summary of all our other stories here – How I Got Into Princeton
---
Next Steps
Like what you read? Subscribe to our mailing list, and we'll let you know when we release other in-depth guides like this.
At PrepMaven, our mission is not only to help your child get into a great college but also to put them on the right track for long-term personal and professional success.
---
Greg Wong and Kevin Wong
Greg and Kevin are brothers and the co-founders of PrepMaven and Princeton Tutoring. They were engineering majors at Princeton and had successful careers in strategy consulting and finance. They now apply their data and research-backed problem solving skills to the college preparation process. Their unique approach places a heavy emphasis on personal development, character, and service as key components of college admissions success.
---
CHECK OUT THESE RELATED POSTS