Not sure which SAT online tutoring service is the best? We conducted days of research and compared the top 75 tutoring services, created in-depth reviews for 15 of them, and narrowed them down to the 4 best that will help you increase your SAT scores.
What is the Best Online SAT Tutoring?
The best of the rest:
---
Best SAT Online Tutoring in 2022
Our Verdict — Best SAT Tutoring Overall

Price: $79–349/hour

It's hard to beat PrepMaven for SAT tutoring!

PrepMaven has assembled an impressive team of Ivy-League tutors to provide one-on-one SAT tutoring. Most tutors are Princeton graduates with extensive teaching experience.

Founded by two brothers, both Princeton graduates passionate about education, PrepMaven offers more individualized learning experiences than bigger test prep companies. Tutors undergo a thorough training process that allows them to effectively teach students how to take advantage of the standardized nature of the test.

With a range of price points depending on tutor qualifications, families are able to find the right fit for their budget. Starting at $79/hour, families can work with current students at the most elite universities in the country. PrepMaven's Master level provides one-on-one tutoring with Ivy-League graduates who have extensive teaching and test prep experience at just $149/hour — a lower price than other tutoring services, for more elite instructors. It's also possible to work one-on-one with the very best tutors at $349/hr, and there is the opportunity to work directly with the founders of the company.

Recommended by US News, PrepMaven also provides free resources for the SAT and regularly shares insights garnered from connections with former admissions officers.
Best for:
PrepMaven's one-on-one SAT tutoring is the best option for anyone looking for high-quality SAT prep.
At a glance:
Cost: $79–349/hour, depending on tutor qualifications
Tutor qualifications: Ivy-League students and graduates (mostly from Princeton) with extensive teaching experience
What we like:
Experienced Ivy-League tutors, selected for their passion for education and working with students
Competitive pricing — rates are lower than other options for highly qualified tutors
Impressive client reviews — hundreds of 5-star reviews on Google and other independent review platforms
More individualized learning experience compared to large companies
---
#2 – Princeton Review
Our Verdict — Best of the Big Test Prep Companies

Price: $167–190/hour

The Princeton Review actually has no connection to Princeton University.

However, they're still well-known in their own right as a large educational company, as well as the publishers of many test prep and college admissions guides.

Tutors with the Princeton Review receive extensive training. They are not required to be Ivy-League graduates or have scored highly themselves on standardized tests like the SAT, ACT, or GRE.
Best for:
Princeton Review is a good option for families who want to work with one of the largest test prep companies.
At a glance:
Cost: $167–190/hour
Tutor qualifications: trained instructors; no specific requirements for high SAT scores or top school
What we like:
Large, established test prep company
What we don't like:
No specific qualification requirements for tutors—although tutors have more extensive training than some other companies
---
#3 – Wyzant
Our Verdict — Alternative for Families on a Budget

Price: $20–600/hour

There are plenty of large platforms with large stables of part-time tutors and coaches available to work with students. Wyzant is one of the largest such platforms, with more than 65,000 tutors providing services through their website. Students and families can pick individual tutors to work with from their roster and arrange tutoring services directly.

One benefit of this model is that tutors can set their own rates, which vary hugely. Families on a budget can find online SAT tutors as low as $20 per hour. However, these tutors might not have any experience or training, and they may not have scored highly on the SAT themselves or graduated from a top school. Tutors with more qualifications may have much higher rates, as high as $600 per hour!
Best for:
Wyzant is a good option for families on a budget who are willing to find their own tutor and take a gamble on quality
At a glance:
Cost: $20–600/hour
Tutor qualifications: varies
What we like:
Marketplace platform means that some tutors list low rates for tutoring, which can make tutoring more affordable
Families can choose their own tutor directly
What we don't like:
No training for tutors—which leads to uneven quality of instruction
Families are hiring individual tutors, which means tutor qualifications vary enormously, and there are no guarantees
---
#4 – Khan Academy
Our Verdict — Honorable Mention for Free Self-Guided SAT Prep

Price: $0

Khan Academy technically doesn't belong on this list, since they don't offer any live SAT tutoring. However, it's such a fantastic resource that we'd be remiss not to mention it.

It's hard to beat completely free, officially-approved SAT prep!

For motivated and organized students ready to work independently, Khan Academy has amazing content. A non-profit educational organization, Khan Academy has partnered with the College Board (the makers of the SAT) to provide free test prep that's accessible to everyone. That means that apart from the official practice tests, Khan Academy's materials are the only other materials officially approved by the College Board.

(Many companies will produce their own "practice tests" that mimic the test but are not official tests. All of the official tests are available for free online from the College Board or in the College Board SAT book.)

Students create a profile with a SAT Dashboard that guides them through video lessons, quizzes, practice questions with detailed explanations, and full-length practice tests.

Of course, this resource is quite limited as there's no tutor or instructor to guide students, craft learning plans, and answer questions.
Best for:
Khan Academy's SAT prep platform is the best option for anyone who wants to prep independently with just the test content, no strategy tips.
At a glance:
Cost: $0
Tutor qualifications: no instructor, but the materials are approved by the College Board
What we like:
Partnership with the College Board (makers of the SAT) means that materials are officially approved
Individual math concepts have particularly strong content, great for reviewing with short videos and then doing practice with instant feedback
It's free!
What we don't like:
Covers only test content, no strategy—and learning the test format and key strategies is an important component of test prep
Content is weaker for Reading and Writing sections, especially compared to their content for the Math sections
Self-guided platform means that students have to craft their own study plan and decide which areas to practice—and there's no one to hold them accountable
---
SAT Tutoring Alternatives (that Didn't Make the Cut)
#5 – Kaplan
Our Verdict — Big Test Prep with High Minimum Prices

Price: $115–200/hour, $1999 minimum package

Along with Princeton Review, Kaplan is one of the other large companies in the test prep space. Because of their size, their tutoring sessions have more of a corporate vibe.

They offer four tutoring packages of different sizes. Their minimum purchase is a package of 10 tutoring hours at $1999. This comes out to $200/hour for tutoring, which is a very steep price—especially considering that their tutors have no required qualifications like high scores themselves or degrees from top schools!

Their hourly rate does decrease if one purchases a large tutoring package, but their tutor qualifications remain less rigorous than other options.
At a glance:
Cost: $1999 for 10 tutoring hours, $2899 for 20 tutoring hours, $3799 for 30 tutoring hours, or $4599 for 40 tutoring hours
Tutor qualifications: no specific qualifications
What we like:
Large, established test prep company
What we don't like:
Tutors have no required qualifications
You don't know who the tutor will be
High minimum purchase of $1999 for 10 hours of tutoring
---
#6 – Prep Expert
Our Verdict — Budget Rates with Inexperienced Tutors

Price: $69–89/hour

Better known for their SAT prep group courses, Prep Expert also offers individual tutoring.

Their tutors are all top 1% scorers on the SAT themselves, which is a good background. However, the tutors may be inexperienced at tutoring and don't benefit from training, so the quality of teaching may be uneven.
At a glance:
Cost: $69–89/hour; $356 for 4 hours ($89/hour), $632 for 8 hours ($79/hour), or $1104for 16 hours ($69/hour)
Tutor qualifications: top 1% scorers
What we like:
SAT tutors are top 1% scorers
What we don't like:
Refund process is difficult and families have reported that the score increase guarantee may not be honored
Tutors don't have training
---
#7 – PrepScholar
Our Verdict: Overpriced Tutoring with Limited Guarantee

Price: $130–249/hour, minimum $995 package

PrepScholar is another larger tutoring company that offers tutoring with top scorers.

A major promise that they make is their score increase guarantee of 160 points on the SAT after finishing their program. However, we found this promise a bit misleading—students who don't manage to achieve the advertised score increase can claim a refund for only the value of their pre-recorded prep videos, which is $397. They can also request continued tutoring for the same number of hours that they originally purchased without additional cost. They can't request a refund for the majoring of the tutoring cost!

We also noted that PrepScholar's advertised hourly rate (of $50 per hour) is a bit disingenuous, since it relies on including the independent homework done by the student. Of course, any tutoring service can tutor for four hours at $250/hour, assign the student to practice and watch videos for 16 hours, and then claim that the hourly rate is $50/hour…but that hardly seems fair to clients.
At a glance:
Cost: $130–249/hour; $995 for "monitored prep" with 4 hours of tutoring ($249/hr), $1995 for 12 hours of tutoring ($166/hr), $2995 for 20 hours ($150/hr), or $6995 for 54 hours ($130/hr)
Tutor qualifications: top 1% scorers
What we like:
Tutors are top 1% scorers
Tutoring includes their "Automated Prep program"
What we don't like:
More expensive than other options for comparable quality
No tutor bios or information about qualifications beyond high SAT scores
Disingenuous advertising that includes homework hours to calculate the hourly rate
---
#8 – Tutoring Service of New York
Our Verdict — New Service with Higher Minimum Package

Price: $112–160/hour ($1200 5-session minimum)

Founded by a former tutor with the now-defunct Ivy Global tutoring service, the Tutoring Service of New York offers test prep and subject-area tutoring online. Most of their tutors are current graduate students, particularly at Columbia University and NYU.

At $1200, their minimum package for SAT tutoring is on the higher side.
At a glance:
Cost: $1200 for five 90-minute sessions; $2000 for 10 sessions; $2700 for 16 sessions
Tutor qualifications: college graduates, mostly current graduate students at Columbia or NYU
What we like:
Qualified tutors, some with Ivy-League backgrounds
What we don't like:
New service, so client reviews are still limited
Higher minimum tutoring packages
---
#9 – StudyPoint
Our Verdict — Corporate Vibe with High Minimum Purchase

Price: $??/hour

StudyPoint is an older company with more of a corporate feel. They do not have any specific qualifications for their tutors, like scoring highly on the SAT themselves or graduating from an elite university.

Their main claim is their "guarantee." This is only available for students who complete at least 30 tutoring hours with their program, which is a lot of tutoring! If students don't improve their SAT scores after completing their Comprehensive Program, they offer 18 additional tutoring hours (not your money back).
At a glance:
Cost: $??/hour; Intensive Program with 60 tutoring hours, Comprehensive Program with 30 tutoring hours, Review Program with 18 tutoring hours (no score increase guarantee)
Tutor qualifications: no specific qualifications
What we like:
Additional 18 hours of tutoring if students complete at least 30 tutoring hours and don't improve by 140 points on the SAT (guarantee raises to 220 points if students complete 60 tutoring hours)
What we don't like:
High minimum purchase
No specific tutor qualifications
Limited score increase guarantee
Secretive about pricing — clients need to call to receive pricing information, which is not available online or via email
---
#10 – SoFlo Tutors
Our Verdict — Young Service Featuring Memes

Price: $60–90/hour

Founded by a 24-year-old in Southern Florida (hence their name), SoFlo is a newer company with a young team.

Their tutors are top 1% scorers themselves and are current college students or recent graduates. We would have loved to see the bios of more of their tutors — they only provide six tutor bios on their website, and a few more in their brochure.

Their website has a younger feel, with a section devoted to SAT memes.
At a glance:
Cost: $60–90/hour; $90/hour for pay-as-you-go, $1500 for 20 hours ($75/hour), or $2400 for 40 hours ($60/hour)
Tutor qualifications: top 1% scorers from top schools
What we like:
SAT tutors are top 1% scorers and from top schools
Reasonable pricing
What we don't like:
New company with young leadership, with less experience
No specific option to work with more experienced tutors who have graduated college
---
#11 – Parker Academics
Our Verdict — Higher Rates for Outdated SAT Tutoring

Price: $200/hour

Based in New York City, Parker Academics is a high-end tutoring service offering online SAT test prep. Like PrepMaven and Elite Ivy Tutors, their tutors are graduates of Ivy-League institutions, but their fees are higher.

We noted that their materials online for the SAT are outdated, and appear as if they were created shortly after the last significant change to the SAT in 2016. However, the SAT no longer includes an Essay, and the test is about to undergo a major change in 2023 and 2024, so it's especially important to work with a SAT tutoring service that's aware of the latest updates to the test.
At a glance:
Cost: $200/hour
Tutor qualifications: Ivy-League graduates
What we like:
What we don't like:
More expensive than other options for comparable quality
Website is not up-to-date
---
#12 – LA Tutors
Our Verdict — Higher Rates for Less-Qualified Tutors

Price: $160–220/hour

Based in Los Angeles, San Francisco, and New York City, LA Tutors is a larger tutoring company. They offer limited "guaranteed results" for students who complete all tutoring sessions and homework, and take the SAT within a certain specified timeframe.

Their prices are on the higher side, but their tutors are not necessarily top scorers on the SAT themselves or graduates of elite universities.
At a glance:
Cost: $145–185/hour
Tutor qualifications: college graduates
What we like:
Good insights on their blog about college admissions and testing
What we don't like:
Tutors are mostly not from Ivy-Plus schools — tutors are primarily college graduates but not from the most elite institutions
Fees are high given the credentials of the tutors
---
#13 – Elite Ivy Tutors
Our Verdict — Pricey Service with Long Sessions

Price: $200–300/hour

Elite Ivy Tutors (EIT) is a small team offering tutoring from Ivy-League graduates. However, they do not publish crucial information about pricing and tutoring logistics, and we found them to be slow to respond to client emails.

Unique among the tutoring services we researched, EIT schedules sessions that are two or three hours long, rather than sixty or ninety minutes long. This length of time can be challenging for students.
At a glance:
Cost: $200/hour, or $300/hour to work directly with the company founder
Tutor qualifications: Ivy-League graduates
What we like:
What we don't like:
Website is confusing and lacks information
Long tutoring sessions of two or three hours at a time can be challenging for students
Higher prices than other tutoring services also offering the chance to work with Ivy-League grads
---
#14 – Summit Prep
Our Verdict — Less-qualified Tutors

Price: $130–155/hour

Summit Prep is a tutoring and admissions counseling company located in New Jersey. The majority of their tutors are not graduates of elite institutions, yet their fees are higher than services with comparable instructors.
At a glance:
Cost: $155/hour (reduced to $130/hour with 50-hour package)
Tutor qualifications: mostly college graduates
What we like:
Good insights on their blog about college admissions and testing
SAT tutors are full-time instructors with more extensive training
What we don't like:
Majority of tutors are not from Ivy-Plus schools — tutors are primarily college graduates but the majority of them are not from elite institutions
---
#15 – Varsity Tutors
Our Verdict — Uneven Quality Without Budget Pricing

Price: $75–95/hour

A bit like Uber for tutoring, Varsity Tutors is an enormous tutoring platform offering online instruction in all academic subjects and test prep, including SAT prep.

However, its size has many downsides — most notably, very uneven quality of teaching. Tutors can be very quickly approved and are paid lower rates than nearly any other tutoring company (just $15 for sessions that cost families $95), so it's difficult for them to attract and retain good talent.

Varsity Tutors also does not provide any tutor materials, curriculum, or training, so it's up to individual tutors to create everything from scratch, contributing further to the unevenness of quality.

For families on a budget, we'd suggest the Standard Tutor option at PrepMaven (Ivy-League students starting at $79/hour), Prep Expert ($59–89/hour), or SoFlo Tutors (current students at $60–90/hour). If those options still don't fit the budget, we'd recommend looking for an independent tutor on Wyzant (quality varies but you might find a decent tutor under $40/hour).
At a glance:
Cost: $75–95/hour
Tutor qualifications: high school graduates
What we like:
Large number of tutors, so certain to find a tutor to fit your schedule
What we don't like:
Uneven teaching quality due to lack of resources for instruction
No education or training requirements for tutors, along with low pay rates for instructors, means tutors are less-qualified than alternative SAT tutoring services
---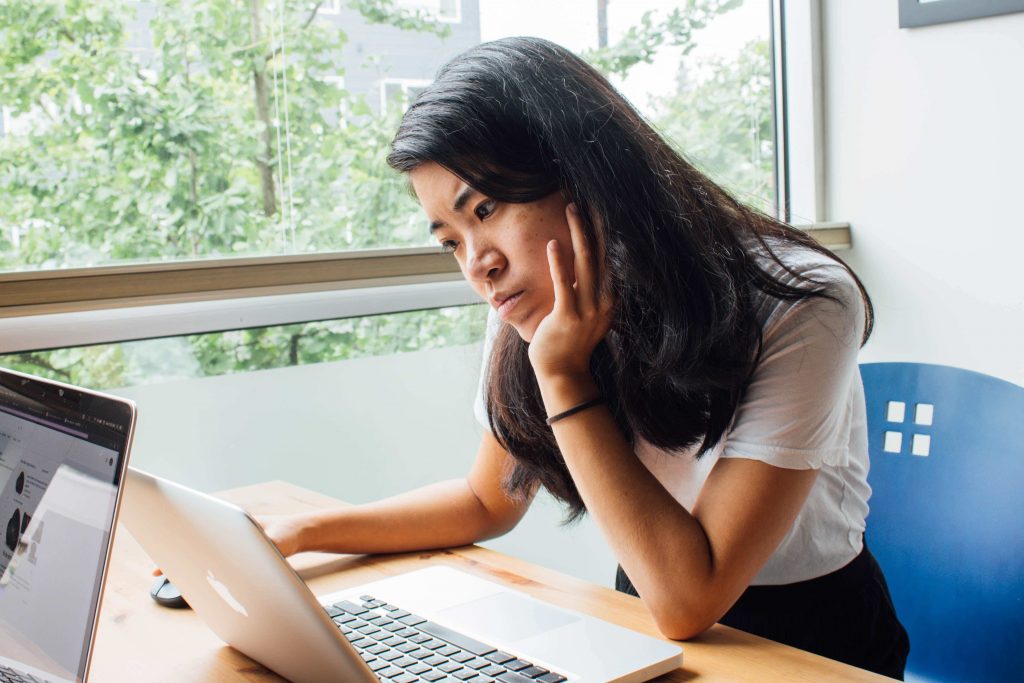 Top 75 SAT Online Tutoring Services Considered
PrepMaven
Khan Academy
The Princeton Review
Kaplan
Prep Expert
PrepScholar
Peterson's
Ivy Bound
College Prep Genius
Varsity Tutors
Sylvan
Green Test Prep
Higher Scores Test Prep
Excel Test Prep
Best in Class
CollegeVine
Prepare
College Drive
Love the SAT
Method Learning
SAT Blitz
The Answer Class
Trudeau Prep
Test Prep 4 Success
Private Prep
Manhattan Review
Olive Book
Veritas
Manhattan Elite Prep
Advantage Testing
New Summits
Parker Academics
LA Tutors
Summit Prep
Elite Ivy Tutors
Study Point
Huntington Learning Center
eTutorWorld
Manhattan Review
J & J Education
Boston Tutoring Services
Livius Prep
AJ Tutoring
Hack Your Course
Tiger Campus
Brains and Brawn
Bulldog Tutors
Denver Test Prep
Sexton Test Prep
First Choice College
Vint Hill Educational Services
Genesis Tutoring
Applerouth
Signet Education
Tutor Chase
Spires
Preply
TeacherOn
Socratic Summer Academy
MyGuru
Cates Tutoring
Kweller Prep
Krupnick Approach
Revolution Prep
Beyond the Test
Everest Tutoring
MathTowne
Gooroo
Bay Area Learning Center
McElroy Tutoring
Outschool
Leap2College
Tutor Corps
ClearPath Advantage
Cardinal Education
---
What is the SAT?
Each year, roughly 2 million high school students take the SAT.*
Along with the ACT, the SAT is a key component of college admissions. Colleges use test scores to gauge a student's college readiness.
(Many schools have instituted a temporary test-optional policy as a response to Covid. However, based on the available data, students at competitive schools are still submitting test scores.)
In addition to college admission, test scores can be used to earn scholarships or placement in special programs. Many schools that are test-optional for 2022 or 2023 are still using test scores for scholarships, so good scores can be an important way of avoiding student debt.
Younger students can also use test scores for admission to gifted and talented programs.
For students whose grades may have slipped during high school, test scores can also be used to show admissions officers your potential.
Finally, test scores are a handy tool for students to figure out where they might be a competitive applicant. Wondering if you have a chance at getting into Harvard? Not sure if University of Illinois is a reach school or a safety school for you? Test scores can help you there.
Check out our other posts for more information about how the SAT is scored, when to take the SAT, and how the SAT is different from the SAT. We also have many free test prep resources. For more test prep guidance, schedule a call with Jessica or one of our founders today!
* 2.2 million students of the class of 2020 took the SAT, a record high. Due to Covid, this number dipped to 1.5 million for the class of 2021. (source: College Board)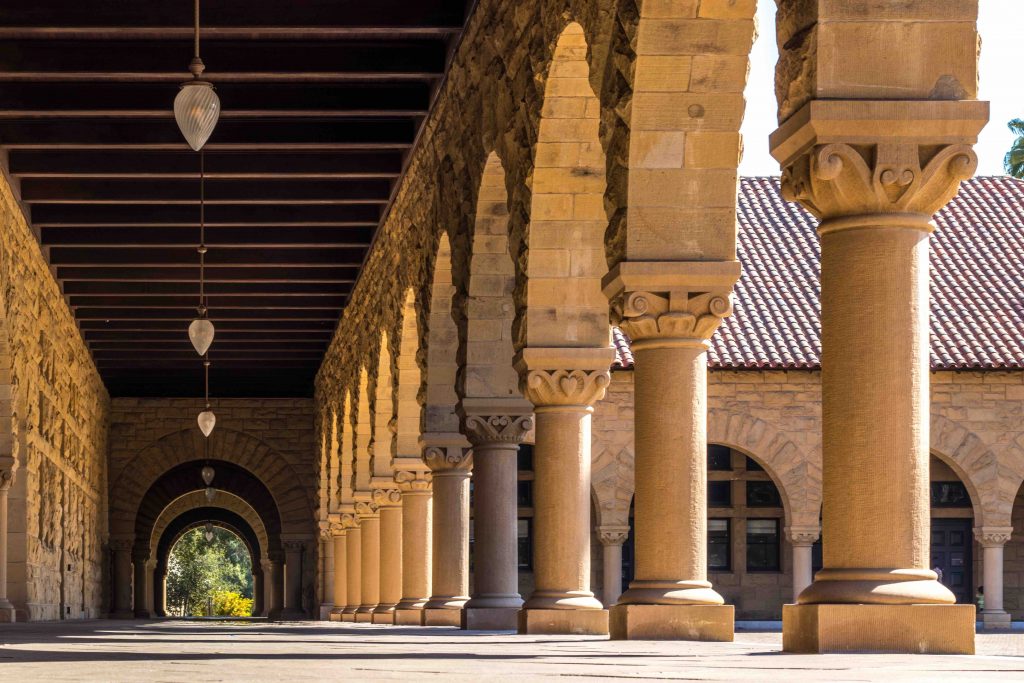 ---
Why work with a private SAT tutor?
You may want to consider working with an SAT tutor if:
You have no idea where to start in order to prepare for the SAT
You feel overwhelmed by all of the different SAT prep books and materials and don't know which to choose
You have a hard time keeping yourself on track and want an external structure to hold you accountable
You're not sure how to track your progress
You've been practicing on your own but your gains have plateaued
You have a limited amount of time and need to be efficient in your studying
You want to learn techniques for managing test anxiety
You want insider tips about test strategies
You want more individualized attention than you'd get in a prep class with other students
You want to learn efficiently, with each lesson tailored to your exact needs
You're a high scorer who would be bored in a general prep class
You're a lower scorer who would benefit from more focused help
You have specific gaps in your knowledge (e.g. missed a few months of geometry due to Covid, an injury, a family move, etc.) and need a tutor to teach this material
With our SAT students, we typically see students increase their scores by about 100–300 points after working with a tutor. This can have a significant impact on college admissions.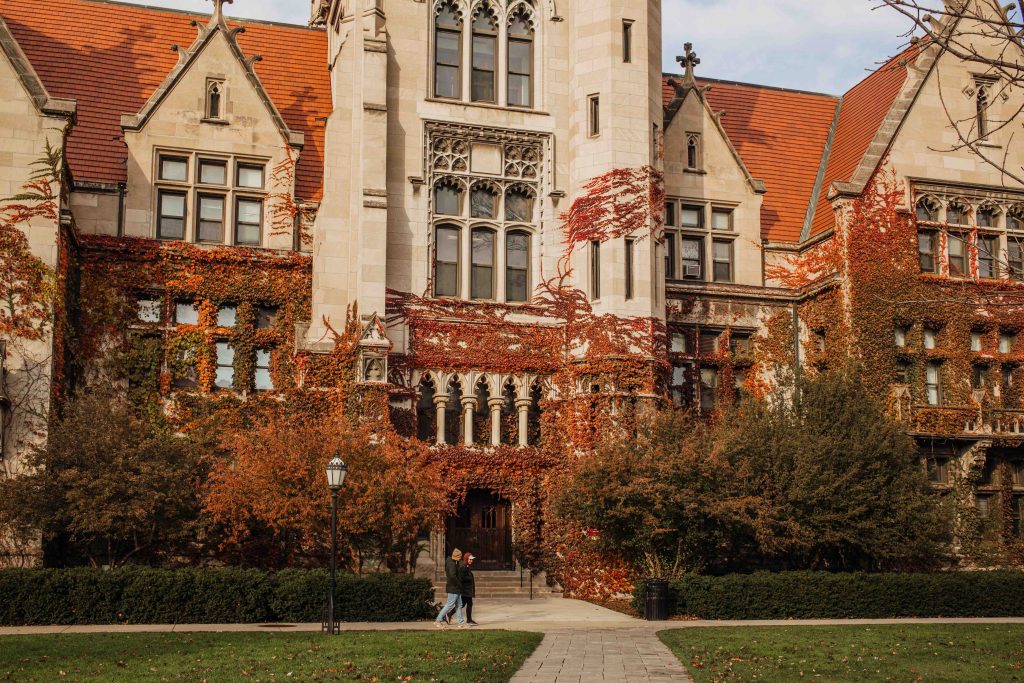 ---
What makes a good SAT tutor?
Like with any other test, it's possible to improve your performance on the SAT with the right practice and preparation.
However, specific preparation for the SAT is usually not taught in schools, so students and families are on their own preparing for it.
Guidance with SAT prep comes in two main forms: group classes or individual tutoring. Many students combine the two, following an SAT group class with some one-on-one tutoring to focus on a tailored approach for that student's strengths and weaknesses.
In this post, though, we focused on SAT individual tutoring.
These days, many tutoring sessions are online. This allows students to seek out the best tutor regardless of their physical location, which is great!
The most important aspect of a good SAT tutoring experience is the teacher. Tutoring sessions should be taught by experienced instructors who know the test inside and out and have helped many other students. The instructors should be people who scored highly on the test themselves, ideally in the top 1%.
Classes should begin with a diagnostic test and a detailed score report to analyze a student's starting point.
An SAT tutor can introduce the test format and de-mystify the test for students and families. A good tutor will make sure that students are using the best available resources for studying and practice.
Especially since the beginning of the COVID-19 pandemic, many students have had interruptions in their education, resulting in knowledge gaps that can cause difficulties on the SAT and for years to come.
A perceptive tutor will find these gaps and help to fill them by teaching whatever material a student needs. Working one-on-one is unparalleled in its efficacy for remedying these interruptions in a student's learning, since a tutor can notice these gaps much more easily than a teacher with a classroom full of students.
Whatever students are struggling with, a good tutor will spot those skill gaps and teach that material in an encouraging way.
Managing test preparation and studying can also be stressful for family dynamics. Working with a tutor means that parents don't have to be involved directly — the tutor can be the one to assign homework, establish holistic studying schedules, and track progress.
A good SAT tutor takes a lot of the stress out of the SAT process and makes sure students are practicing effectively. Tutors can provide students with study materials and guide students in using them correctly.
Thorough SAT tutors can also help students to make a holistic study plan and keep them on track, so that parents don't have to be involved directly.
Effective SAT tutors will assign structured homework so that students can practice constructively with official test questions. There are a very limited number of official practice tests, so it's important to make the most of them!
Good SAT tutors will help students work through missed problems and answer students' questions.
In addition, there are many strategies and tricks that can make the test easier. Unlike some self-directed courses and books, a good SAT tutor can share these tricks with students and guide them through implementing test strategies.
Finally, a great SAT tutor will be a cheerleader for the student. An experienced SAT tutor can help students to learn ways to manage test anxiety and learn key study strategies — both of which will be super valuable for the rest of their academic careers and beyond.
A great SAT tutor will encourage their students and leave them feeling confident and ready for the SAT!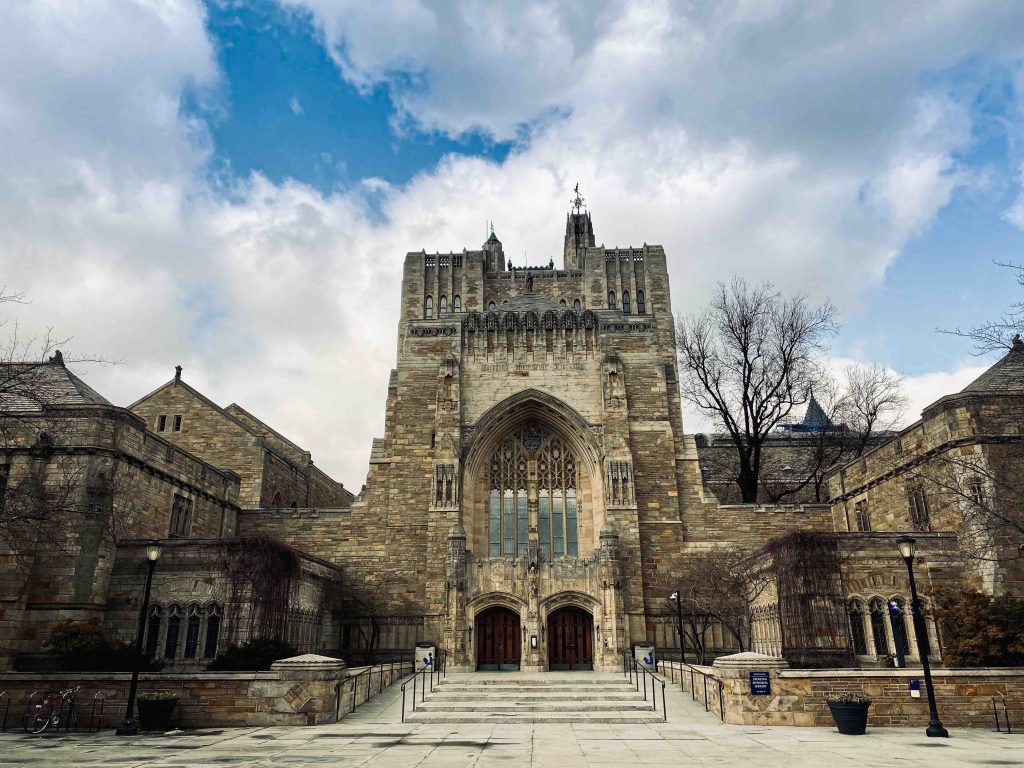 ---
Summary
Best overall: PrepMaven's one-on-one SAT tutoring is the best out there both in terms of tutor quality and price. Starting at just $79/hour, students can work with current undergraduates at Princeton, Harvard, and other Ivy-League universities to prepare for the SAT. Families can also work with experienced, professional educators and Ivy-League graduates at $149/hour. As a boutique tutoring service, PrepMaven offers careful attention to each student and boasts amazing customer reviews.
Best of the big companies: The Princeton Review (no connection to Princeton University) is one of the biggest and most well-known companies. Their tutoring is pricey, but a solid option. Instructors go through a more extensive training process than at many other competitors, but there's no requirement for instructors to be graduates of top schools or high scorers themselves.
Best on a budget: For families on a tighter budget, we'd suggest looking for an independent tutor on Wyzant. It's a tutoring marketplace platform, so the quality varies hugely and there's no oversight or qualification requirements, but you might find a decent tutor under $40/hour.
However, in our experience a good tutor can accomplish more with a student in one hour than an average tutor can do in five hours. With that in mind, it might be more effective to combine free resources like Khan Academy and the free practice materials available from the College Board with a few hours of high-quality tutoring.
Best self-guided: For self-guided online SAT practice, it doesn't get much better than Khan Academy. This online educational platform is completely free and is the only service to partner directly with the College Board, the makers of the SAT. For students with enough self-discipline to stick to a study schedule, Khan Academy can be a powerful tool. We don't recommend paying for self-guided courses unless students have already exhausted the resources available for free from Khan Academy and the College Board.
---
Next steps
Ready to begin SAT tutoring? Schedule a free test prep consultation with Jessica (Director of Tutoring) or one of our founders to see what would be the best fit for your family.
It's always best to start early and not wait until the last minute to prepare for the SAT! Remember that test scores can be used to earn scholarships as well as college admission, so a few months of study now can pay off with up to $300,000 in tuition saved later.
Students who achieve their goal score earlier on in high school can relax and not worry about testing at the end of their junior year (the most important year for grades, and when many students are focused on AP tests) or in the beginning of their senior year, when most students are working on college essays.
High-achieving students will also want to take the PSAT seriously, as it offers another opportunity to win big scholarship money through the National Merit program.
To start one-on-one SAT tutoring today, set up a quick free consultation with our team.
---
Related articles
The 12 Best SAT Prep Courses for 2022 (32 Courses Reviewed)
Average SAT Scores: The Latest Data
Hardest SAT Math Problems
13 SAT Grammar Rules You Need to Know
SAT vs ACT: Everything You Need to Know
Converting SAT to ACT Scores (and vice versa)
When should you take the SAT or ACT?
10 Free Official SAT Practice Tests
How to Proctor Your Own SAT Practice Test
Your Complete SAT Guide for 2021
---
Emily
Emily graduated summa cum laude from Princeton University and holds an MA from the University of Notre Dame. She was a National Merit Scholar and has won numerous academic prizes and fellowships. A veteran of the publishing industry, she has helped professors at Harvard, Yale, and Princeton revise their books and articles. Over the last decade, Emily has successfully mentored hundreds of students in all aspects of the college admissions process, including the SAT, ACT, and college application essay. 
---
CHECK OUT THESE RELATED POSTS