How to Prepare for the ACT: Your Comprehensive Guide
Bonus Material: PrepMaven's step-by-step strategy guide to preparing for the ACT
Most students will have to take either the SAT or ACT when they're applying to college. If you've decided to take the ACT, you might have a lot of questions– but most importantly, how can you best prepare yourself for this important college admissions test?
Since 2005, we've helped students rock their ACT exam and boost their chances for admissions to their dream schools.
Read on to learn how you can use our tried-and-true strategies to prepare an ACT study plan that will maximize your chances for success on the ACT.
Want our step-by-step guide to strategize your best prep plan for the ACT, which includes prep resources, a timeline, and study tips? Download our strategic planning guide here.
Jump to section:
Why the ACT?
Get to know the ACT
Creating a Preparation Plan for the ACT: Be Strategic
Take a Diagnostic
Set Your Goals
Strategize Your Prep
Find Consistency in Your Prep
Learn Important ACT Testing Skills
Measure Your Progress and Keep Re-Evaluating
Next Steps
---
Why the ACT?
Like the SAT, the ACT is a standardized test that many colleges use as an element of consideration when looking at what students they'll admit to their school.
Many U.S. colleges accept both the SAT and ACT, so deciding which test to take is a highly individualized decision that depends on a few different factors.
Some students might find the ACT caters better to their learning styles or the academic concepts they're more familiar with. For example, the SAT doesn't have a Science section, whereas the ACT does. Students may feel their strengths in science as a subject make them a good candidate for taking the ACT.
Sometimes students even decide to take both the ACT and SAT to see what test they perform better on.
To learn more about the differences between the SAT and ACT and for additional guidance on choosing the SAT vs ACT, check out this post.
---
Get to know the ACT
The ACT consists of English, Math, Reading, and Science sections. There is also an optional essay for which students will be expected to analyze an issue and give an essay response to discuss their perspective on the issue, including specific evidence and examples.
| | | |
| --- | --- | --- |
| Section | Number of Questions | Time |
| English | 75 | 40 minutes |
| Math | 60 | 60 minutes |
| Reading | 40 | 35 minutes |
| Science | 40 | 35 minutes |
| Essay | 1 prompt | 40 minutes |
To learn more about the structure of the test, what kind of questions you'll face, and more, check out our comprehensive posts about each section of the test:
Each section of the ACT is scored from 1-36, with 1 being the lowest score and 36 being the highest.
| | |
| --- | --- |
| ACT Section | Score Range |
| English | 1-36 |
| Math | 1-36 |
| Reading | 1-36 |
| Science | 1-36 |
Your score report will show both your section scores and an average called a composite score. To learn more about scoring on the ACT and what's considered a competitive score, check out our posts about ACT scoring below:
---
Creating a Preparation Plan for the ACT: Be Strategic
What's the difference between an effective ACT study plan and one that falls short? The short answer is strategy.
The ACT, while not easy, is learnable in that it's predictable: it covers a finite number of concepts.
If you can learn to target your weaknesses on the ACT test, you'll spend more time on learning what you need, and you won't waste valuable time on what you don't need.
You can allocate your study time to any weak spots that need addressing. There's no reason to spend time working on practice questions you would get right if you took the test tomorrow.
Remember, the idea is to maximize your potential score, which means getting as many correct answers as possible.
Creating effective strategies for an ACT prep plan includes knowing yourself as a test-taker and recognizing your own strengths and weaknesses: are you good at recognizing patterns, but not so great with time management? Do you get fatigued by long tests, but have all the academic concepts firmly learned?
Again, use predictability to your advantage. The ACT can be learned. Of course, sometimes doing this all alone can be daunting–and that's why we're here to help. Consider reaching out for help in the form of preparation services or private tutoring. Contact us to learn more about what kind of ACT prep services we offer.
Want to get started on building your own strategic prep plan for the ACT? Download our guide for free here PrepMaven's step-by-step strategy guide to preparing for the ACT!
Take a Diagnostic
The first step to creating your strategic ACT prep plan is to take a diagnostic test–a timed, full-length practice test under conditions as close to the big day as possible. ACT.org offers several full-length practice tests, which can be found here.
The ACT's official practice tests are a great resource. Make sure to do your test under testing conditions that are as close to the real test as possible including the real time constraints of the test. Ask a parent, friend, or private tutor to help you proctor the test.
For tips on proctoring your own ACT test, check out our post here: How to Proctor Your Own ACT Test.
Score your test yourself or ask someone to help you. For your raw score in each section, you receive one point for each correct answer, with no penalty for wrong answers.
Convert your raw score into a composite score. We have a handy score conversion chart in our post here: https://prepmaven.com/blog/test-prep/act-scoring/. Add up your scores from each section, then divide by 4 to get your composite score.
After the ACT exam, take a few moments to reflect:
What did you find most difficult about the exam? Did that correspond with your actual scores, or did you do worse on a section than you expected? Better on a section than you expected?
Did you have enough time for each section or did you find yourself running out on any particular section? The English section? The Math section? The Reading section? The Science section? The ACT essay?
Were you tired by the end of the ACT, or did you feel okay?
Did the concepts that appear on the ACT feel familiar, or were many academic concepts new to you?
Set Your Goals
After you've taken the diagnostic and scored it, set your goals and the time frame in which you want to achieve them. How many points would you like to earn by your final test date? Do you want to improve significantly in one section in particular? What's your target score? What do you think is realistic for you by your test date?
It's important to set your goal score to give you something to work towards.
Consider setting a timeline that helps you measure your progress towards your goals. For example, by January, I'll have improved by 1 point in each section, or 1 point on my composite score. Or, in the next two months, I want to improve by three points in my Math section.
Use regular practice exams, proctored under realistic testing conditions, to measure your progress.
Strategize Your Prep
As we mentioned, plan to focus only on the topics you need to. Again, this is a great place for reflection:
Did a particular type of question confuse you?
Did the instructions confuse you?
Did you select answers that were correct but did not answer the question being asked?
Are your incorrect answers still confusing to you, or are they now resolved?
If this seems like a lot to take on yourself, don't worry–it is! That's why many students choose to take prep courses or hire private tutors to help them through preparing for the ACT. They can help them choose the right prep books and create a personalized study plan.
Here at PrepMaven, one of our private tutors will analyze your diagnostic test for you, identify what types of questions tripped you up, and help create a prep plan tailored towards your specific needs and goals. If you want to learn more, contact us to learn more about how we can help.
Still want to build your strategic study plan yourself? Our step-by-step guide can help. Download it for free here! PrepMaven's step-by-step strategy guide to preparing for the ACT
Find Consistency in Your Prep
One important element in creating your ACT preparation study plan will be deciding how you will stay consistent with your study sessions. Plan how much time you will devote to ACT prep. How much ACT homework can you get to each week?
Can you make a regular study schedule that you can stick to? It's important to home in on the academic concepts and types of questions you need to review so you can maximize your time spent on review alongside a busy school and extracurricular schedule.
This is another place where setting realistic goals for yourself can help. Set week-to-week goals–for example, I'll spend 45 minutes, three times a week, on ACT prep homework. Hold yourself to that schedule, even if it feels difficult at times.
Again, this is another place where a private tutor can help, not only with a study guide and plan but also with accountability. A private tutor will not only assign homework, but check in with you week-to-week to see how it's going.
Learn Important ACT Testing Skills
One important element in creating your strategic ACT test prep is to make sure you're comfortable with ACT testing skills in general.
Process of Elimination. Because the ACT utilizes multiple choice questions, using process of elimination is a crucial testing strategy. Eliminate answers you know are definitely wrong, then use the yes/no/maybe method to narrow your answers down to one or two options.
If you're between two answers, choose the one that seems best to you. While there's no guessing penalty on the ACT, if you can improve your chances to get an answer right, then you should!
Tackle easier questions first. One of the biggest challenges of the ACT test is managing time. There are strict time limits for a numerous number of questions. Don't get stymied by difficult questions when there are easier ones that you could be answering. Tackle the questions that you know first, then go back and work on the more difficult questions.
Practice being more efficient. Don't feel as though you need to do the test just like a school assignment. Remember, no one is going to grade you on your effort, but just on how many answers you got right! There are ways to complete the test more efficiently, even if it means not using your traditional academic skills–plugging in answer choices, using your own answers, eliminating unreasonable answers, and more.
Make sure you answer what the question is actually asking. One way the ACT likes to trip students up is by putting things that are correct and true in the answer choices–but that don't answer the question. Make sure you're 100% clear on what the question is asking of you before you choose your answer.
Measure Your Progress and Keep Re-Evaluating
Measure your progress at regular intervals with practice tests. You might find that you need to change your prep plan, or that new areas need strengthening, or that old ones have shaped up and can be left behind for now.
---
Next Steps
With a thoughtful plan, the proper resources, and a consistent practice schedule, you can make significant improvements to your baseline ACT score and help your chances of getting into your dream school.
Again, don't feel like you have to do this all alone! Our expert tutors can customize a study plan tailored to your strengths and weaknesses, teach you the most effective strategies for improving your scores, and help you follow through with your study plan.
Contact us to learn how one of our highly experienced tutors can help you formulate a strategic prep plan that can carry you through to success on the ACT.
And don't forget to download our step-by-step guide to preparing a strategic prep plan to the ACT for book recommendations, timeline guides, and more! You can download the guide for free here. PrepMaven's step-by-step strategy guide to preparing for the ACT
---
Related ACT Posts
---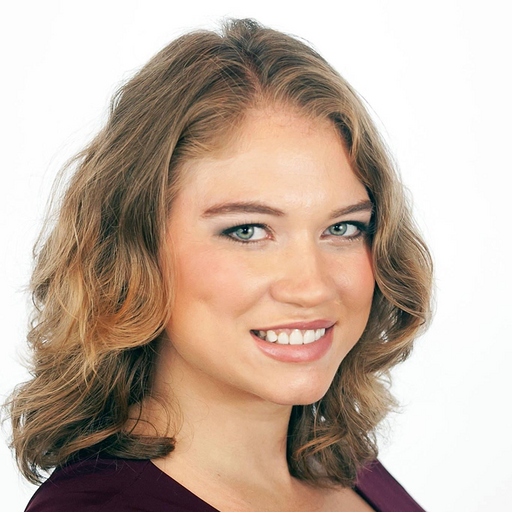 Alexis
Alexis graduated from Princeton University and holds a Masters in Music from Mannes College. She was a Fulbright scholar to Austria and a research fellow at the Morgan Library & Museum in New York. She is enrolled in a doctoral program at City University New York, where she is on a prestigious Five-Year Fellowship. She has over a decade of subject tutoring and test prep (SSAT / ISEE / SAT / ACT) experience.