Kaplan is one of the giants in test prep, and their courses and tutoring for ACT prep are well-known.
Considering using Kaplan for ACT prep? Read this in-depth review first.
We did the hard work of researching all about Kaplan to get all the information you need to find your best fit for test prep.
For more ACT prep options, check out our list of the top 15 ACT tutoring services.
Not sure how to select an online tutoring service?
Schedule a free consultation with an educational consultant at PrepMaven
---
Kaplan Review: Fast Facts
Kaplan is one of the largest companies for educational products — they have about 12,000 teachers and staff around the world, and they publish dozens of books on test prep
Kaplan offers several different plans for ACT prep, including pre-recorded video courses, live group courses, and individual tutoring
SAT prep with a live instructor (not just pre-recorded videos) starts at $549
Kaplan's group classes are much larger than those of competitors, with up to 30 students per class — and Kaplan tends to cancel classes if not enough students sign up
Instructors are less-qualified than many competitors, and they're assigned by Kaplan with no option to choose a specific class instructor or tutor
Kaplan is known for having unresponsive customer service, with clients reporting waiting hours on hold or sending emails and messages that go unanswered
Not sure what kind of tutoring is the right fit? Schedule a free consultation with an educational consultant at PrepMaven
---
Kaplan Review: SAT Prep Options & Pricing
Kaplan has three main options for SAT prep:
These prices are high given the instructors' lack of credentials (more on that below).
Kaplan's ACT prep courses are twice as expensive as the similar offerings from Magoosh ($399). They're a similar price to the prep courses offered by Princeton Review ($949) with smaller class sizes.
Kaplan's tutoring rates makes them more expensive than higher-quality tutoring services with top 1% and Ivy-League tutors — for example, families can consider tutoring with elite Ivy-League tutors at PrepMaven starting at $79/hour, with top scorers at SoFlo ($60–90/hour), or with graduate students from the Tutoring Service of New York ($112–160/hour).
Is the On Demand course worth the $119? Possibly. Practice ACT tests are available for free directly from the makers of the test, but students who can self-study but who want a bit more review might be interested in the 7 hours of short video lectures from Kaplan. We'd also point out that Khan Academy's online SAT prep, while developed for the other test, is still quite useful for the ACT and absolutely free of cost. However, students who want more in-depth or customized ACT prep should consider other options.
Rating: 6/10
Schedule a free consultation with an educational consultant
---
Kaplan Review: On Demand ACT course
Kaplan's least expensive course is their On Demand ACT course for $119. Of course, "on demand" is another way of referring to pre-recorded video lessons.
This type of self-directed course is best for students who are capable of managing their own schedules and tracking progress without the assistance of an instructor.
Each of the video lessons is short, never more than 10–12 minutes long. These videos are slickly produced, though students may find them a little cheesy. Each video explanation is followed by 6–7 practice questions and then a short quiz with 4–5 questions. This is Kaplan's "Learn It, Drill It, Prove it" system.
One of the best parts of the course is the video explanation that accompanies each of the quiz questions. These are definitely helpful content, but as there are only a handful of questions per concept it's more limited than we'd like.
In addition to this program, students enrolled in Kaplan's On Demand SAT course also have access to Kaplan's "Qbank," or question bank. This is a library of multiple-choice questions that mimic the kind you'll see on the ACT.
While additional practice questions are helpful, we find that they're less effective for raising your SAT score than working with real questions from actual past ACT tests. That's because while Kaplan's authors will try to mimic the test, they're always going to have slight differences in style compared to the real ACT.
Finally, students have access to 5 full practice tests. We found Kaplan's advertising here to be quite disingenuous, because these practice tests are available directly from the makers of the ACT. One practice test is available for free online, and students can purchase the Official ACT Prep Guide book (about $30) for a set of 6 practice tests. It's true that practice tests are great study resources, but there's no need to pay Kaplan for access to practice tests.
One significant downside of Kaplan's On Demand ACT prep course is that it's only available for 6 months. After that, there's no way to extend access to the test materials. Given that most students take the ACT more than once, and it can be ideal to take the ACT for the first time early on to reduce time pressure, 6 months is not enough time for many students.
In the end, Kaplan's On Demand ACT course is a perfectly fine way to brush up on concepts covered by the ACT and do some practice. Is it worth the $119 price tag, though? Maybe.
If students need more help than offered by these resources, then it's likely that a live course with access to an instructor or one-on-one tutoring will be more effective.
That's also true for high-scoring students who are chasing that amazing score that will help get them into the Ivy League/Stanford/MIT/etc. Typically the best fit for high-scoring students is private tutoring with a top 1% instructor.
Rating: 7/10
Looking for the best ACT prep resources? Schedule a free test prep consultation
---
Kaplan Review: Live Online ACT courses
Kaplan's Live Online ACT course
Kaplan's Live Online ACT course is their flagship offering for ACT prep. The course includes 9 sessions of 2 hours each for $549.
The course was developed in partnership with the creators of the actual ACT. This is great, because the best way to prepare for the test is to use real test questions from past tests. However, these materials are also available for free directly from the ACT, so there's no need to necessarily go through Kaplan to access them.
One good feature of Kaplan's ACT course is that students can sign up for the class times that work for them, and can easily switch time slots. This is great for students with busy and ever-changing schedules.
That said, Kaplan is notorious for canceling classes to protect their profit margins if not enough students are signed up for them.
"Canceled our ACT class twice causing us to have to push back our test date. Could not offer a viable alternative class and refused to refund the full fee. Horrible business practices and totally unreliable!"
Another common complaint from clients is that Kaplan's ACT prep has a fairly rigid structure and isn't customized to the needs of each individual student. Many students have commented that the classes moved too quickly for them:
"I just feel so stupid for falling for the Kaplan sales pitch. I was desperate to help my kid but it is ultimately my fault for being taken in by their hype. Now I am out 500 bucks and Kaplan refuses to do anything but blame my daughter for failing their **** program. I told them the program did not work. I bought the Bootcamp program. It was too fast and my kid could not follow along. No one helped her, no one checked in, no one cared. She just felt like she wasn't smart enough to get it. The whole experience was awful from start to finish."
In addition to the course, students receive access to the pre-recorded video explanations and quizzes from the On Demand course. They also get several hard-copy books. As we've mentioned, these practice materials are fine, but they're not the best out there for ACT practice.
One interesting feature of Kaplan's Live Online course is that for each class there is a second instructor present in the online chat, available to answer questions without disrupting the flow of the class.
However, this feature is likely necessary because Kaplan's class sizes are quite large, up to 30 students at a time! These classes are much larger than those offered by competitors. Such a large class size makes it hard for students to receive individual attention.
While the chat function is great, it might be better to have a smaller class where students are able to ask the instructor questions directly during the lesson, and not written separately. In general, we found Kaplan's ACT prep classes to be less adaptive to the needs of the individual students.
Who teaches these classes? Kaplan does not require any specific qualifications for its ACT instructors and tutors — instructors are not required to be top scorers on the test themselves or have graduated from a top-tier university.
We've heard that Kaplan hires instructors who score in the 90th percentile and above on the ACT, although they don't publish this cutoff, so it may not be a strict requirement. This means that instructors are above-average, but they're not necessarily at the top.
A 90th-percentile score is about a 29 on the ACT (out of 36). This is a strong score, but it's not nearly high enough to be competitive for an Ivy-League school, where the average score is between 33 and 35 for the composite ACT. In fact, a 29 isn't good enough to be competitive at almost all of the top schools.
In contrast, several other ACT prep providers hire only top 1% scorers (in the 99th percentile), which means scoring a 35 or 36 on the ACT. Students might consider PrepMaven (Ivy League and top 1%), Magoosh (top 1%), or Prep Expert (top 1%).
Finally, it's important to note that like Kaplan's On Demand course, all of these materials are only available for 6 months, and the only way to extend this is to purchase the Unlimited Prep option for $1999. This is not enough time for many students, especially considering that most students take the ACT more than once.
Rating: 4/10
Kaplan's Live Online Plus ACT course
Kaplan also offers a Live Online Plus option for $749. This is identical to the Live Online course, but with the addition of 3 hours of one-on-one tutoring. That comes out to $100/hour for the tutoring portion, which is a discount on the price of their tutoring if purchased separately.
We like that this option allows students to get some additional help with a few specific problem areas.
However, as we discuss below, we wish that Kaplan's tutors had stronger credentials for teaching the ACT.
Rating: 5/10
Kaplan's Unlimited Prep course
Kaplan's Unlimited Prep course ($1999) is its most deluxe option. For an additional $400, families can add 6 hours of individual tutoring.
If students find the large group classes to be a good fit for their learning style and want more of the same, it might be a good fit — it's the same as the basic Live Online class, but it allows students to access the classes and practice questions until December of their senior year, rather than only 6 months. Many students report that the 6-month cutoff for the Live Online or Live Online Plus courses isn't enough time, and this option remedies that, albeit for a hefty price increase.
The other difference with the Unlimited Prep course is that students also get access to live group classes for the SAT, PSAT (though this prep is nearly identical to the SAT), and a handful of common AP tests:
AP Biology Review Course
AP Calculus AB Review Course
AP English Language and Composition Review Course
AP English Literature Review Course
AP Human Geography Review Course
AP Psychology Review Course
AP US History Review Course
AP World History (Modern) Review Course
(Note that other AP courses like AP Physics, AP Calculus BC, AP Chemistry, AP Spanish, AP Political Science, and AP European History are not included.)
Each of the AP review classes have 8 2-hour classes that review important concepts for the tests. They don't come anywhere close to teaching the entire AP subject, but they could be a good review before the test in May.
The catch? Unfortunately, Kaplan's Unlimited Prep course expires in December of the student's senior year. That means that students do not have access to the materials in the spring of their senior year, when many students are taking AP tests for potential college credit.
Is Kaplan's Unlimited Prep course worth the $1999 price tag? It depends. For a student who is taking several of the 8 AP subjects covered by Kaplan as a sophomore or junior, and who plans to take both the ACT and the SAT, and who likes the large class format, sure.
However, as we've seen, the instructors for Kaplan have significantly fewer credentials than those from other top test prep companies like PrepMaven (Ivy League and top 1%), Magoosh (top 1%), or Prep Expert (top 1%). The quality of the teacher is the single most important component of the educational experience, and Kaplan does not have the best teachers.
In addition, families should note that tech problems with Kaplan's online course platform and unresponsive customer service have impacted the overall learning experience.
Rating: 6/10
Schedule a free consultation with an educational consultant
---
Kaplan Review: ACT Tutoring
In addition to their large group classes, Kaplan also offers one-on-one ACT tutoring.
Individual tutoring might be an especially good fit for students who need more than a quick review of core concepts. This has been especially true after Covid, as there has been an unprecedented drop in student's math and reading skills due to interruptions in schooling.
Individual tutoring is also a great idea for students who are pursuing very high scores (in the 30s for the ACT), and who might feel bored in a general class aimed at the average student. High-achieving students should make sure that they're working with a tutor who got a top score on the ACT themself.
That said, one-on-one tutoring can be a good fit for any student! Individual tutoring sessions tend to be more impactful in a shorter period of time, since they can hone in on the specific weaknesses of that student, so they're great for busy students who want to make the most of their ACT study time.
An experienced tutor can also make sure to create individualized homework assignments that target the areas the student needs to strengthen to improve their ACT scores.
Is Kaplan a good choice for ACT tutoring?
We found it to be significantly overpriced compared to other options.
Kaplan offers five tutoring packages of different sizes. Their minimum purchase comes out to $150/hour for tutoring, which is a very steep price — especially considering that their tutors have no required qualifications like high scores themselves or degrees from top schools!
Their hourly rate does decrease if one purchases a large tutoring package ($4399 for 40 tutoring hours), but it's still on the higher side.
Is this higher price tied to higher quality?
Unfortunately not. As with Kaplan's group class instructors, Kaplan does not require any specific qualifications for their ACT tutors — instructors are not required to be top scorers on the ACT themselves or have graduated from a top-tier university.
The ACT instructors highlighted by Kaplan on their website are graduates of Indiana University South Bend (ranked #119 in Regional Midwestern Universities), Case Western Reserve University (ranked #44 in national universities), and University of Kentucky (ranked #137 in national universities). These are fine schools, but they're not in the same category as highly-competitive Ivies+ and top-tier liberal arts colleges.
We've heard that Kaplan hires tutors who score in the 90th percentile and above on the ACT (although given that they don't publish this cutoff, it may not be a strict requirement). This means that while instructors are above-average, they're not top-tier. A 90th-percentile score equates to a 29 on the ACT (out of 36). The average score is at the Ivy League is between 33 and 35 for the composite ACT, so a 29 is too low. In fact, a 29 isn't a competitive score for any of the top-tier schools in the US.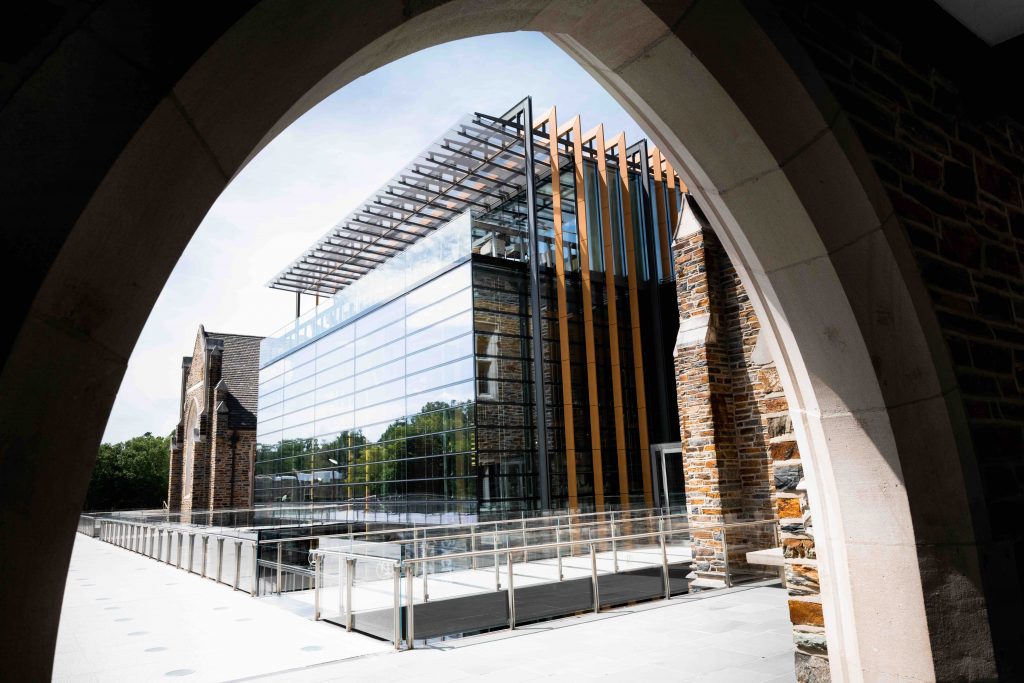 In contrast, several other ACT prep providers hire only top 1% scorers (in the 99th percentile), which means scoring a 35 or 36 on the ACT. (This is definitely a competitive score for the Ivy League and any other top school.) Students might consider PrepMaven (Ivy League and top 1%), Magoosh (top 1%), or Prep Expert (top 1%).
Rating: 5/10
Learn more about one-on-one SAT tutoring with an Ivy-League and top 1% tutor
---
Kaplan Review: Online Platform
The experience and abilities of the tutor or instructor are without doubt the single most important factors in the overall quality of the educational experience for a live class or tutoring, but for online classes and tutoring the platform itself also has an impact.
The Kaplan online platform visually is pretty nice. Students have a home dashboard from which they can navigate to individual study units and practice tests. While other test prep platforms might have an individualized learning plan, Kaplan's courses are more rigid and are not customized to meet the particular strengths and weaknesses of individual students.
Many clients have reported technical problems with the platform, which are compounded by difficulty reaching customer service:
"They are very glitchy, and they barely have customer service. There have been days that I just spent trying to figure out their site, and I have had to cancel plans because of it."
"The website was a jumbled mess — the website is constantly broken and will make you want to rip your hair off. Disappointingly, a lot of the course is just telling you what you already know if you are actually prepping for the standardized tests. Also, some of their methods don't even work or are just inefficient. Sorry to say, but mom and dad just wasted a **** ton of money. Save yourself your time and frustration and go somewhere else."
"Adaptive QBank was not functioning for 2 weeks. I called and emailed several times and received responses that were unhelpful at best and rude at worst."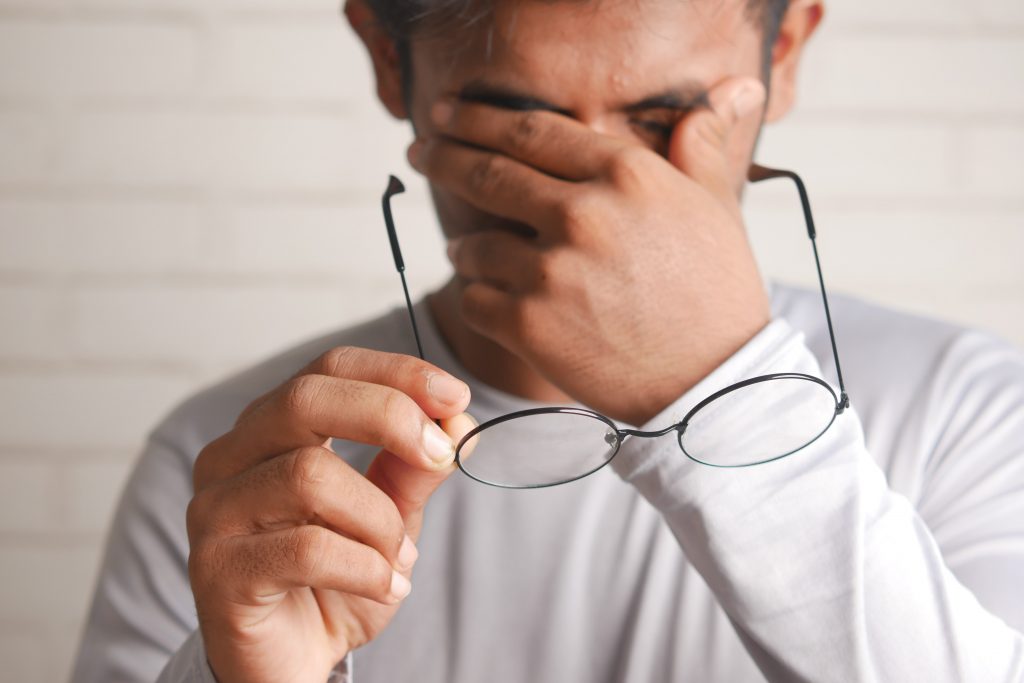 "I've just stopped using the app all together and I tell people I do not recommend Kaplan for this reason. I have an ongoing tech issue with the app where it doesn't load because of a test I generated, the result is an app that just gives me the spinning wheel of death nonstop, non resolving. I've done everything to try and resolve the problem, even offloading the app and reinstalling. Nothing works."
"I thought this would be a helpful test prep experience… boy was I WRONG. Their website is a disaster and removes sections randomly so you cannot access them. Their website also deletes work consistently despite troubleshooting from customer service. Now on to customer service… Everyone I spoke to gave me an attitude despite issues being with their system. It sounds as if these customer service reps have never met a kind person in their life. I would run like the wind from Kaplan test prep!"
Overall, it seems that Kaplan's online learning platform leaves room for improvement.
Rating: 5/10
---
Kaplan Review: Customer Service
When speaking with families, the most common critique of Kaplan's educational services was actually about their lackluster customer support.
Many clients reported that it was impossible to reach Kaplan's customer support or technical support. Emails and messages went unanswered, and phone lines required wait times of several hours.
"Waited on hold with customer service for 4 hours on two different occasions!! Can't get an actual HUMAN to help with my courses. So frustrated and will never be using this company again. Will also tell EVERYONE not to ever use them especially if you need assistance from their customer service. Don't use this company! Not worth it!"
"HORRIBLE! The course itself was fine but the lack of customer service is disgusting. If you ever need help, plan on not receiving it — no matter how urgent. No one answers the phones, the live chat doesn't work, and emails go unanswered for weeks. I wanted to renew my subscription but decided to go with another test prep service who actually cares about helping their customers."
"I didn't like their customer support. I bought the wrong package and tried to change for what I needed and they just told me I couldn't even though I was willing to pay the difference. For me it ended up being a waste of money."
"No response to support emails. I've reached out via email, chat, social media, and had no response whatsoever."
"POOOOOOR customer support. Expensive, system does not work easily and tech support does not answer. Phone number does not understand simple words, it's an automated service. It is a piece of junk."
"The study material and courses were good. I have not taken the test but I am confident I will do okay. My issue is with their customer service department. At the end of every class, they always mention their email address and encourage you to reach out if you have any questions. Well I have reached out twice, and I have also messaged them directly through their online portal. I have gotten zero responses."
Kaplan does offer its students a higher score guarantee for any of its live ACT courses. There are a lot of rules for this guarantee, and they're known for avoiding it on technicalities, so make sure you read all of the fine print.
Note that this higher score guarantee means only a score that is higher than the previous ACT score, even if only by one point. If you score a 21 the first time, spend six months studying, and then score a 22, you cannot make a claim on the guarantee. Many other ACT prep services offer stronger point increase guarantees.
Rating: 4/10
---
Kaplan Review: Final Verdict
Kaplan is one of the giants of the test prep industry, and so their ACT prep products, courses, and tutoring are well-known.
However, we found that they were overall overpriced and of lower quality than other options. As one client said,
"This is a large corporation chiefly concerned with profit. It can meaningfully improve your score yes, but you are far better off buying prep books and paying a private tutor. Don't buy into a system that rips off students, instructors, and publishers."
Their online learning platform has been reported to have tech problems, and their customer service is very hard to reach.
Their instructors and tutors do not have specific credentials, whereas other companies can boast top 1% or Ivy-League instructors.
Some of their online materials might be helpful to students studying for the ACT, but they're not as good as real ACT questions, which are available for free or very low cost elsewhere.
Ultimately, any amount of practice will help students prepare for the ACT, but there are many other options that will teach students more effectively, at better prices.
For families on a budget, we cannot recommend enough Khan Academy's free SAT materials created in partnership with the College Board, creators of the SAT. While the SAT and the ACT are obviously different tests, there's a lot of overlap (the main difference is that the ACT has more advanced math), and working through these high-quality free materials is a great place to start. Magoosh's ACT prep course is pretty good value, too.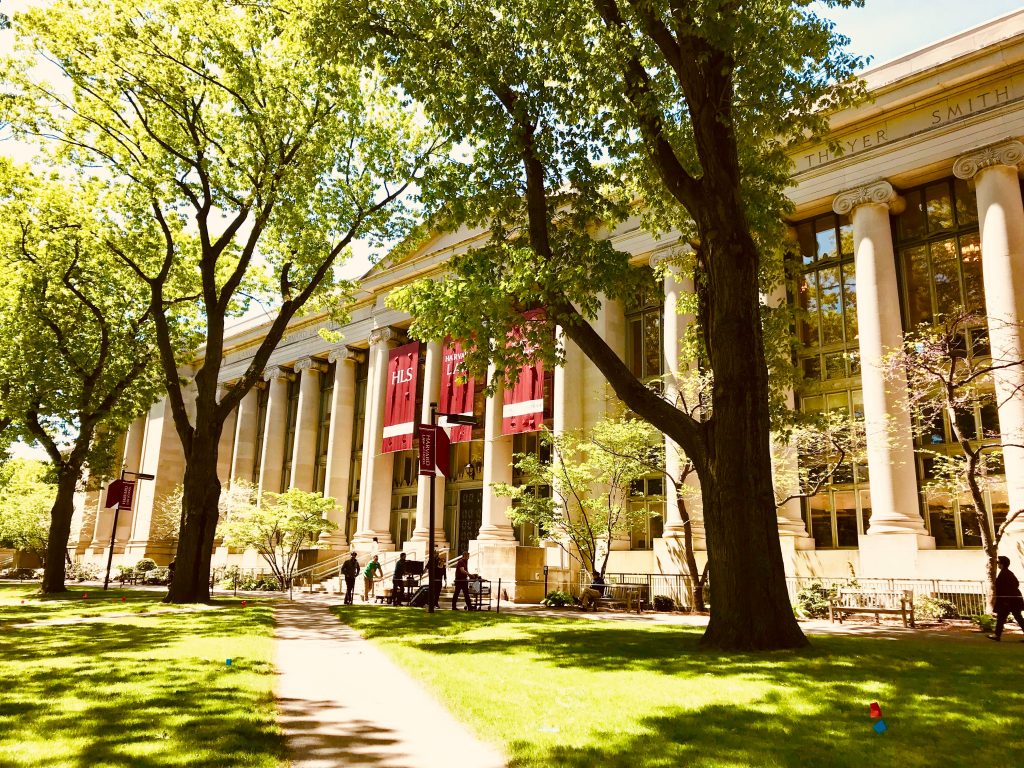 If students and families are looking for a more hands-on tutoring company with carefully selected Ivy-League tutors with prior teaching experience and specific training, we recommend working with a more selective tutoring service like PrepMaven ($66–349/hour) or Elite Ivy Tutors ($200–300/hour), where all of the tutors are from the Ivy-League with impressive backgrounds, and where the quality of instruction is consistently very high.
Overall Rating: 5/10
Schedule a free consultation with an educational consultant at PrepMaven
---
Related Articles
15 Best ACT Tutoring Services This Year (75 Tutoring Services Reviewed)
12 Best SAT Prep Courses This Year (32 Courses Reviewed)
15 Best Online SAT Tutoring Services This Year (75 Tutoring Services Reviewed)
15 Best PSAT Tutoring Services This Year (75 Tutoring Services Reviewed)
Kaplan ACT Prep Review: Is Kaplan the best choice for ACT prep in 2022?
Average SAT Scores: The Latest Data
Varsity Tutors Review: Is It Worth the Cost?
When Should You Take the ACT? 9 Sample Testing Schedules
14 Best College Essay Services for 2022 (40 Services Reviewed)
SAT vs ACT: Everything You Need to Know
15 Best Online Writing Tutoring Services This Year (50 Services Reviewed)
Wyzant vs. Varsity Tutors: Which Tutoring Service is Better?
…and more on our blog!
Schedule a short free consultation with an educational consultant today!
---
Emily
Emily graduated summa cum laude from Princeton University and holds an MA from the University of Notre Dame. She was a National Merit Scholar and has won numerous academic prizes and fellowships. A veteran of the publishing industry, she has helped professors at Harvard, Yale, and Princeton revise their books and articles. Over the last decade, Emily has successfully mentored hundreds of students in all aspects of the college admissions process, including the SAT, ACT, and college application essay. 
---
CHECK OUT THESE RELATED POSTS