PrepScholar is a newer test prep company that provides courses and tutoring for the SAT, ACT, and other important tests.
Considering working with PrepScholar for test prep? Read this in-depth review first.
We deployed our deep expertise with test prep to evaluate PrepScholar's offerings and get all the answers for you.
Read on to learn about PrepScholar's pricing, instructors, online platform, and customer service, and discover whether their test prep is the right fit for you.
Not sure how to select an online tutoring service?
Schedule a free consultation with an educational consultant at PrepMaven
---
PrepScholar Review: Fast Facts
PrepScholar offers a wide range of on-demand video courses, group classes, and one-on-one tutoring for important tests like the SAT and ACT
On-demand video courses (with no instructor contact) start at $397
Individual tutoring for SAT or ACT prep costs $130–249 per hour, with a minimum package of $995
PrepScholar's group classes are only half as long as competitors' classes, so clients are paying similar prices but for half of the teaching hours
Not sure what kind of tutoring is the right fit? Schedule a free consultation with an educational consultant at PrepMaven
---
PrepScholar Review: Test Prep Options & Pricing
PrepScholar offers pre-recorded video courses, live group classes, and tutoring for the SAT and ACT. They also provide individual tutoring for AP subjects. Finally, they have recently added on-demand courses for the PSAT, GRE, GMAT, and TOEFL tests.
PrepScholar Complete SAT, $397 — pre-recorded video lessons and practice questions, but no contact with an instructor
PrepScholar Complete ACT, $397 — pre-recorded video lessons and practice questions, but no contact with an instructor
PrepScholar Complete Premium, $580 — two years of access to the same pre-recorded video lessons and practice questions, but no contact with an instructor
PrepScholar Dual SAT and ACT, $597 — pre-recorded video lessons and practice questions, but no contact with an instructor
PrepScholar Classes, $895 — 9 hours of live classes, plus access to the pre-recorded video lessons and practice lessons
PrepScholar Complete + Tutoring, $995–6995 — private tutoring, plus access to the pre-recorded video lessons and practice lessons
PrepScholar AP Tutoring, $75–90/hour — individual tutoring sessions
PrepScholar PSAT, GRE (general graduate school), GMAT (business programs), TOEFL (English language) — additional courses featuring pre-recorded video lessons and practice questions, but no contact with an instructor
While these prices might initially look similar to other test prep companies, PrepScholar's prices are actually quite high. That's because their courses contain only about 50% of what similar courses from other test prep services offer.
For example, PrepScholar's live group SAT Classes cost $895 for just 9 hours of class time. In comparison, the Princeton Review's SAT Essentials course costs $949 for 18 hours of class time, or twice as much live class time as PrepScholar's program for around the same price. Kaplan's Live Online SAT Prep class is also 18 hours long, but costs just $699.
Now, savvy readers might point out that giant test prep providers like the Princeton Review or Kaplan don't hire instructors with top-tier test scores and educational backgrounds. However, there are a handful of other smaller companies that offer SAT courses with amazing Ivy-League instructors. PrepMaven's SAT Masterclass runs $995 for 21 hours of live classes taught by the company co-founder, a Princeton grad with many years of teaching experience.
PrepScholar's rates for SAT or ACT tutoring are also overpriced. The smallest package available for SAT or ACT tutoring is $995 for 4 hours of tutoring, which comes out to $249/hour. This is quite a high price, given that some of their tutors are still college students! Students who want to work with top 1% tutors can also consider PrepMaven (one-on-one prep with Ivy-League tutors starting at $79/hour), Prep Expert ($59–89/hour), or SoFlo Tutors ($60–90/hour).
Keep reading for more detailed reviews of each of PrepMaven's test prep options!
Rating: 4/10
---
PrepScholar Review: Self-directed test prep courses
| | | | | | |
| --- | --- | --- | --- | --- | --- |
| | Complete SAT | Complete ACT | Dual SAT & ACT | Complete SAT Premium | Complete ACT Premium |
| Cost | $397 | $397 | $580 | $597 | $597 |
| Access to materials | 12 months | 12 months | 12 months | 24 months | 24 months |
| Practice tests | 10 tests | 5 tests | 15 tests | 10 tests | 5 tests |
PrepScholar's main products for test prep are their Complete SAT course and Complete ACT course.
Despite the name, however, these products are far from "complete."
Each one offers students a combination of pre-recorded video lectures and written explanations of core test concepts and strategies. Students can then drill each concept with online practice questions and quizzes.
There is no contact with an instructor or any way to ask for help at any point during these courses. This type of self-directed course is best for students who are capable of managing their own schedules without the assistance of an instructor.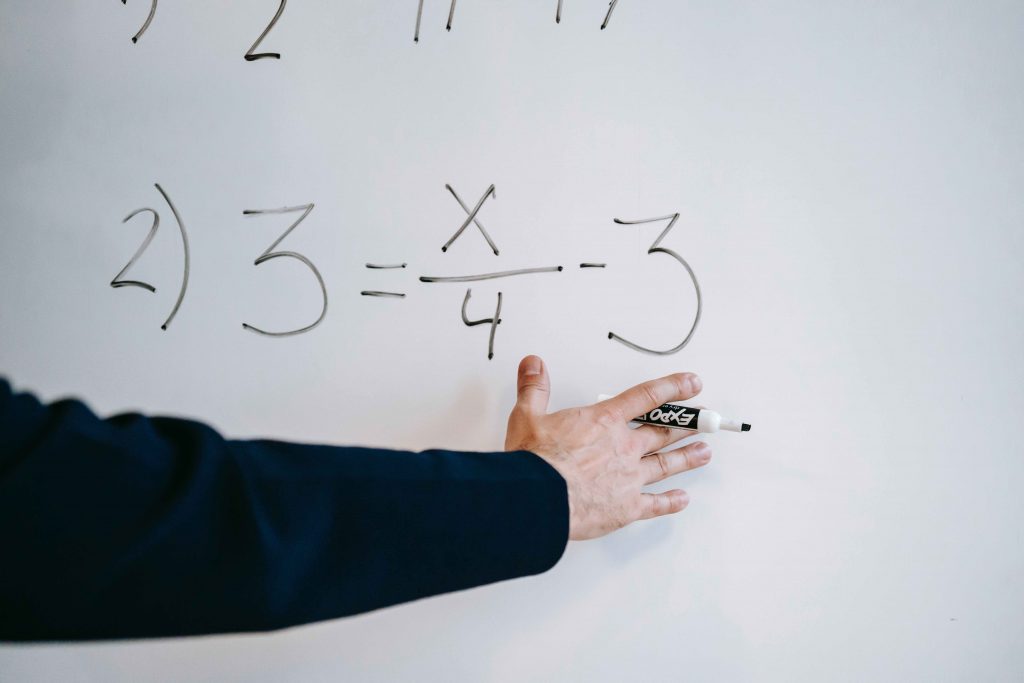 The online courses for the SAT and ACT are nearly identical in format, and some content is the same for both courses, especially for math. Both programs take, on average, about 40 hours of work for students to complete. Each one starts with a one-hour diagnostic test to set a baseline. (In contrast, we recommend taking a real complete SAT or ACT to find weak spots.)
PrepScholar's software then uses this brief diagnostic test to create a study plan. The student's skill in each subject area is given a rating: core, advanced, or mastery. Students must progress to "mastery" level to complete each topic.
Initially, we liked that this was more customized than the software for more rigid online test prep programs, like the one from Kaplan. However, we found that many students have found it frustrating.
On the one hand, students who have a lot of work to do in order to be ready for the SAT have found it grueling to get through all three levels of each unit. It can be discouraging to get stuck on the same unit — and in order to qualify for the score increase guarantee, students do need to achieve "mastery" of every subject.
"I called PrepScholar to explain what constituted 'complete' the course. She said, 'your child must achieve mastery level in all 49 skill areas.' When I wondered if a student could do that, she said, 'Oh don't worry MOST of our students achieve mastery of all skills in only 50 hours of online instruction.' This statement is 100% untrue. I asked how many hours a struggling student might take to achieve mastery in ALL 49, worst case. She said '100' hours.

Our daughter spent 4 months, 110 hours online and 18.5 hours of tutoring to get a 90-point improvement, with 'mastery' in only 3 of 49 skills. The 'terms' also indicate that a skill may no longer be assigned if you have taken it too many times. In 110 hours, no skill was ever 'no longer assigned' to our daughter. So that statement is UNTRUE.

The terms are RIGGED so that your child will never qualify for the 'guarantee.'"
On the other hand, students who are already moderately well-prepared for the SAT or ACT but are striving for a higher score may find the materials too brief:
"We used the online only services of PrepScholar (not tutoring). All the marketing materials make a strong case for advanced materials that students should commit to 50 hours to fully take advantage of the material. My students (2) essentially maxed out of the materials (i.e. achieved 'mastery' in the Prep Scholar system) after <15 hours each. After you take a module one time and still need improvement, you are tested again in the same area — but the second test is highly repetitive of the first test. The content is quite limited. Students who are of moderate competency at the material don't get much value out of the online materials, there simply is not enough content, variety or depth."
"Their product of low value for certain types of students."
In short, PrepScholar's online courses are not a good fit for either students who have a lot of room to grow or higher-scoring students who already have basic knowledge of many test concepts.
Furthermore, not every lesson includes video — some provide only a written explanation of the concept, which many students have found dry and less helpful. One reviewer has described this text-only content as "lengthy, in the weeds, and just plain dry." In these cases, there's little difference between PrepScholar's course content and a good test prep book, which would cost only $10–40 rather than $400.
In addition to the basic SAT or ACT course, PrepScholar offers a "Dual SAT & ACT" course that combines the material for the two tests. There's also a "premium" option for each course that simply extends the access time from 12 months to 24 months, which might be better for students who are starting test prep earlier and want to be able to practice over a longer period of time, for example from spring of sophomore year to fall of senior year.
So is PrepScholar's self-directed SAT or ACT prep worth the cost?
Ultimately, we'd say no. Their video explanations are often missing, and those that are included are not as high-quality as the more professional videos offered by test-prep giants like Kaplan or the Princeton Review.
We do like how PrepScholar does have a focus on test strategy for the SAT and ACT, which is lacking from some other test prep programs. We also found that PrepScholar offers an extensive set of practice questions with explanations.
However, while additional practice questions are helpful, we find that they're less effective for raising your SAT score than working with real questions from actual past SAT tests. That's because while PrepScholar's authors will try to mimic the test, they're always going to have slight differences in style compared to the real SAT.
The same goes for the full-length practice tests. We strongly recommend that students focus on real SAT tests for practice, not fake tests created by an outside company. A top-notch tutor or SAT prep class can help students navigate how to use the existing real SAT tests most effectively.
Furthermore, a very similar set of practice questions and explanations — but this time created in partnership with the College Board, the makers of the SAT — is available completely for free from Khan Academy. Similarly, 8 full real SAT tests are available from the College Board or on Khan Academy. These resources are available forever, with no 12-month cutoff. As one student noted:
"Lessons were decent but you can find the same ones on Khan Academy, WITHOUT all the errors of PrepScholar. However, their lackluster lessons are not the issues. The questions that they attached after each of them at least 2/5 would have issues, marking my correct answer as wrong but explanations have the same answer as me, or just downright having an incomplete/incorrect explanation on how to find the answer."
In fact, we'd recommend that students who want to self-study for all or a portion of their SAT or ACT prep start with the materials from Khan Academy and real full-length tests from the College Board, and then use printed books or help from a tutor to learn some test strategies and focus on any remaining weak spots.
If students want a guiding hand through the entire test-prep process with access to a real instructor for questions and live feedback, then PrepScholar's "Complete SAT" course or "Complete ACT" course is not the answer. Students should instead consider a live test-prep group class or a private test-prep tutor.
Rating: 4/10
Looking for the best SAT prep resources? Schedule a free test prep consultation
---
PrepScholar Review: Live group test prep classes
While PrepScholar's main focus is on their self-directed SAT and ACT courses, many students prefer to have guidance from a real instructor along their test-prep journey.
To answer this need, PrepScholar offers group classes for both the SAT and the ACT. These classes meet online over video with a live instructor either once per week or twice per week.
First of all, the good: we like that class sizes are small, about 9 students per class. Students also get access to PrepScholar's extensive bank of practice questions. And PrepScholar's guarantee of a score increase of 160 points (to students who meet all of the fine-print requirements) is generous.
However, as we mentioned above, these classes are only about half as long as similar classes from competitors. PrepScholar's classes meet only six times, and students need to commit to a particular schedule. PrepScholar's SAT class has the following schedule:
Class 1: Reading methods, big picture and structure.
Class 2: Reading closely and using evidence.
Class 3: Math strategies, geometry, data, ratios.
Class 4: Algebra: equations, systems, functions, and polynomials.
Class 5: SAT grammar and usage.
Class 6: Rhetoric and test-day strategies.
There are only three hours (two classes) spent on each part of the each part of the test: Reading, Writing, and Math. This is not very much time at all. Students who have gaps in their knowledge will definitely need more time to cover all of the material covered on the test. Conversely, this is also not nearly enough time to cover the challenging material that will separate the good students from the elite students.
The situation is even worse for PrepScholar's ACT class:
Class 1: English section strategy, grammar and usage.
Class 2: English rhetoric, the Top 5 Math strategies, and geometry.
Class 3: Numbers and Algebra: Statistics, functions, and more.
Class 4: Reading method, details to big picture.
Class 5: Science: Experiments, Data, and Viewpoints.
Class 6: The Essay and test-day strategies.
They've tried to cram the five ACT sections into just six classes, but there's simply no way to effectively cover all of the material and strategies for the test.
Nevertheless, PrepScholar charges $895 for each of these classes, which is a similar price to what other test prep providers charge for classes that are over twice as long.
Among the test prep giants, the Princeton Review's SAT Essentials course costs $949 for 18 hours of class time. Kaplan's Live Online SAT Prep class is also 18 hours long, but costs just $699. Of course these giant companies don't have top-tier instructors; there are no set qualifications for instructors at either Kaplan or the Princeton Review, so teacher's don't necessarily have top test scores themselves or diplomas from competitive universities.
However, smaller boutique companies do offer courses with instructors from the Ivy League who scored in the top 1%. Check out PrepMaven's SAT Masterclass ($995), which provides for 21 hours of live classes taught by the company co-founder, a Princeton grad with many years of teaching experience. Magoosh also offers a budget-friendly live group class with a top-1% instructor for just $399.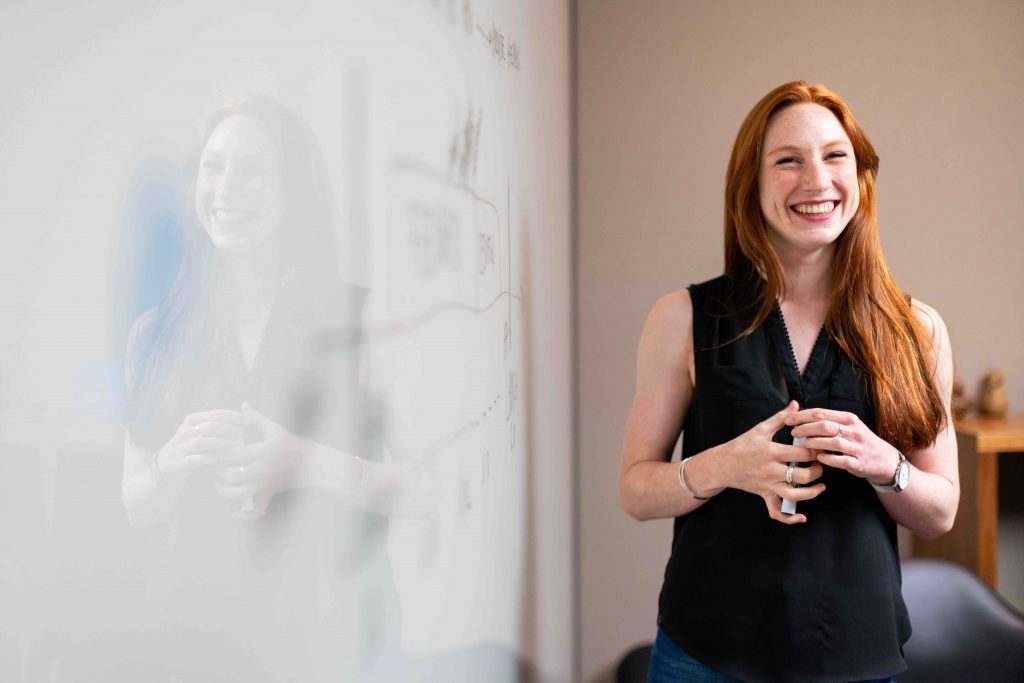 Furthermore, neither PrepScholar's SAT class nor ACT class offers any additional support from an instructor. Many competitors offer some combination of group chats, office hours, or other ways for students to ask questions about practice problems or specific test concepts outside of class. PrepMaven's SAT Masterclass is particularly generous, as students have an extra live session with the Ivy-League instructor every week to ask questions.
Finally, we'll note that while these group classes do include extensive question banks and several full-length practice tests, these are not the best practice materials.
It's always better to focus on real questions and official past tests, not imitation practice questions created by outside companies. A great test-prep class or tutor will help guide students how to find the best real test questions for practice.
Rating: 4/10
---
PrepScholar Review: Test prep 1:1 tutoring
In addition to their large group classes, Kaplan also offers one-on-one SAT and ACT tutoring.
Individual tutoring might be an especially good fit for students who need more than a quick review of core concepts. This has been especially true after Covid, as there has been an unprecedented drop in student's math and reading skills due to interruptions in schooling.
Individual tutoring is also a great idea for students who are pursuing very high scores (1400 and above for the SAT, or 30 and above for the ACT), and who might feel bored in a general class aimed at the average student. High-achieving students should make sure that they're working with a tutor who got a top score on the SAT or ACT themself — look for tutors who scored in the top 1% of test-takers.
Note that if high-achieving students are aiming for a National Merit scholarship, they'll need a top 1% score on the PSAT, the version of the SAT that students take in October of their junior year. Every year, $35 million in scholarships are awarded through the National Merit program, and some colleges offer full-ride scholarships and other perks to National Merit students. An elite SAT tutor can help with preparation for the PSAT and this competition as well as the SAT.
That said, one-on-one tutoring can be a good fit for any student! Individual tutoring sessions tend to be more impactful in a shorter period of time, since they can hone in on the specific weaknesses of that student, so they're great for busy students who want to make the most of their SAT study time.
An experienced tutor can also make sure to create individualized homework assignments that target the areas the student needs to strengthen to improve their SAT scores.
Is PrepScholar a good choice for SAT tutoring?
We found it to be significantly overpriced compared to other options.
There's no way to purchase tutoring hours without access to the (so-so) self-directed course as well.
That means that the smallest tutoring package available for SAT or ACT prep is the Complete + Tutoring "Monitored Prep" package. For $995, students get 4 hours of tutoring and access to the self-directed online course materials.
While families might be attracted by the combination of the self-directed learning with a few hours of tutoring, they should know that a top-notch SAT or ACT tutor will be able to provide students with customized homework and practice problems that are more tailored to the needs of the individual student (not to mention higher quality) than any online course.
Doing the math, the "Monitored Prep" package comes out to an effective tutoring rate of $249/hour, which is significantly higher than other comparable tutoring services — especially considering that some of the tutors may still be undergraduate students themselves.
The effective tutoring rate decreases a bit with larger tutoring packages, but remains quite high:
| | | | |
| --- | --- | --- | --- |
| Package | Package cost | Hours of tutoring | Effective tutoring rate |
| Monitored Prep | $995 | 4 | $249/hour |
| Tutor-Led Prep | $1995 | 12 | $166/hour |
| Full Tutoring Prep | $2995 | 20 | $150/hour |
| Maximum Tutoring Prep | $6995 | 54 | $130/hour |
Are PrepScholar's SAT and ACT tutors worth these high prices?
On the one hand, they're a more selective group of tutors than many competitors. PrepScholar's tutors have scored in the top 1% of test-takers, and many have attended top universities.
This makes PrepScholar's tutors more highly-qualified than tutors at competitors like the Princeton Review, Kaplan, Study Point, LA Tutors, and Varsity Tutors, none of which have specific requisite qualifications for their test-prep tutors.
However, there are several other options that provide tutoring with elite top-1% scorers. Companies like Parker Academics ($200/hour) and Elite Ivy Tutors ($200–300/hour) offer tutoring with top scorers at comparable prices. At more affordable prices, families can still work with top-1% tutors through Prep Expert ($59–89/hour) or SoFlo Tutors ($60–90/hour). PrepMaven offers the best of both worlds: tutors at a range of prices, from $79/hour to $349/hour, all with Ivy-League and top-1% tutors but with prices depending on the additional qualifications that the tutor might have (like advanced degrees or impressive professional awards).
We also know from our insider research that PrepScholar's tutors don't receive extensive training in test-prep methods, unlike tutors at PrepMaven or the Princeton Review.
In the end, PrepScholar's individual SAT and ACT tutoring is better than some options, but it's wildly overpriced for what they offer. Students can find tutoring of comparable or higher quality with other tutoring services.
Rating: 6/10
Learn more about one-on-one SAT tutoring with an Ivy-League and top 1% tutor
---
PrepScholar Review: Online Platform
For a self-directed online course, the online platform is the product itself!
Meanwhile, the experience and abilities of the tutor or instructor are without doubt the single most important factors in the overall quality of the educational experience for a live class or tutoring… but for online classes and tutoring the platform itself also has a significant impact.
In general, PrepScholar's online platform has a simple, straightforward look. Their online course has just three tabs on the navigation bar and there aren't many distractions. On this online platform students can view content lessons, strategy lessons, and progress trackers.
One critique of PrepScholar's online platform is that not every concept has video lessons available — some are text-only, like reading a textbook online. The videos that they have are generally less polished than the ones produced by test-prep giants like Kaplan and the Princeton Review.
As we've mentioned, some students find the "repeat until mastered" approach to be frustrating if they can't quite get it, while other students find the content to be too easy and short.
Some clients have reported technical problems with the platform, which are compounded by difficulty reaching customer service.
Rating: 6/10
---
PrepScholar Review: Customer Service
How does PrepScholar's customer service stack up?
First of all, many clients have commented that their score guarantee policy, which initially looks quite generous, is very strict. It's quite difficult to make a successful claim for a refund, because there's a lot of fine print involved. In particular, students must have achieved "mastery" in each of the test subjects, which is not possible for all students:
"I cannot evaluate how effective PrepScholar is, but I can say that their refund policy is incredibly strict. DO NOT purchase if there is any chance that your child will not take the SAT. PrepScholar absolutely refuses to issue a refund, regardless of the situation, once you have gone beyond the trial period. I know from personal experience."
"Thousands of dollars and my score went down! Considering a lawsuit as they refused to refund money because their app wouldn't work to meet their 'requirements.' I'm looking to sue! Would NOT recommend."
"We have had quite a disappointing experience. The materials in tests are easier than in real test. Promise about money back is not real."
Other clients have noted that their customer service is hard to reach. Their phone calls are reserved for sales calls, and their responses by email are sometimes unhelpful.
"When I gave the company feedback they would only correspond in email, not by phone and only canned responses from a first-level support person. They declined to interact or to consider that their product advertising is misleading and their product of low value for certain types of students."
"This is a terrible company and they refuse to talk to you on the phone if you have a problem. They will only take a phone call if you haven't bought it yet. I have contradicting emails. They refuse to send me my ACT book. Refuse to handle my problem on the phone. I'm about to call my credit card company to charge back because they refuse to send me my ACT book or handle my problem!"
"Online support is poor. They will answer emails, but just using the party line. They did re-set some sections for me at my request, so that was helpful."
"If I could give the company 0 starts I would. Never been more dissatisfied with ANY purchase in my life. Customer service is unavailable after you spend hundreds of dollars. The software does not load and we just spent 2 days trying their "troubleshooting" which is an automated canned response. They haven't answered our initial inquiries from 2+ days ago. Horrible, horrible service and the product doesn't work."
Finally, a number of clients reported that they were unable to get a refund or extended access to the test-prep products when SAT and ACT tests were initially canceled in 2020 due to the Covid-19 pandemic.
"With COVID, we delayed our son taking the SAT. After 12 months, they terminated access while a fixed term is not listed on the website or the welcome letter. DON'T USE PrepScholar!
This is the kind of personal touch that is often lacking from a larger company like PrepScholar. For a more hands-on and empathetic approach, we recommend considering a smaller boutique company like PrepMaven, Elite Ivy Tutors, or the Tutoring Service of New York.
Rating: 5/10
---
PrepScholar Review: Final Verdict
PrepScholar is a newer presence in the test prep industry, but they're already one of the larger companies.
In the end, we found that while they have some good elements, on the whole their products are lacking or overpriced.
Their customer service can be very hard to reach, and their generous score raise guarantee is in reality very difficult to claim.
Some of their online materials might be helpful to students studying for the SAT or ACT, but they're not as good as real official test questions, which are available for free elsewhere.
Ultimately, any amount of practice will help students prepare for the SAT and ACT, but there are many other options that will teach students more effectively, at better prices.
We like that all of their instructors for live classes and tutoring are top 1% scorers who come from elite schools. However, they've sneakily made their SAT and ACT classes only half the length (or shorter) than other test-prep options in the same price range.
That means that while the sticker price for their live classes might look similar, PrepScholar's live classes are actually at least twice as expensive as other options, including other classes with top-1% or Ivy-League tutors.
If students are looking for a top-notch SAT prep class, but with smaller classes, more individualized attention, and top 1% instructors who hail from the Ivy League, we recommend PrepMaven's SAT MasterClass. If families are specifically interested in one of the large test prep companies, we recommend Princeton Review over Kaplan.
For families on a budget, we cannot recommend enough Khan Academy's free SAT materials created in partnership with the College Board, creators of the SAT. Magoosh's SAT prep course is pretty good value, too.
Similarly, PrepScholar's SAT and ACT tutoring is wildly overpriced compared to test-prep competitors.
If students and families are looking for a more hands-on tutoring company with carefully selected Ivy-League tutors with prior teaching experience and specific training, we recommend working with a selective tutoring services like PrepMaven ($66–349/hour) or Elite Ivy Tutors ($200–300/hour), where all of the tutors are from the Ivy-League with impressive backgrounds, and where the quality of instruction is consistently very high.
Overall Rating: 5/10
---
Related Articles
12 Best SAT Prep Courses This Year (32 Courses Reviewed)
15 Best Online SAT Tutoring Services This Year (75 Tutoring Services Reviewed)
15 Best PSAT Tutoring Services This Year (75 Tutoring Services Reviewed)
Kaplan ACT Prep Review: Is Kaplan the best choice for ACT prep in 2022?
Princeton Review vs Kaplan: Which SAT Prep Service is Better?
Kaplan SAT Prep Review: Is Kaplan the best choice for SAT prep in 2022?
Average SAT Scores: The Latest Data
Varsity Tutors Review: Is It Worth the Cost?
When Should You Take the SAT? 9 Sample Testing Schedules
15 Best ACT Tutoring Services This Year (75 Tutoring Services Reviewed)
14 Best College Essay Services for 2022 (40 Services Reviewed)
15 Best Online Writing Tutoring Services This Year (50 Services Reviewed)
Wyzant vs. Varsity Tutors: Which Tutoring Service is Better?
…and more on our blog!
Schedule a short free consultation with an educational consultant today!
---
Emily
Emily graduated summa cum laude from Princeton University and holds an MA from the University of Notre Dame. She was a National Merit Scholar and has won numerous academic prizes and fellowships. A veteran of the publishing industry, she has helped professors at Harvard, Yale, and Princeton revise their books and articles. Over the last decade, Emily has successfully mentored hundreds of students in all aspects of the college admissions process, including the SAT, ACT, and college application essay. 
---
CHECK OUT THESE RELATED POSTS