These days Varsity Tutors operates the largest platform for online tutoring in the US.
Considering using Varsity Tutors for tutoring or live online classes? Read our in-depth review first.
We did the hard work of interviewing students, families, and instructors with Varsity Tutors to get the inside scoop about their services. We backed that up with hours of research to answer all of your questions about Varsity Tutors.
Not sure how to select an online tutoring service?
Schedule a free consultation with an educational consultant at PrepMaven
---
Varsity Tutors Review: Fast Facts
The average cost of each tutoring session with Varsity Tutors is $146–190, or $73–95/hour.
The minimum purchase in order to schedule tutoring is typically $1,140 — or else $1794 for a 6-month contract for their monthly subscription.
One-on-one tutoring is available for a wide range of subjects and for all ages (K-8 students, high school students, college students, and adults).
It takes on average 2–4 days to be matched with a tutor and start sessions.
On-demand video courses and live group classes are also available for many subjects.
Instructors with Varsity Tutors do not have any specific credentials or training, despite marketing claims.
The quality of tutoring is hit-or-miss and definitely overpriced compared to alternatives.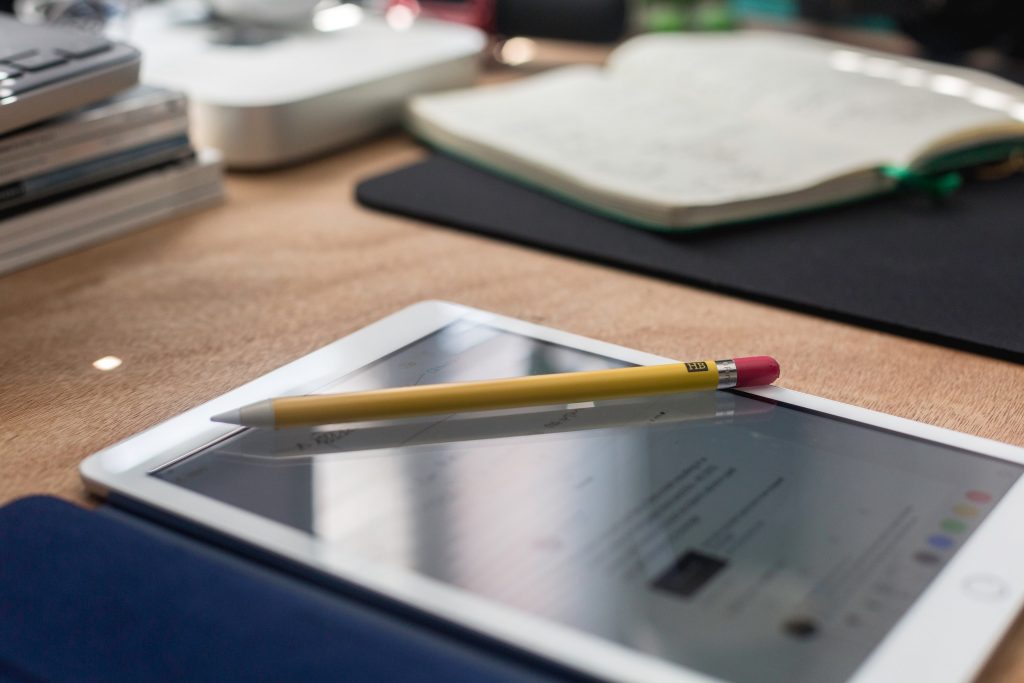 Not sure what kind of tutoring is the right fit? Schedule a free consultation with an educational consultant at PrepMaven
---
Varsity Tutors Review: Range of Services
Based in St. Louis, Varsity Tutors has grown rapidly in recent years to become the largest online tutoring platform in the US. They offer a variety of services including:
Individual tutoring for academic subject areas (Math, English, Physics, History, etc.)
Individual tutoring for test prep (SAT, ACT, GRE, LSAT, etc.)
Live group bootcamp classes for test prep (SAT, ACT)
Live group classes and workshops in enrichment subjects
On-demand videos for academic and enrichment subjects
Most of their tutoring is focused on core skills in reading, writing, math, and test prep for the SAT and ACT. In recent years, especially with the Covid-19 pandemic, they've expanded to offer more classes in "enrichment subjects" like how to draw animals, use Microsoft Excel, or perform magic tricks.
These educational services are offered for a wide age range:
Kindergarten through 8th grade
High school
College
Adult
Varsity Tutors now offers "Learning Membership Plans" that combine live group classes with limited hours of individual tutoring for a recurring monthly fee.
Rating: 9/10
---
Varsity Tutors Review: Price
One common complaint about Varsity Tutors is that they're not transparent with their pricing. For the most part, their rates are not posted online, and can only be ascertained by scheduling a call with one of their sales reps, where they're notoriously pushy.
However, we've done some research to discover important information about their pricing. Here's what we found:
The cost of one-on-one tutoring with Varsity Tutors ranges from $73 to $95 per hour, depending on which package clients purchase:
$1,140 for 12 tutoring hours ($95/hour)
$1,920 for 24 tutoring hours ($80/hour)
$2,700 for 36 tutoring hours ($75/hour)
$3,504 for 48 tutoring hours ($73/hour)
Note that the minimum purchase for individual tutoring is a package of $1,140 for 6 sessions (12 tutoring hours).
Varsity Tutors' Learning Membership plans combine unlimited group enrichment classes with 4 hours of tutoring per month. The cost for Learning Membership plans are as follows:
$1,794 for 6 months ($299/month)
$3,228 for 12 months ($269/month)
Varsity Tutors also offers group test prep bootcamps for SAT and ACT prep in three different time frames: as a one-week bootcamp, spread out over four weeks, or spread out over eight weeks. These group classes do not include any full practice tests or additional support for students outside of class time. Regardless of the time frame, the cost for each test prep bootcamp is the same:
$525 for 16 hours of group class
These prices are very high given the quality of the tutoring and classes (more on that below). 
Varsity Tutors' rates put them in the same range as higher-end tutoring services with Ivy-League tutors and instructors with graduate degrees or years of experience — for example, families can consider tutoring with elite Ivy-League tutors at PrepMaven starting at $66/hour, with top scorers at SoFlo ($60–90/hour), or with graduate students from the Tutoring Service of New York ($112–160/hour).
However, the actual quality of their services is more in line with competitors like Pearson ($38–42/hour), Skooli ($39–49/hour), and Learner ($40+/hour).
It's also possible to find some good individual tutors on the marketplace Wyzant in the $50–90/hour range, and budget-friendly tutors with rates from around $20/hour.
In this context, Varsity Tutors is glaringly overpriced.
Rating: 3/10
---
Varsity Tutors Review: Tutor Qualifications
Probably the single most important aspect in determining the outcome of tutoring is the individual tutor.
These days, there are many online tutoring platforms. If you pay attention, you'll notice that tutor qualifications vary hugely.
On some platforms, tutors could be recent graduates of high school, while other platforms might offer tutors with Master's or PhDs. Some tutors might have degrees from local colleges, while other tutors might have Ivy-League experience and degrees from Harvard or Princeton. And some platforms might hire tutors after a short questionnaire and let them start teaching immediately, while others might have a competitive interview process and rigorous tutor training.
In the end, it comes down to this question: who do you want teaching your student?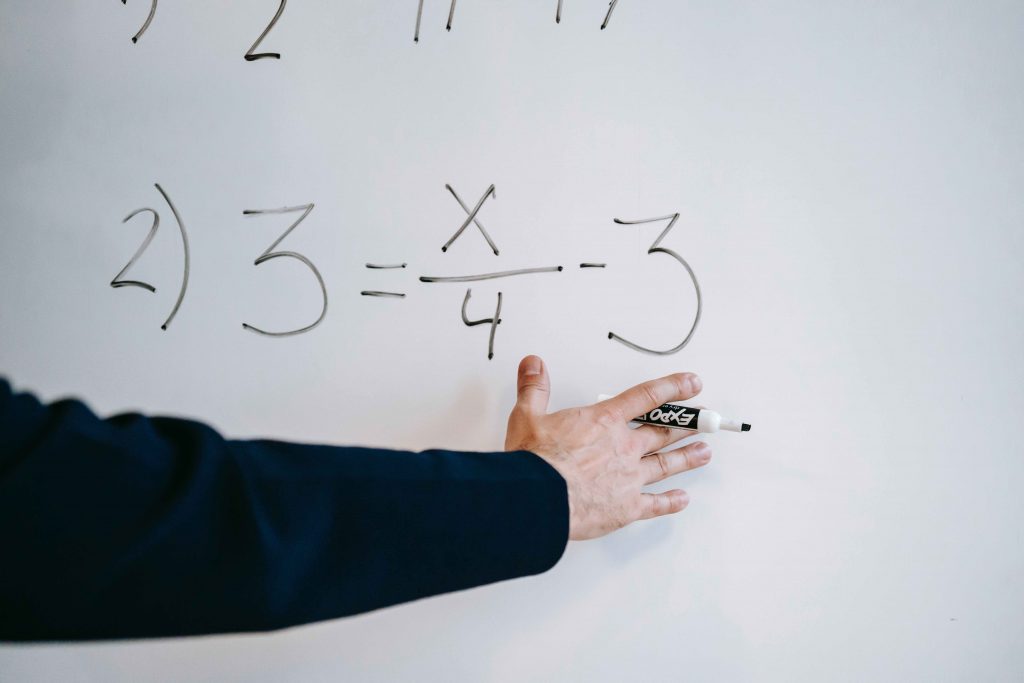 With Varsity Tutors, all tutors have at least a high school diploma, and most have a college degree. A small handful of tutors might have Ivy-League degrees (these are the ones the company tends to feature for marketing), but most tutors studied at local or less-competitive schools. 
Since clients cannot choose which tutor they work with, it's up to luck what credentials the selected tutor will have.
All tutors with Varsity Tutors have passed a background check. This is not mandatory for tutors on Wyzant, but it's possible to see on each tutor's profile whether they're taken a background check.
Tutors with Varsity Tutors become "certified" in individual subject areas. However, this is a bit misleading, as in most cases certification requires simply passing a 10-question online quiz.
Past teaching experience is not required for tutors with Varsity Tutors.
Aspiring tutors can join the Varsity Tutors team within just a few days, and there is no training for tutors with Varsity Tutors. Tutors are also not provided with any curriculum or teaching materials and must create their own. This means that the quality of teaching is very uneven.
Despite implications in their marketing that clients can select individual tutors, Varsity Tutors does not allow families to select the tutor.
Instead, their headquarters has complete control over matching students with tutors. Families and students answer a questionnaire about the student's learning goals, personality, and schedule. Then Varsity Tutor's central team sends this student profile out to all tutors for that subject area. Tutors can then respond to indicate interest, and from this pool of tutors Varsity will select the best match.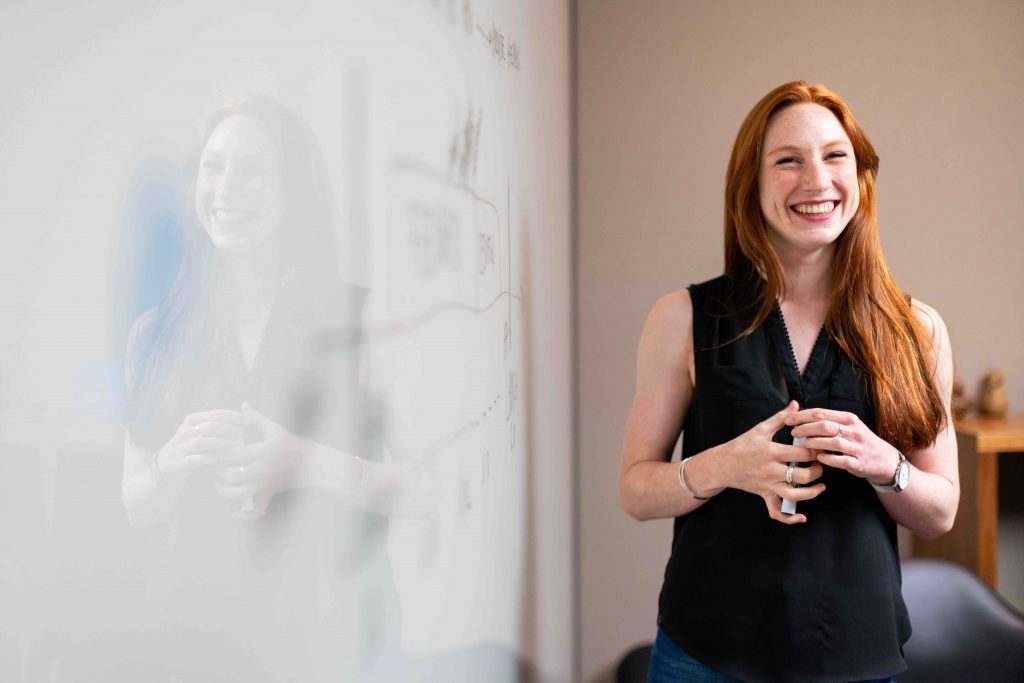 Some families get lucky and are paired with a great tutor who knows the subject material and works well with the student's personality and learning style.
Some families are less lucky and are stuck with tutors who are woefully underprepared or even unprofessional. It's a bit of a gamble!
Some comments from clients:
"They sell you their service as if it was perfect until they get your money. They entice you to sign up for 2 years, 1 year, several months or 1 month, to get your money. Then you get stuck with mediocrity. They promise high quality tutors and they certainly don't deliver."

"A serious lack of professionalism in the tutors working here. If you are okay with only a 40% chance of receiving a competent tutor, that's on you."

"They have not been able to assign me a good qualified tutor. Most of the tutors they have are college students while with the amount they charge, I had expected to have a qualified and experienced tutor."

"My tutor could not help me with my homework at all; he knew as little about how to solve my math problem as I did. I have never been more upset or disappointed."

"I was with the company for two months, and they never found me an adequate tutor."

"The tutor Varsity provided to my daughter was woefully under-qualified. Despite the fact that I spent half an hour outlining my daughter's class course requirements and even specific areas within that class, they still sent someone who barely knew the materials. As a result, my daughter wasted 1.5 hours learning nothing."
Based on our research, it seems that it's harder to get a qualified tutor when looking for help with more advanced subject material, especially math and physics.
When you learn more about Varsity Tutors' business model, this is less surprising.
That's because Varsity Tutors pays their instructors only about 15% of the cost of the lesson. The tutors that clients might pay $95/hour to learn from will earn only $11–15/hour, depending on the subject. That's lower than driving for Uber.
That low pay rate makes it difficult for Varsity Tutors to attract and retain good teaching talent. Tutors who are excellent teachers or who come from elite universities will prefer to work for other educational services that pay more fairly.
Families who are specifically looking to work with an Ivy-League or highly-credentialed tutor might consider a more selective tutoring service like PrepMaven ($66–349/hour) or Elite Ivy Tutors ($200–300/hour), which hire only the best Ivy-League tutors with extensive teaching experience and impressive credentials.
Rating: 4/10
Schedule a free consultation with an educational consultant
---
Varsity Tutors Review: Other Aspects of Educational Quality
The experience and abilities of the tutor or instructor are without doubt the single most important factors in the overall quality of the educational experience, but there are other aspects to consider, as well.
Timing
It's not possible to choose your specific tutor with Varsity Tutors. Instead, for one-on-one tutoring, clients fill out a short questionnaire about preferences and then are paired with the best available tutor. Typically it takes several days to go through this process and connect with the tutor to schedule the first sessions, even though they may promise a tutor match sooner:
"I looked for a subject and was effusively ensured that a tutor will be found in 24 to 48 hours — and I needed one indeed! After buying a particular package, here I am, 48 hours later, with no help."
"I contacted Varsity Tutors to help me pass a math class. They want $630 for 9 hours which works out to $70/hour and it would take one whole week to connect with your tutor they assign you. You don't even get to choose."
However, Varsity Tutors also has an option for "instant tutoring" that can be started in as little as seconds. Of course, with this option students don't work with a consistent tutor, so it's less effective for learning, but can be helpful if students need a little specific help ASAP. The tutors available on "instant tutoring" are also less likely to be qualified in the specific subject area:
"I will spend 2 hours trying to find a tutor through instant tutoring and when I finally find one they don't know how to do any of the problems. I have met with two different tutors in person and they were both incompetent."
The minimum lesson length is one hour, and many subjects (like SAT and ACT prep) are only available in two-hour tutoring sessions. This works for many students, but might be tough for the youngest students or those with busy schedules who are trying to squeeze in shorter lessons:
"Overall the tutors have been amazing. The only thing I would change is offering tutoring options for less than an hour per week. At my son's age, an hour is really pushing his attention span. Also, it seems like the matching process doesn't really take the availability I entered into account so the times that the tutor and I are able to set aren't that convenient for my schedule."
With Varsity Tutors there is a standard requirement for at least 24 hours' notice in order to cancel a scheduled session. Sessions canceled with less than 24 hours' notice will still be charged.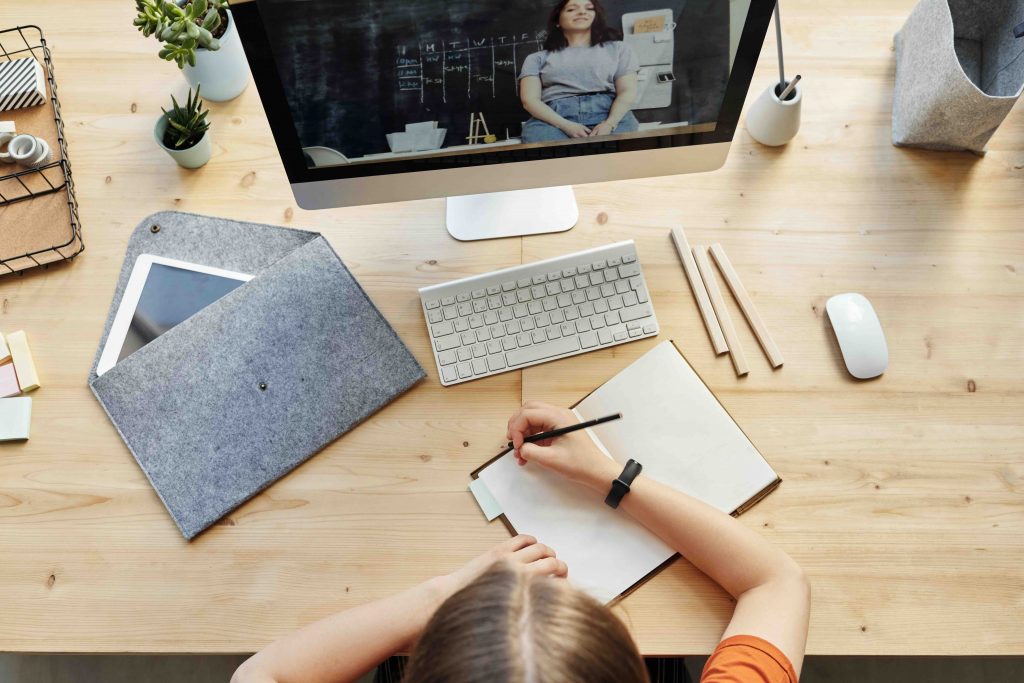 Group classes
Like their one-on-one tutoring, their group classes vary quite a bit in quality as well.
We like how the class sizes for "small group" classes are indeed small, with 6–9 students.
However, clients have noted that many of the "large group" classes they offer consist primarily of videos, with very little live teaching or interaction with the instructor.
"Our son also noticed the quality of classes got worse over the course of the year. Some of the classes being "taught" were 90% watching videos. He also wasn't impressed with the knowledge of a decent amount of the teachers."
Question banks
Varsity Tutors has created some impressively large question banks for various subjects like "angle geometry" or "comma errors."
The quality of these questions, however, varies quite a bit. In particular, the question banks for concepts covered by standardized tests like the SAT or ACT are not accurate representations of the types of questions or question styles that actually appear on the exams. Many are too easy, too hard, the wrong format, or simply material that does not appear on the tests. For that reason, we recommend caution when using these question banks to study and practice.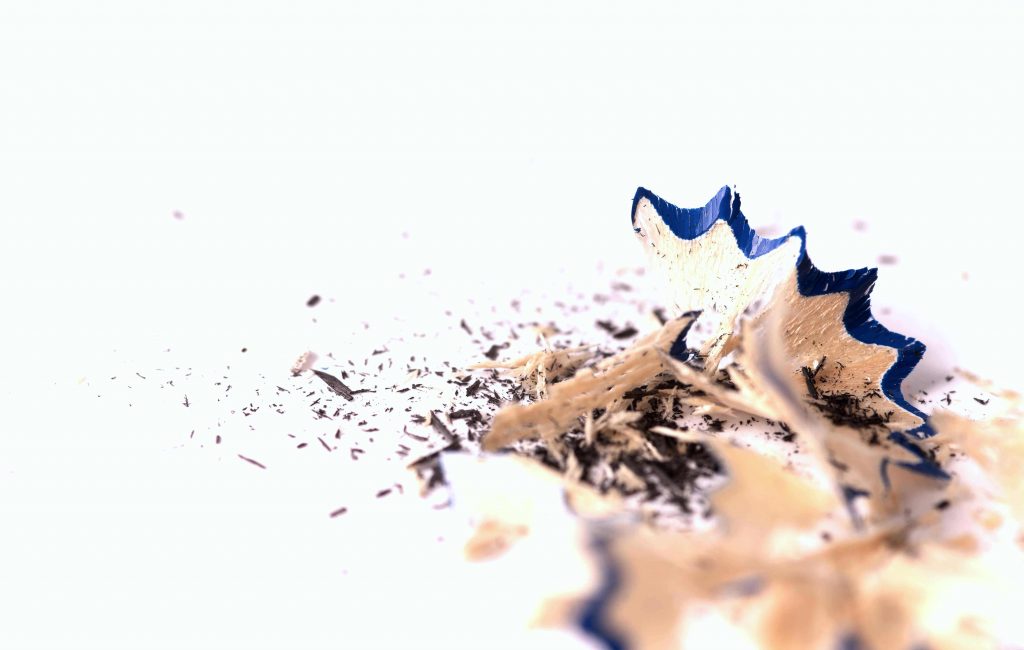 Curricula and other educational materials
Varsity Tutors does not provide curricula or lesson plans for individual tutoring sessions — it's up to the individual tutors to create any lesson materials and make an educational plan for their students. Some tutors do this well, but other tutors don't do any planning! As with many other aspects of Varsity Tutors, this makes the educational quality quite inconsistent.
In our opinion, the lack of consistency in lesson planning is antithetical to the point of working with a large company rather than hiring an individual freelance tutor.
"They do not monitor the sessions, no matter what they tell you, they don't. The tutors are unorganized and basically are just there to make a buck. They set no goals for the students, they do no prep for the sessions and do not give the students any work outside of the sessions themselves to further the goal of good scores. They waste the session time doing two or three problems and that's it. No test tips. No looking at past scores or breakdown of prior tests. Just stay away."
Clients have commented that the content of the large group classes varies quite a bit as well.
Rating: 6/10
---
Varsity Tutors Review: Online Platform
Varsity Tutors used to offer up to half of their tutoring sessions in-person, but these days they've transitioned to primarily online.
Varsity Tutors' online platform is one place where they shine. They've built a custom online classroom that allows tutors and students to collaborate on the same whiteboard in a way that's slightly more flexible than the whiteboard on Zoom.
(On Varsity Tutors' platform, it's possible to paste multiple images onto the same whiteboard and then draw everywhere, and both students and tutors can easily toggle between multiple "pages" of the whiteboard.)
Of course, sometimes there can be tech problems with the online classroom, but during US business hours there's a tech support line available to help troubleshoot problems. Overall, we found their platform to be less buggy than some of the competition that relies on old web platforms (like Pearson or Princeton Review/Tutor.com). 
The rest of their online experience is modern and clean, as well.
Rating: 9/10
---
Varsity Tutors Review: Customer Service
On the whole, customer service with Varsity Tutors seems to be stronger than the quality of their instructors. Many clients found their customer service team to be helpful in addressing questions, although not always:
"Once a tutor is identified, your service drops off to zero and I question what your service provides except for a tech platform and a lottery match with potential tutors."
They offer a "Tutor Satisfaction Guarantee": if you're not satisfied with your tutor via Varsity Tutors, they'll pair you with a new tutor and give you a free tutoring session (up to two hours of tutoring).
One recurring theme with past clients, however, is frustration that it's not possible to get your money back.
So while you can request to try a new tutor, there's no way to back out of the rest of your tutoring package — and with a minimum package of $1,140 for 12 hours of tutoring, that's some serious commitment!
Similarly, families who purchased the monthly subscription plan for 6 months or 1 year have commented that it was impossible to cancel the subscription, and that they had to contact their credit card companies to block the recurring charge.
"This is a scam. They will sign you up for 1 year of service for $270/month, with no cancellation. Deceptive language."

"They make you pay a lot of money for mediocre tutors. They take your money and miss-sell the subscription and they won't agree to cancel it."
Depending on the agreed contract, the tutoring hours purchased can either be used indefinitely or they can have an expiration date. Many past clients expressed frustration that the hours they had paid for expired — and that Varsity Tutors did not warn them before this happened.
"Our experience with the tutors was not a good match, and then the hours that you pay for can expire, so you are not able to reserve them until more help is needed. We wound up paying a lot of money for nothing."

"Don't use Varsity Tutors. Only have a certain amount of time where you can use the hours you've spent money on… Do not tell you until your time is almost up."
Finally, Varsity Tutors is well-known for aggressive sales tactics and frequent sales calls:
"Our tutor is great, and gives my child lots of fun while learning! Communication with Varsity is not so great, though. I get calls from them trying to sell me more tutoring, but NOT when they are planning to "expire" my sessions — even when we are actively using and scheduling them."

"Deducted a star due to the multiple calls I received when we ran out of hours at the end of the school year."
Rating: 7/10
---
Varsity Tutors Review: Final Verdict
Overall, Varsity Tutors is disappointing.
While Varsity Tutors markets themselves as a "high-end" tutoring platform, we're ultimately not convinced. Only a handful of their thousands of tutors have Ivy-League degrees or substantial teaching experience — most of their tutors don't come from top-tier universities and don't have relevant professional experience. There's no curricula or lesson materials and little oversight of sessions from the company, and the educational quality does not live up to our expectations.
Some individual tutors with the platform are great, but as students and families can't choose the tutor, there is a significant element of luck. Their "instant tutoring" option is very convenient, but again, the effectiveness of the tutor varies.
Their custom online platform is great, and their customer service is often helpful. However, many clients feel frustrated with the inability to request a refund for unused tutoring sessions or cancel their monthly subscription.
If students and families are looking for a more hands-on tutoring company with carefully selected Ivy-League tutors with prior teaching experience and specific training, we recommend working with a more selective tutoring service like PrepMaven ($66–349/hour) or Elite Ivy Tutors ($200–300/hour), where all of the tutors are from the Ivy-League with impressive backgrounds, and where the quality of instruction is consistently very high. 
Overall Rating: 5/10
Schedule a free consultation with an educational consultant at PrepMaven
---
Related Articles
Wyzant vs. Varsity Tutors: Which Tutoring Service is Better?
15 Best Online SAT Tutoring Services This Year (75 Tutoring Services Reviewed)
15 Best ACT Tutoring Services This Year (75 Tutoring Services Reviewed)
15 Best PSAT Tutoring Services This Year (75 Tutoring Services Reviewed)
14 Best College Essay Services for 2022 (40 Services Reviewed)
15 Best Online Writing Tutoring Services This Year (50 Services Reviewed)
12 Best SAT Prep Courses This Year (32 Courses Reviewed)
…and more on our blog!
Schedule a short free consultation with an educational consultant today!
---
Emily
Emily graduated summa cum laude from Princeton University and holds an MA from the University of Notre Dame. She was a National Merit Scholar and has won numerous academic prizes and fellowships. A veteran of the publishing industry, she has helped professors at Harvard, Yale, and Princeton revise their books and articles. Over the last decade, Emily has successfully mentored hundreds of students in all aspects of the college admissions process, including the SAT, ACT, and college application essay. 
---
CHECK OUT THESE RELATED POSTS