Creative Writing
Workshop
Live & Online
for 9th - 12th Graders

Want to work with a Harvard-educated screenwriter to improve your writing?
–>  Learn how to effectively communicate and storytell
–>  Improve student writing, not just creatively, but across all disciplines
–>  Build foundational skills that students will use later to dominate the college essay
| | |
| --- | --- |
| When? | No sessions scheduled for 2021 |
| Where? | Live & Online |
| Who? | 9th – 12th Graders |
*Dates or times don't fit your schedule? Work through our program with one of our expert tutors. Contact us here. 
Creative writing is a waste of time.
Just kidding.
However, in high school we do tend to focus on the more "pragmatic" aspects of writing like grammar or how to craft a strong persuasive/argumentative essay.
These are necessary skills for sure.
But there are also immediate and practical benefits to honing a student's creative writing skills.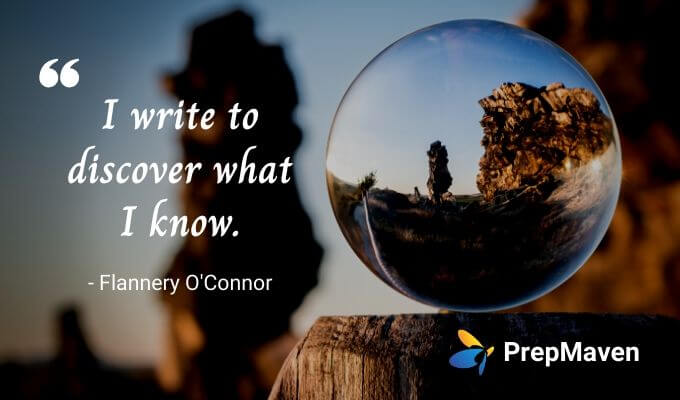 What is creative writing and why is it important?
Creative writing encompasses several genres and includes fiction, poetry, screenplays, and creative non-fiction.
At the heart of creative writing is communication through storytelling.
These are invaluable skills and will make students more powerful writers and thinkers.
And it's much more fun than academic writing!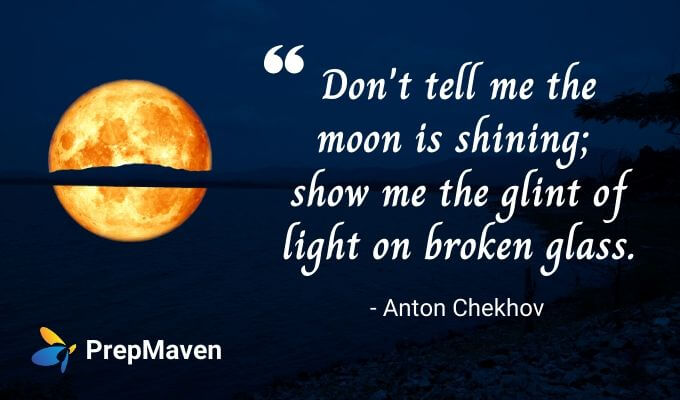 Creative non-fiction?
There's actually an even more practical reason for adding creative writing to your skillset → the college essay.
The college essay is a personal narrative (creative non-fiction) where you write a story about… yourself!
It requires a very different approach that is unfamiliar for most students.
Introducing… PrepMaven's "More Than Just a Story" Creative Writing Workshop
Over 8 classes, your student will be introduced to storytelling and fundamental craft elements, such as imagery, dialogue, scene, and character development.
Note – this is NOT a pre-recorded video course. You will be working live with our instructor and other students.
Each week will focus on a different form – from screenwriting, to short stories, to personal narrative and poetry.
Classes will build on one another to strengthen students' command of language.
At the end of the 4-week workshop, your student will:
1.  Hone communication skills – understand how to convey messages effectively and paint a picture with words
2.  Become more effective writers across all academic disciplines – including how to apply these skills towards college essays
3.  Expand horizons – students will be introduced to different artistic fields for future exploration
4.  Be productive – students will complete 4 polished pieces of writing
Students will work with Annie, a PROFESSIONAL SCREENWRITER who sold her first screenplay while in college
Annie graduated from Harvard University with an honors degree in English, focusing on creative writing.
She now lives in Los Angeles and works as a professional screenwriter and expert tutor and essay consultant with PrepMaven/Princeton Tutoring.
She sold her first screenplay while still in college and was named to the 2013 Young and Hungry List.
She has completed film projects for a variety of film studios and production companies, including CBS Films, Netflix, Anonymous Content, and AwesomenessTV.
"Amazing" and "Awesome" are common adjectives used by parents to describe Annie.
Thank you for everything! You are amazing.
I cannot thank you enough for working so well with Jasmine! I might need advice from you and will reach out by phone for further plans.
Thank you Annie! You are awesome!!
Hello Annie, Thank you for the last tutoring session and very informative, detailed feedback. You must be a great tutor/ teacher to quickly assess all his needs in all areas!
Annie has been amazing.
This course will cover an introduction to screenwriting and 3 other genres of creative writing.
Over the course of 4 weeks (8 classes/ 12 hours), students will cover all of the following:
Each student will also receive these BONUSES:
✔  Strategic Planning Seminar — Free access to a live seminar led by our co-founders. Learn what admissions officers are really looking for, how to approach the 3 pillars, and college essay tips ($399 value)
✔  Discounted Additional Support — Enrolled students will be eligible for discounted 1:1 rates with our private tutors.
✔  Waitlist Priority — Our tutors often get booked up and have waitlists. Workshop students will be given priority on these waitlists.
Our students have an overwhelmingly positive experience.
We're confident yours will too.
We are a trusted resource with a strong reputation:
Near-perfect ratings
40,000+ hrs of 1:1 and classroom teaching experience
300+ unsolicited testimonials
Our co-founders, Kevin and Greg, are brothers and Princeton University graduates with over 30 years of experience.
They work closely with our instructors to ensure the best student experience.
How much does it cost to enroll?
Working privately with Annie can cost up to $4,000.
Instead, our creative writing workshop is only $495.
One of our goals is to complete 4 different pieces of writing.
Along the way, students will hone their communication skills and develop a great foundation for future college essays.
Won't be hard as long as your son/daughter attends class with an open mind and has a desire to become a better storyteller.
Please secure your spot soon.
15 spots max.
If the system does not allow you to purchase a spot, that means the class is full — Please contact us here to be put on the waitlist.
Prefer to work 1:1 with one of our expert tutors? Please contact us here. We'll then give you a ring to learn more about your student, see if we're a good fit, and discuss next steps.