SAT BootCamp
6 Hour Online Course
Designed for the Largest Impact in the Shortest Time
Only $299
At a Glance
Our SAT Bootcamp is a 6-hr course designed for students who will be taking an upcoming test in the near future.
Only $299. We reserve 2 free spots in every class for hard-working students with financial limitations. 
Online

Review the course at the best time for you. Pause, rewind, skip forward… Learn at your own pace.
Hyper-Targeted

Learn only the most impactful strategies & concepts. Students also receive our best-in-class strategy guides.
Master Instructors
Taught by Kevin Wong, our co-founder, and our Master Instructors
Quality & Experience
9 out of 10 avg rating. 100% of our students recommend our courses.
Who is This Bootcamp For?
This bootcamp is for any student who has an upcoming test in the near future and wants a quick boost
If You've Self Studied
Receive guidance on how best to focus your time before the test. We review the most important concepts and teach strategies and an approach you probably haven't seen before.
IF You've Taken a Class or Received Tutoring

Our bootcamp will serve as a refresher and reinforce the most important strategies and content you should be prioritizing in the days/weeks up to your test.
If You've Done Minimal Prep
There is a ton of content covered on the SAT. You won't have time to cover everything. We will teach you the concepts and strategies that will have the largest impact in the shortest amount of time.
Our SAT Bootcamps is an asynchronous video course taught by our co-founder, Kevin Wong, and our Master Instructors.
Our Master Instructors are all 99th percentile scorers. They have been hand-selected and personally trained by our co-founders.
Kevin is a test prep and college admissions expert who has been working privately with students for the past 10+ years. He has a 100% satisfaction rate and usually has a wait-list.
More about Kevin:
Princeton University graduate
Co-founder of Princeton Tutoring
Co-founder of PrepMaven
Former hedge fund manager
Take advantage of this amazing opportunity to learn from the most qualified instructors.area.
What Will You Learn?
In additional to general strategies and a methodical approach to the SAT, we provide a tactical review of section-specific strategies and content.
Below is just a sample of some of the things we'll cover:
Math:

What are the 27 categories of math questions?
Which are the most important and what should you know about them?
How best to manage time, guess, use your calculator?
What are the 5 approaches to SAT Math questions?

Critical Reading:

How is the critical reading section structured and how can we take advantage of that?
What are the best reading strategies for each passage type?
How do we break down question types and eliminate wrong answer choices?
What is our strategy for the most important question type?

Writing:

What are the passage and text types?
What are the most important grammar concepts to know?
How to identify and prioritize the easiest questions?
What are the most effective strategies and tips for various question types?

Essay:

What does a good essay look like?
What should your game plan be on test day?
What are some quick ways to improve writing quality?
What are some important argumentative techniques you should consider including?
Secure Your Spot Now! Limited Availability.
SAT BootCamp – November 2019
Dates: Sat 11/16 & Sun 11/17
Time: 2 to 5 pm ET
Price: $199
Location: Princeton, NJ
Instructor: Kevin Wong + Master Instructors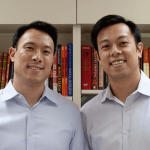 Local and Family-Owned!
We are based in Princeton, NJ and co-founded by brothers and Princeton graduates Kevin Wong and Greg Wong!
10+ Yrs of Education Experience

Since 2005. We've helped thousands of families from all area schools through our sister company, Princeton Tutoring.
Happy Clients and Rave Reviews

300+ testimonials. Perfect 5 star reviews on Google and Yelp. Over 50% of our families are referrals.
Unparalleled Instructors
Classes are taught by Kevin & Master Instructors. You will not find this level of instruction anywhere else.
2 Free Spots Per Class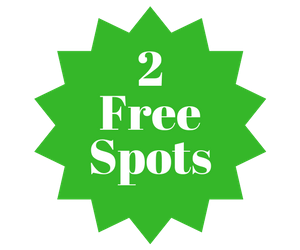 Our test prep classes are competitively priced, but we realize not everybody can afford them.
We reserve 2 free spots per class for hard-working students who are unable to afford the cost of test prep.
Please have your guidance counselor reach out to us for details.
Frequently Asked Questions
1. Is the BootCamp a comprehensive course?
Our SAT BootCamp is NOT a comprehensive review of every SAT concept. Instead, it is a targeted review of the most important concepts and strategies for test day. This course is meant as a tune-up/refresher. If you're looking for a more comprehensive course, please check out our SAT MasterClass or private 1-1 tutoring.
2. I've booked a session. Now what?
You'll receive instructions to complete a short questionnaire so we can gather additional contact information. We'll contact you within 1 week of the session start date with specific class details.
3. Why does my receipt show "Princeton Tutoring"?
Princeton Tutoring is our sister company and our payments are currently processed through the same system.
4. What is your refund policy?
If you cancel or withdraw 10 days or more before the first scheduled class, you will receive a full refund. If you cancel or withdraw less than 10 days before the first scheduled class, you will receive a refund of 50% of class cost. We do not provide refunds if you cancel or withdraw after the program start date. Refunds will incur a 3% processing fee (these are simply pass-through costs billed by our bank and are not marked up by PrepMaven).
5. Who can take this class?
The SAT MasterClass is for 9th graders and above. We reserve the right to remove a student from the class (before or after the session starts) if the student is not a good fit, if he/she is disruptive to the class, or for any other reason. If a student is removed from the session because they are being disruptive, no refund will be given. For other reasons, the amount of the refund will be determined on a case-by-case basis.
Disclaimer: SAT is a trademark registered and/or owned by the College Board, which was not involved in the production of, and does not endorse, this product.