SAT MasterClass
Work with our co-founder
Live & Online
Only 4x/year

Thank you so much. You helped me raise my score over 200 points and made me more comfortable and confident about my future.
How do you choose which SAT class to go with?
Many SAT courses look pretty similar.
Every company touts the "best" strategies, the "highest" average score increases, have satisfaction guarantees, etc…
We've been working with students since 2005.
In our experience, the major differentiator is… the QUALITY OF THE INSTRUCTOR.
Everything else is secondary.
So the most important question you should be asking is "Who will be teaching my child?"
Work directly with Kevin Wong, one of our co-founders.
Are there other instructors as qualified? Yes, probably, but not many.
Kevin started tutoring extensively while an undergraduate at Princeton University.
His students thrived.
Through word-of-mouth, 1 student became 2, which became 4 and then 8 and so on.
Fast-forward 15 years, and we now have an amazing team of 150+ tutors.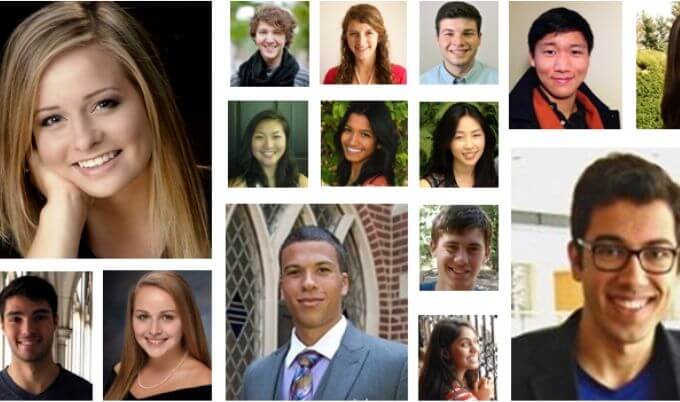 Kevin continues to work with a limited # of students both privately and through our SAT MasterClass.
Over the years, he has accumulated thousands of hours of test prep experience and has scrutinized every component of the tests.
It is this experience that informs all aspects of our SAT class, which we are continuously improving.

| | |
| --- | --- |
| SUMMARY | 21 hrs of live instruction. 7 classes. 3 official practice tests |
| LOCATION | Live & Online |
| MATERIALS | Before the 1st class, we'll ship or send digital versions of our course materials. |
| MISSED CLASSES | We'll share the recorded session to help stay on track. |
Our approach combines:
Intimate knowledge

of the test

Deep understanding

of common student issues

Real-time customization of instruction

based on the specific needs of each class
Here's a sampling of the questions students will be able to answer:
What are the 150+ math skills tested? Which ones are tested most often?
How should you approach the different types of reading passages?
What is the shortcut to answering the Literal Comprehension with Evidence questions?
What are the most effective ways to improve timing?
How should you approach the test if you're not a natural test-taker?
And here's how our courses are structured:
We start off with a live/online proctored

diagnostic test

Detailed score reports

identify a baseline score and targeted areas of improvement
Students will be provided with our

materials

(e.g. proprietary coursebooks and strategy guides), access to our online

class management system

, and a

customized HW tracker

Instruction

consists of lectures, working on sample problems together, and both independent and small group work

Homework

is assigned after every class.
Two additional

full-length practice tests

are assigned throughout the course to gauge progress
At the end of the 21 hr course, your student will gain 3 major things:
1.  Understanding of the most important skills that are tested
2.  Proven strategies to answer questions faster and with fewer errors
3.  A methodical approach that will increase confidence and produce repeatable results
Each student will also receive these BONUSES:
✔  College Admissions Tips — In addition to being a test prep expert, Kevin is also a college admissions expert. Select portions of the class are devoted to answering student questions about college admissions.
✔  College Admissions Seminar — Free access to a recorded live seminar led by our co-founders. Learn how COVID has impacted college admissions & what you should be thinking about.
✔  Discounted Additional Support — Enrolled students will be eligible for discounted 1:1 rates with our private tutors.
My daughter did an SAT prep class and had great results. Her overall score improved by 170 points. As a parent, I liked that the class was very organized and Kevin was always available to answer my questions.
The teachers at PrepMaven were always helpful, in and out of the classroom. They helped me dramatically improve my English grammar and punctuation skills, and taught me how to maneuver the SAT test. Overall, PrepMaven was worth my time!
I enjoyed coming every Saturday and I am thankful for my score to have gone up. You guys did such a great job… 10/10. Thanks so much.
I really thought this class helped me learn SAT strategies… I really loved the instructors and how they taught!
Prepmaven was extremely effective in helping me achieve a good SAT score. Some things that were very useful were the techniques that they explained for reading questions and also the PrepMaven method for studying, which helped me create study schedules and stay disciplined. The instructors were excellent and classes were interesting and helpful.
And many more…
Students who put in the effort and complete our program can make significant gains.
If your score does not improve, we'll refund your money or let you retake the class again. Some conditions apply. Learn more about our score guarantee.
How much does it cost to enroll?
To work with Kevin for the equivalent amount of time will cost over $9,000.
Instead, our SAT MasterClass is only $995.
We reserve 2 free spots for low-income students who can't afford it. Please have your guidance/college counselor reach out to us for details.
25 spots max.
Secure your spot soon.
If the system does not allow you to purchase a spot, that means the class is full — Please contact us here to be put on the waitlist.
Prefer to work 1:1 with one of our expert tutors? Please contact us here. We'll then give you a ring to learn more about your student and discuss next steps.
SESSION #1:  Jan 3rd – Mar 7th, 2021
Price: $995; Location: Live Online Classroom
| | | |
| --- | --- | --- |
| Sun 1/3/21 | 1 to 5 pm ET | Diagnostic Test |
| Sun 1/10/21 | 1 to 4 pm ET | Class #1 |
| Sun 1/24/21 | 1 to 4 pm ET | Class #2 |
| Sun 1/31/21 | 1 to 4 pm ET | Class #3 |
| Sat 2/6/21 | Submit by 11 pm ET | Practice Test (Self-Directed) |
| Sun 2/7/21 | 1 to 4 pm ET | Class #4 |
| Sun 2/21/21 | 1 to 4 pm ET | Class #5 |
| Sun 2/28/21 | 1 to 4 pm ET | Class #6 |
| Sat 3/6/21 | Submit by 11 pm ET | Practice Test (Self-Directed) |
| Sun 3/7/21 | 1 to 4 pm ET | Class #7 |
*Schedule subject to change
SESSION #2:  Mar 14th – May 23rd, 2021
Price: $995; Location: Live Online Classroom
| | | |
| --- | --- | --- |
| Sun 3/14/21 | 1 to 5 pm ET | Diagnostic Test |
| Sun 3/21/21 | 1 to 4 pm ET | Class #1 |
| Sun 3/28/21 | 1 to 4 pm ET | Class #2 |
| Sun 4/11/21 | 1 to 4 pm ET | Class #3 |
| Sun 4/18/21 | Submit by 11 pm ET | Practice Test (Self-Directed) |
| Sun 4/25/21 | 1 to 4 pm ET | Class #4 |
| Sun 5/2/21 | 1 to 4 pm ET | Class #5 |
| Sun 5/9/21 | 1 to 4 pm ET | Class #6 |
| Sun 5/16/21 | Submit by 11 pm ET | Practice Test (Self-Directed) |
| Sun 5/23/21 | 1 to 4 pm ET | Class #7 |
*Schedule subject to change
SESSION #3:  Jun 19th – Jul 22nd, 2021
Price: $995; Location: Live Online Classroom
| | | |
| --- | --- | --- |
| Sat 6/19/21 | 1 to 5 pm ET | Diagnostic Test |
| Thu 6/24/21 | 1 to 4 pm ET | Class #1 |
| Tue 6/29/21 | 1 to 4 pm ET | Class #2 |
| Thu 7/1/21 | 1 to 4 pm ET | Class #3 |
| Tue 7/6/21 | Submit by 11 pm ET | Practice Test (Self-Directed) |
| Thu 7/8/21 | 1 to 4 pm ET | Class #4 |
| Tue 7/13/21 | 1 to 4 pm ET | Class #5 |
| Thu 7/15/21 | 1 to 4 pm ET | Class #6 |
| Tue 7/20/21 | Submit by 11 pm ET | Practice Test (Self-Directed) |
| Thu 7/22/21 | 1 to 4 pm ET | Class #7 |
*Schedule subject to change
SESSION #4:  Jul 24th – Aug 24th, 2021
Price: $995; Location: Live Online Classroom
| | | |
| --- | --- | --- |
| Sat 7/24/21 | 1 to 5 pm ET | Diagnostic Test |
| Tue 7/27/21 | 1 to 4 pm ET | Class #1 |
| Thu 7/29/21 | 1 to 4 pm ET | Class #2 |
| Tue 8/3/21 | 1 to 4 pm ET | Class #3 |
| Sun 8/8/21 | Submit by 11 pm ET | Practice Test (Self-Directed) |
| Tue 8/10/21 | 1 to 4 pm ET | Class #4 |
| Thu 8/12/21 | 1 to 4 pm ET | Class #5 |
| Tue 8/17/21 | 1 to 4 pm ET | Class #6 |
| Sun 8/22/21 | Submit by 11 pm ET | Practice Test (Self-Directed) |
| Tue 8/24/21 | 1 to 4 pm ET | Class #7 |
*Schedule subject to change