SAT Tutoring
Our program was designed by brothers who are Princeton grads
with over 30 years of test prep experience
About Our SAT Program
Our unique background, skill set, and experience allows us to approach SAT tutoring in a way that no one else can.
Our founders are award-winning Princeton grads and have been helping students achieve academic success since 2005.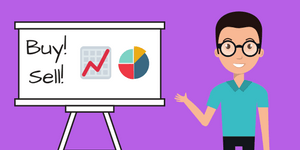 As former hedge fund managers and strategy consultants, they helped clients solve complex financial and business problems.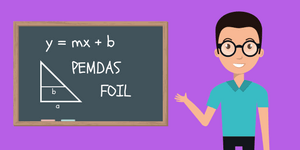 Now, they help students solve SAT problems to help them get into their dream colleges 🙂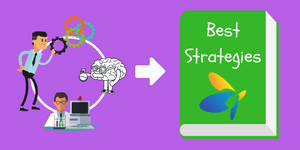 They've reverse-engineered the SAT to identify common traps and the most effective strategies and techniques.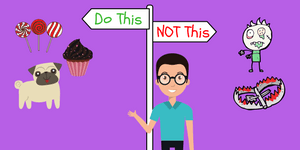 Their carefully designed program combines their best strategies with time-tested and proven approaches to studying, taught by expert tutors in-person or online.
Our Track Record
40,000+ hrs of tutoring. 320+ testimonials and near-perfect ratings. We are extremely proud of the reputation we've built over the past 15 years.
You did an excellent job with preparing our daughter for the SAT. She took the exam in early March and improved her score by approx 170 points. We are very grateful for your help. We highly recommend your tutoring services to other students who are serious about improving their scores. Thanks and Keep up the good work!

- JO

Exceeded Reach Scores by 10 Points!

Thank you! You really helped me find the weak spots of my SAT and prepare extensively. My scores came back yesterday, and I got a 1520! Once again, thank you, and please keep in touch.

- MM

Helped Identify Weak Spots
You'll be hard-pressed to find a more impressive team of tutors
Our tutors are hand-picked from amongst the brightest in the nation. 
They are Princeton University undergraduates, Master's and PhD candidates, professors, former aerospace engineers turned high school math teachers, published writers, founders of non-profits, and much more.
But being smart doesn't mean you're a good teacher.
Our tutors are rigorously screened and trained. All have extensive tutoring experience, a passion for teaching, and the ability to connect with students.
Princeton University, AB Chemistry
University of Michigan, PhD Epidemiology (expected)
Currently exploring the spatial heterogeneity of vaccination and its implication for immunity and disease burden. 99.9 percentile SAT Scorer. Multiple perfect scores on SAT Subject Tests. Perfect score on 8 APs.
Princeton University, AB Neuroscience
University of Pennsylvania, Doctor of Medicine (expected)
Princeton University Shapiro Prize for Academic Excellence. 99.8 percentile SAT Scorer. Multiple perfect scores on SAT Subject Tests. Perfect score on 10 APs. At Princeton, was the former president of an a capella group, played club field hockey, was involved in Music as Medicine.
Princeton University, AB Ecology & Evolutionary Biology
Princeton-in-Asia Fellow
Working to increase access to solar power in the Philippines. 99.9 percentile SAT scorer. Multiple perfect scores on SAT Subject Tests. Perfect score on 5 APs. Former Captain of Princeton's Men's Varsity Swimming and Diving Team. NCAA Qualifier, Individual High-Point Scorer, Matthew R. Weiner Memorial Award for "inspirational dedication with integrity, a challenging intensity and a genuine respect for himself, his teammates, and his university," William B. Nash II Memorial Award "for outstanding sportsmanship and performance by a freshman".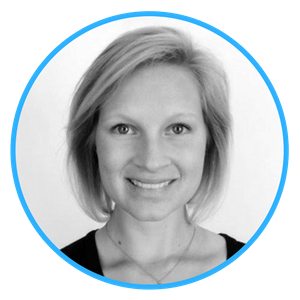 Princeton University, AB Visual Arts
Stanford University, MFA
Adjunct professor at Wayne State University and Oakland University. Founder of a non-profit dedicated to increasing photography access, education, and visual literacy in Detroit.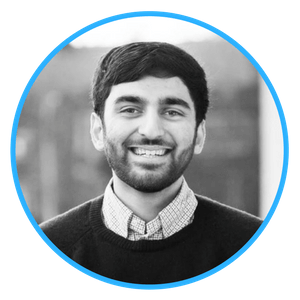 Princeton University, AB Chemistry, AB Classics
Princeton University, MPA (expected)
99.7 percentile SAT Scorer. Multiple perfect scores on SAT Subject Tests. Perfect score on 7 APs. Former writer for The Princeton Tiger. High School Valedictorian and Editor-In-Chief.
Colgate University, BS Physics
Rennselaer Polytechnic Institute, PhD Physics (expected)
Currently studying theoretical and computational condensed matter physics. Spent first 2 years of his PhD as a teaching assistant for General Physics, Experimental Physics, and Quantum Physics. Magna Cum Laude graduate of Colgate.  Two-Time Winner of Valentine Piotrow German Language Prize, Colgate University Liberal Arts Core Curriculum Essay Prize. Former high school wrestler, judoka, and Editor-in-Chief.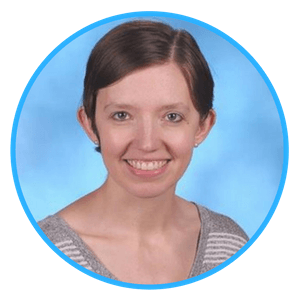 Princeton University, BSE Aerospace Engineering
University of Maryland College Park, MS Aerospace Engineering
Tufts University, MAT Math Education
Former aerospace engineer turned high school math teacher! Significant teaching experience, including algebra, physics, engineering, and precalculus in recent years.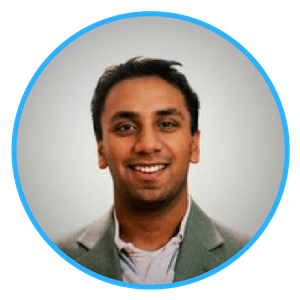 Princeton University, AB Public & International Affairs
Tutoring experiences with prisoners, PhD Students, elementary students, and everything in between. High School valedictorian, Student Government President, and Varsity Tennis and Swimming athlete. 99th percentile SAT scorer. Perfect score on 5 APs.
Princeton University, AB Ecology & Evolutionary Biology
Penn State University, MS Animal Science (expected)
Currently researching infectious diseases, particularly zoonotic infectious diseases. High School Salutatorian, IB Full Diploma recipient, Princeton Alumni Book Award Winner.
Princeton University, BSE Chemical & Biological Engineering
Significant test prep and academic tutoring experience, both in group classes and one-on-one. 99th percentile SAT scorer. Multiple perfect scores on SAT Subject Tests. Perfect score on 6 APs. High school Varsity Football athlete.
Princeton University, BSE Chemical & Biological Engineering
Columbia University, MBA (expected)
Former financial markets advisory associate. 99th percentile ACT scorer. 99.9 percentile SAT scorer. Took 6 SAT Subject Tests, perfect scores on 3 of them. Perfect score on 12 APs. At Princeton, she was President of Operation Smile and Business Editor of a fashion magazine. High School President of National Honor Society and Yearbook Editor-in-Chief. Intel Science Talent Search Semi-finalist. Nominated for the National Council of Teachers of English Achievement Award in Writing
What Else Sets Us Apart?
A small team and a thoughtful approach makes a big difference.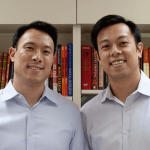 Small Team & Personal Attention
Obsessive focus on quality, not quantity. We are dedicated to your child's success, as evidenced by our superior track record and customer satisfaction rate.
Thoughtful Question Categorizations
For example, we've broken the math section into 27 Categories, 84 Skills, and 150+ Subskills. Our strategies are also aligned with our comprehensive question categorizations.
Detailed Score Reports
Pinpoint your exact weaknesses for targeted review. Our comprehensive question categorizations allow us to produce the most detailed score reports available.
Increased Student Engagement
Proper studying is the secret to success. 
We teach students HOW to study. Through trackers and collaborative planning, we successfully increase engagement and student accountability. 
Best-in-Class Coursebooks & Guides
Every student receives our PrepMaven Coursebooks and Strategy Guides, including:
Math, Writing, and Critical Reading Coursebooks + PM Essay Guide
Test Taking Strategies Guide, Goal Setting Guide, Test Day Checklists
Our materials are the result of hundreds of hours of research and testing. They include the best strategies and techniques, are clearly written, and are highly rated. We will suggest supplementary materials as needed.
We also incorporate REAL official practice tests. These tests are the gold standard and should be part of any top program.
How Does It Work?
Contact us and we'll take care of the rest.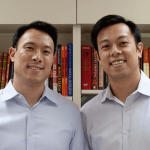 Free Consult with our Directors
We'll answer any questions and develop a customized plan for your child's specific circumstances.
Diagnostic Test & Detailed Report

Start with a full-length official Diagnostic Test. We'll then analyze your results in our a detailed score report.
90 Minute Sessions (In-person or Online)

Your tutor will guide you through targeted review of missed questions, practice drills, & mini-lessons.
Homework In-Between Sessions
Our tutors work with students to create detailed study plans. Our students know exactly WHAT to do and WHEN.
Packages & Pricing
Different levels of tutors for different budgets. Contact us today, and we'll help you develop the perfect plan.
1. STANDARD TUTORS
– The majority of our Standard Tutors are hand-picked from among the most impressive Princeton University undergrads. They have gone through a rigorous selection and training process and have great teaching experience. Starting at 85/hr with discounts for larger packages.
Contact Us Today to Learn More
2. MASTER TUTORS – Our Master Tutors have studied at the world's most prestigious universities, have been teaching for many years, and are consistently highly rated by our students. Starting at 149/hr with discounts for larger packages. Contact Us Today to Learn More
3. PREMIER TUTORS – Our Premier Tutors consist of a small team of our best tutors. Extremely limited availability. Starting at 349/hr with discounts for larger packages. Contact Us Today to Learn More
Satisfaction Guaranteed
If you're unsatisfied with your 1st session, the next session is on us, and we'll find another tutor who might be a better fit. Still not a good fit? Let us know within 30 days of the initial session, and we can refund any unused hours.