Test Prep
You Can Relax Now. You've Come to the Right Place.
Private Tutoring & Small Classes.
Why PrepMaven for Test Prep?
You will not find better quality instruction.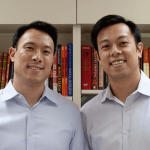 Local and Family-Owned!
We are based in Princeton, NJ and co-founded by brothers and Princeton graduates Kevin Wong and Greg Wong!
10+ Yrs of Education Experience

Since 2005. We've helped thousands of families from all area schools through our sister company, Princeton Tutoring.
Happy Clients and Rave Reviews

300+ testimonials. Perfect 5 star reviews on Google and Yelp. Over 50% of our families are referrals.
Unparalleled Instructors
Group classes are taught by our co-founder, Kevin. You will not find this level of instruction anywhere else in the area.
Small group, Big learning…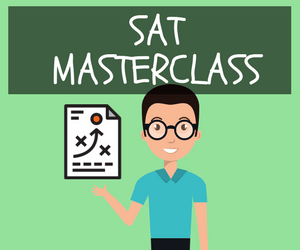 SAT MasterClass w/ Kevin
LOCATION:  In-person (Princeton, NJ)
WHAT YOU'LL GET:  The most affordable way to work with our co-founder, Kevin. 8 classes in a small group setting of no more than 12 students. Kevin will deconstruct the test and teach his most effective study, test-taking, and time management strategies. You'll also work together to create detailed study plans so you know exactly what to study and when in between sessions. Most importantly, he'll teach you how to teach yourself. 
WHO WILL YOU WORK WITH?  Our co-founder, Kevin Wong
PRICING:  $995  (We reserve 2 free spots in every class for hard-working students who can't afford the cost)
QUESTIONS?  Contact Us
Work with Amazing Tutors…
1-on-1 Tutoring with our Tutors

LOCATION:  Online, In-Person (Princeton, NJ)
ABOUT:  Work with highly-rated tutors to create a personalized SAT or ACT study plan to reach your goals. Flexible packages for short-term or long-term help. Click on the button below to learn more about our carefully designed program and our truly amazing tutors.
PRICING:  Starting at $510
QUESTIONS?  Contact Us 
Work with our Co-founder Kevin…
1-on-1 Tutoring with Kevin

LOCATION:  Online, In-Person (Princeton, NJ)
ABOUT:  Learn the most effective ways to attack each section of the test. Kevin will analyze your detailed score report and tailor each session to your specific weaknesses. Learn our favorite strategies, increase your confidence, and raise your score. Click below to learn more.
PRICING:  Starting at $1795 for SAT, ACT, SSAT
QUESTIONS?  Contact Us 
What did I like about the program? YOU GUYS! Right from the get go you guys were funny and welcoming.

- JP

Funny and Welcoming

Kevin and Greg were the best teachers: they were approachable, personable and engaging in their teaching.

- Sofia

The Best Teachers