Writing Workshops
For High School Students
Live & Online
What happens when you take a couple of engineering majors (our co-founders)… add a team of over-qualified writing specialists… and mix in 40,000+ hours of tutoring/test prep/college essay experience?
You get incredibly practical and effective writing programs, designed specifically for your high school student.
Introducing… PrepMaven's Writing Workshops
All courses are held LIVE & ONLINE.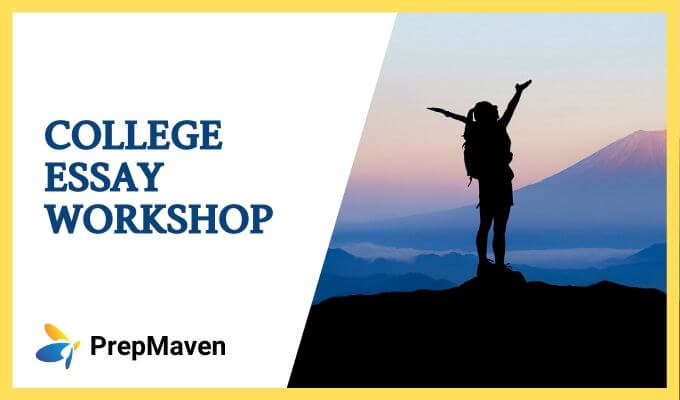 Work with one of our highest-rated instructors to complete an amazing college essay in only 4 weeks… –> LEARN MORE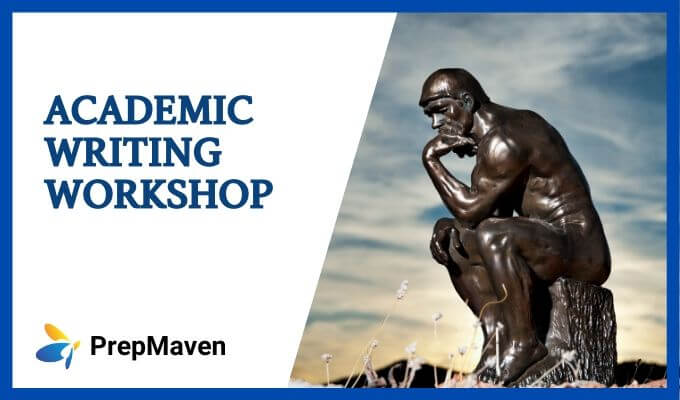 Level up your academic writing to improve English and History grades, enhance thinking skills, and… –-> LEARN MORE
Work with a Harvard-educated screenwriter to build foundational storytelling skills to… –> NO SESSIONS IN 2021
How Did We Design These Programs?
The 4 writing programs above were custom-designed based on 3 criteria:
1) DESIRE
We surveyed our mailing list to determine what families actually wanted (not just what we wanted) and incorporated their feedback in our curriculum design.
Here are the percentages of survey respondents who were "Interested" or "Extremely Interested":
Grammar – 92.1%
Academic Writing – 91.5%
Creative Writing – 77.1%
College Essay – 72.5% (Note: this percentage is 100% if we only look at rising 12th graders)
These courses were specifically created for our existing families, but we're sure you'll find them useful as well.
2) PRACTICALITY
Learning for the sake of learning is an ideal we should all be striving for.
But that's not our purpose here.
Each workshop is specifically designed to be 100% practical and immediately applicable.
Our ultimate goals are to increase grades & test scores, and to improve the quality of college essays.
We have 15 years of experience providing the highest quality academic tutoring, test prep, and college essay consulting.
This experience enables is to approach the writing experience from a unique perspective that you probably won't find anywhere else.
3) QUALITY
We have several hundred amazing tutors on our staff.
Our workshop instructors are pulled from the top 1%.
They are Princeton and Harvard graduates, include professional screenwriters, journalists, and former teachers, and are our highest-rated instructors.